Raven Concealment Systems TOPSTOP Upper Receiver Cover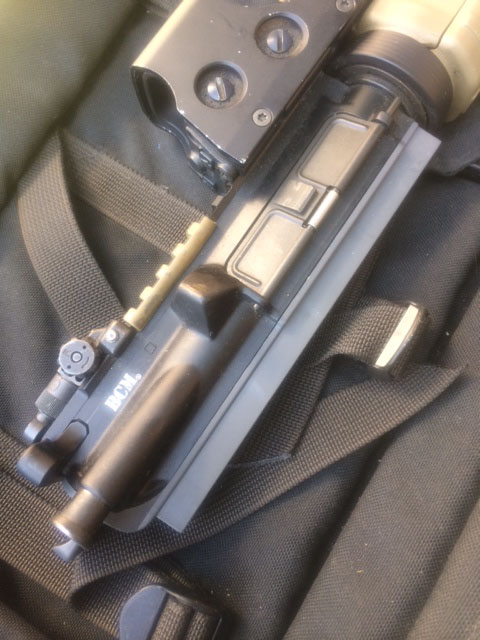 An interesting new (well, sorta new) product from Raven Concealment Systems is their AR-15/M4 carbine TopStop – an upper receiver cover. It's been around for a little while now but not everyone has seen it yet, so we figured we'd share why a couple of our minions (the ones who travel a lot) use it.
The lightweight polymer cover clips onto the underside of the upper receiver, protecting the internal components when the upper is stored separate from the lower receiver.  Many people have and utilize multiple uppers on a shared lower receiver, and this product is the just the ticket to keeping everything clean and protected. For a Warfighter that is issued a M4A1 and separate MK-18 or HK416 uppers, this simple and effective cover will block out dirt, dust and grime. For those that need to separate the carbine for use in a discrete bag, or for travel, the TopStop keeps the bolt and charging handle in place and safe from sliding out of the upper.  The simple, one piece unit has no moving parts to disappear or break.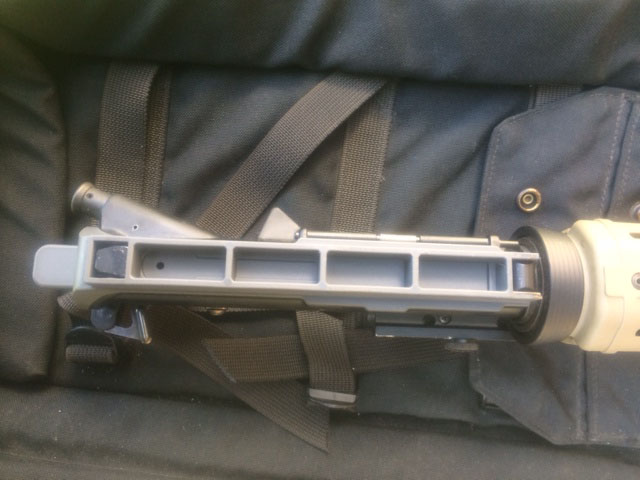 If a shooter wanted to strap a long range precision upper receiver to the side of their pack, and carry a short carbine in their hands, the TopStop is secure enough to give confidence that your bolt carrier will still be there when it's time to switch out uppers (you guys who've experienced a problem with this know what a pain in the dick that is). The durable unit fully shrouds and protects the pin posts that protrude from the bottom of the receiver, reducing the chance that they will be damaged should the upper be dropped.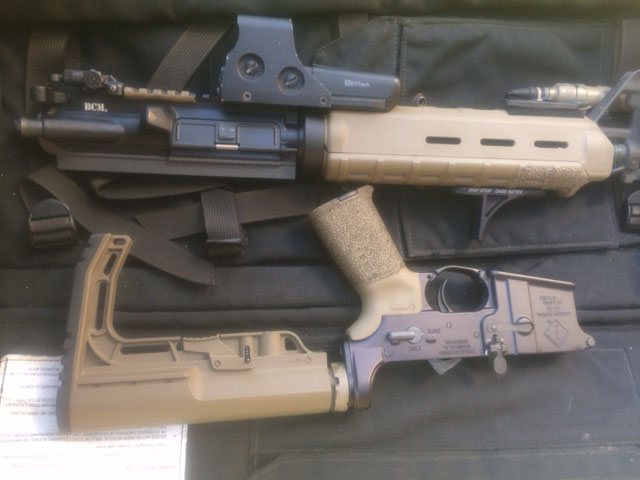 Raven Concealment Systems (RCS) is known for their quality, innovation and of course Libertarian smart-assery. For (mostly) these reasons, they have built a outstanding reputation in military, police and sport shooting circles. All of their products are American made, and rigorously tested before released. The TopStop is listed in the "Quick Ship" section of their website so it's not like you'll have to wait very long to get it. For under $10 bucks, picking up a couple is pretty much a no-brainer for those shooters that separate their weapon for storage or movement.
Check it out here http://raven-concealment-systems1.mybigcommerce.com/topstop-ar-upper-receiver-cover-1/  and take the time to browse their other products while you're in there.