Raven Concealment Systems at SHOT 2016
You will have to forgive the somewhat erratic nature of Big Joe's ramblings reporting. He's an aspectabund and honorable fellow without a contumelious bone in his body, but he's as distractable as a youngster at his first titty bar most time. Today we take a look at what RCS (Raven Concealment Systems) had going last week. Mad Duo
Grunts: contumelious.
Photography by the lovely and effulgent Elizabeth Lange (and a few are by courtesy of RCS). 
Oh, and grunts: aspectabund. Sorry 'bout that.
RCS at SHOT Show 16
I was lucky enough to get a little face time with some of the bigwigs at Raven Concealment last week. (We don't wanna have to tell you guys what we had to do make that happen.) Their booth was packed full of people all day, as some long-awaited products have come to market. We literally had crop dust them a half dozen times to get people to clear out and even then not everyone left.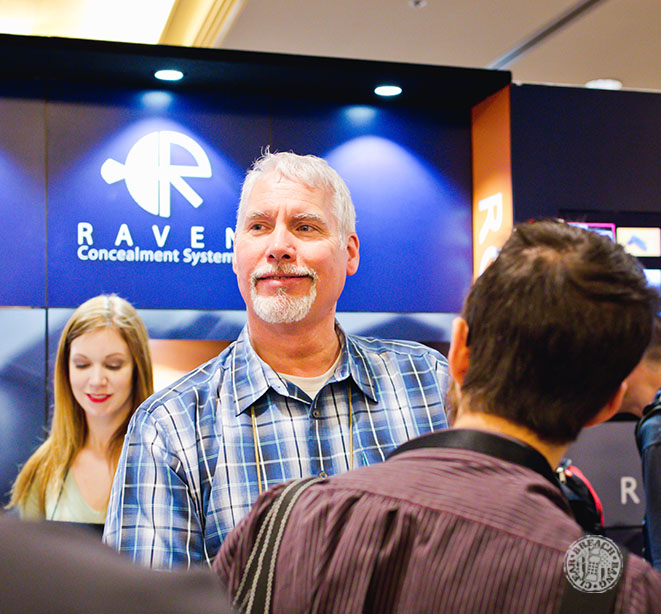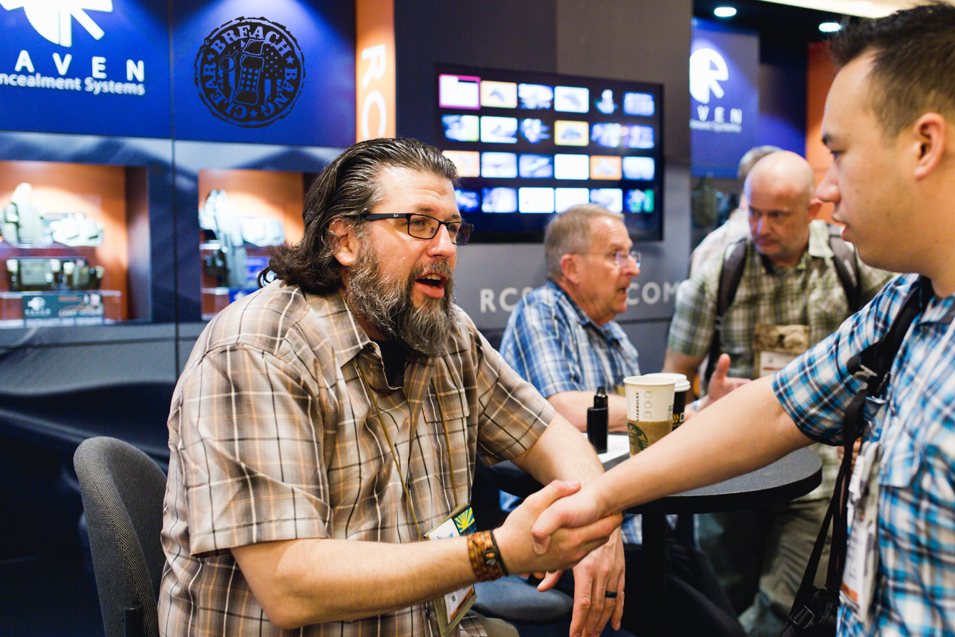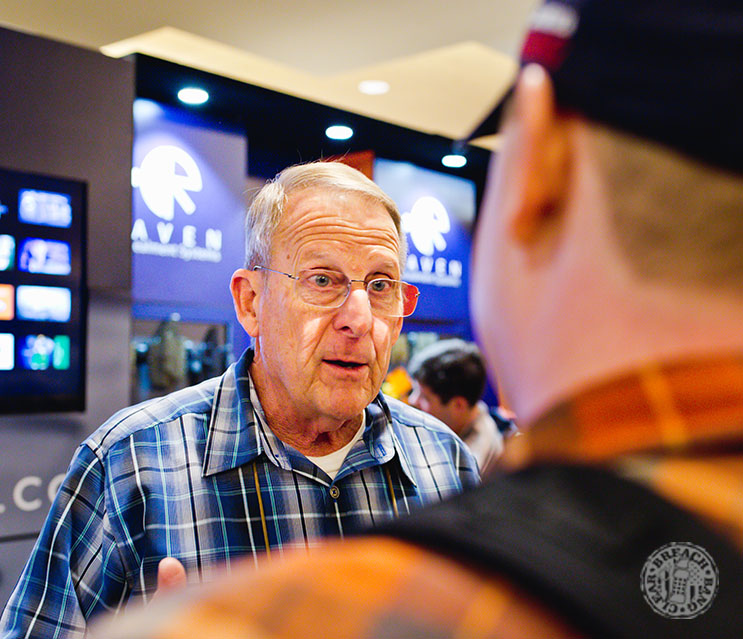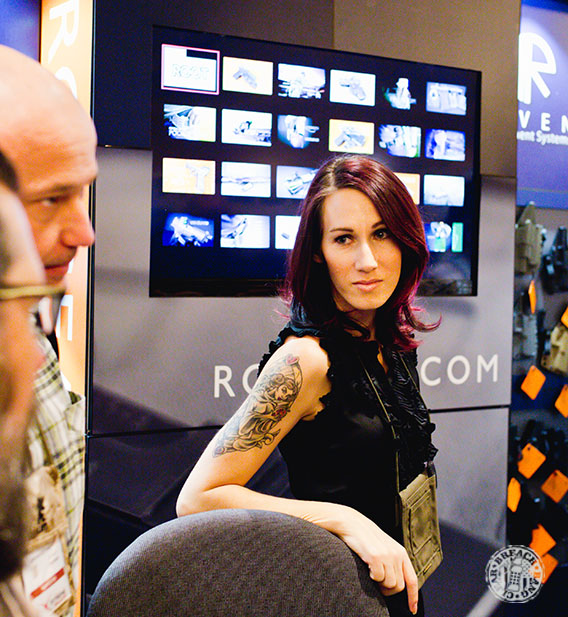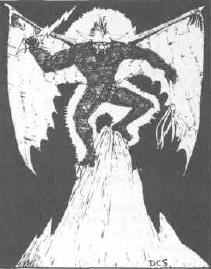 As you may have seen in some of our social media posts, Raven has an awesome new optic mount for Glocks for combatants who either don't want to or don't have the option of, mounting an RMR permanently to their blaster. Raven has named the little gem the Balor. It's named for Balor Béimnech, one-eyed king of the Fomorians of Irish myth (not the AD&D Type VI Demon), and it allows the end user to throw an Aimpoint micro or a Trijicon RMR on while making zero modifications to the gun. (In case you have been living in off the grid with no access to the interwebz, people are putting red dot optics on handguns now — it's a thing.)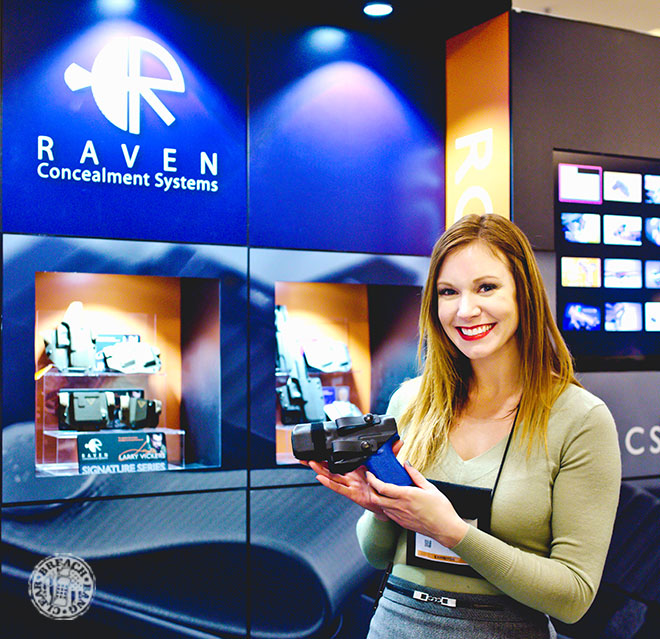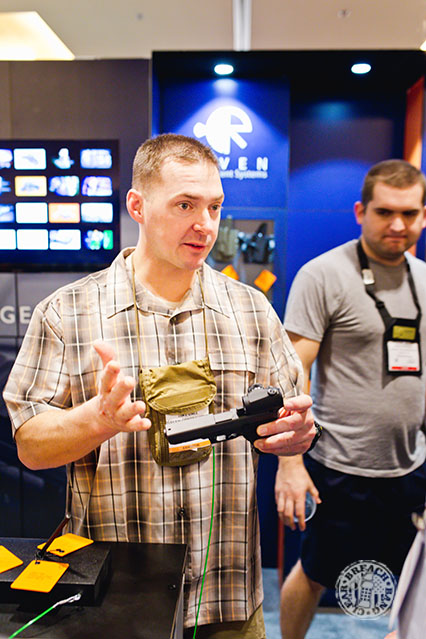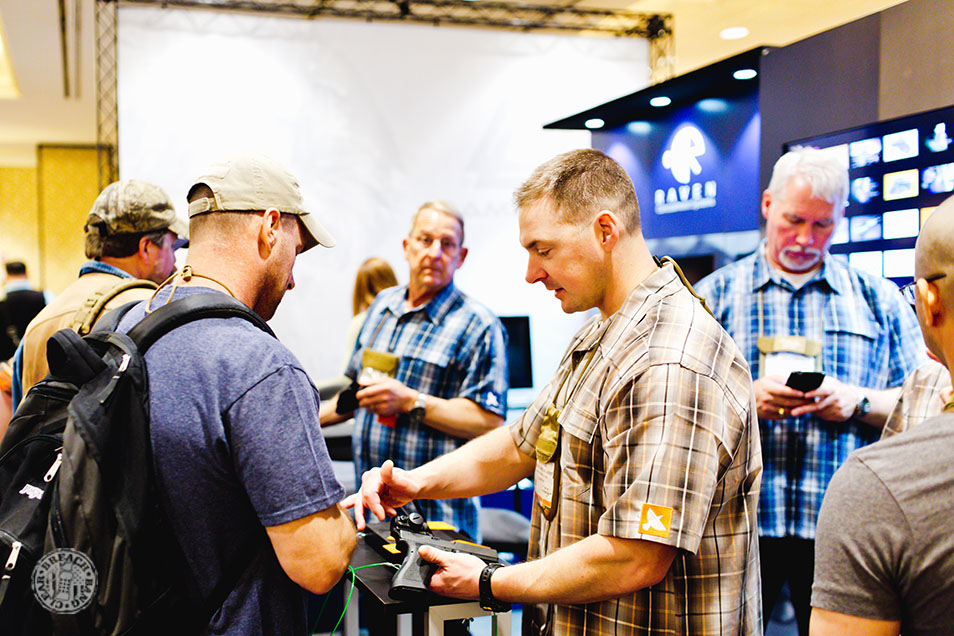 Buy the optic (or cheat your buddy out of it at poker), a Balor mount and a Glock if you don't already have one. You follow the easy instructions and you now have a mini red dot sight sitting on the back of your Glock. This means you don't have to send your gun out to someone, take the risk of someone butchering your slide and charge you hundreds of dollars regardless. The Balor even has back up iron sights. Raven tells us the mount is super rugged and has a return to zero. It has backup irons built into the mounting unit so they're already in the lower sight picture. The Balor will retail for $199.99 and will fit any 9mm or .40 caliber Glocks as well as the Glock 41.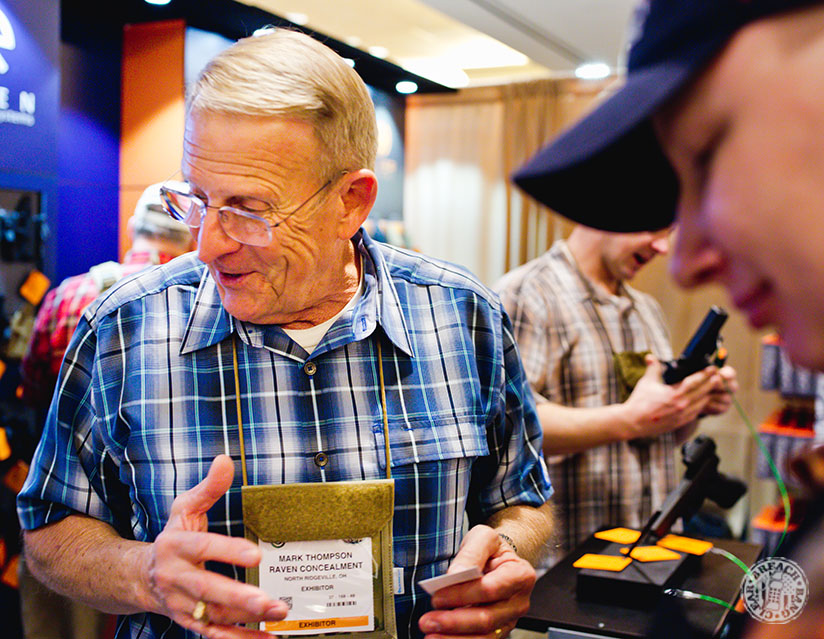 The other product that had people stirred up about while I was there was the Freya. The Freya is not, in fact, a 6′ 6″ blonde Icelandic stripper with valkyrie braided hair and a great rack whose real name is Guðrún. It's actually a low profile, lightweight, concealable magwell made for Glocks. The current Freya fits models 17, 22, 34, 35, 19, 23, 32 Generation 3 Glocks. It also fits the model 19, 23, and 32 generation 4 family of Glocks and is intended to speed up reloads with both stock or + mags. I don't know yet if it actually does, because the boss made a joke about getting food poisoning at a Cracker Barrel and some soulless ginger got this towering albino with perfect teeth, a white goatee and a West Point ring to throw us out. So — I haven't tried one yet. Raven designed this for use for duty, tactical, or concealed carry use. It should be gtg for just about any combatant. The Freya will work with factory and most aftermarket magazines and magazine extensions. The Freya is going to retail for $94.99.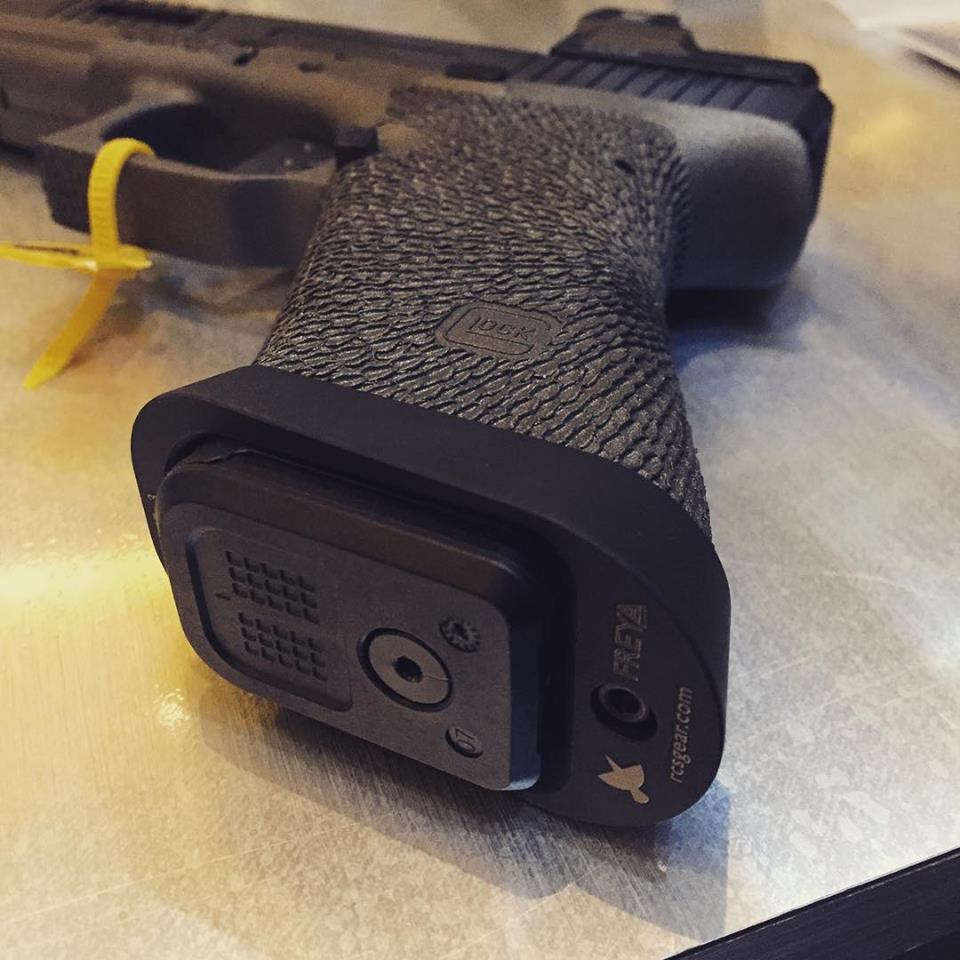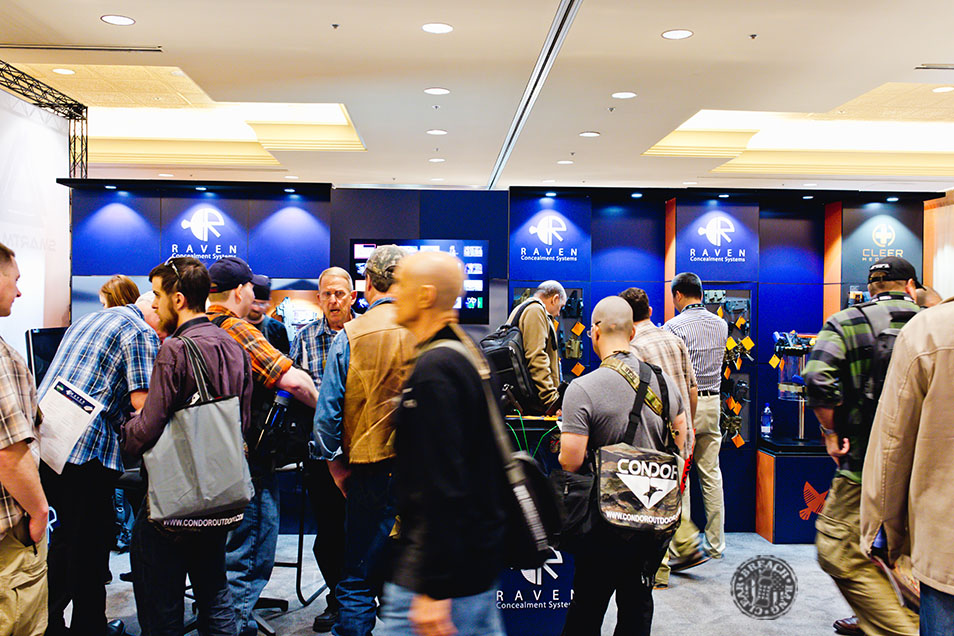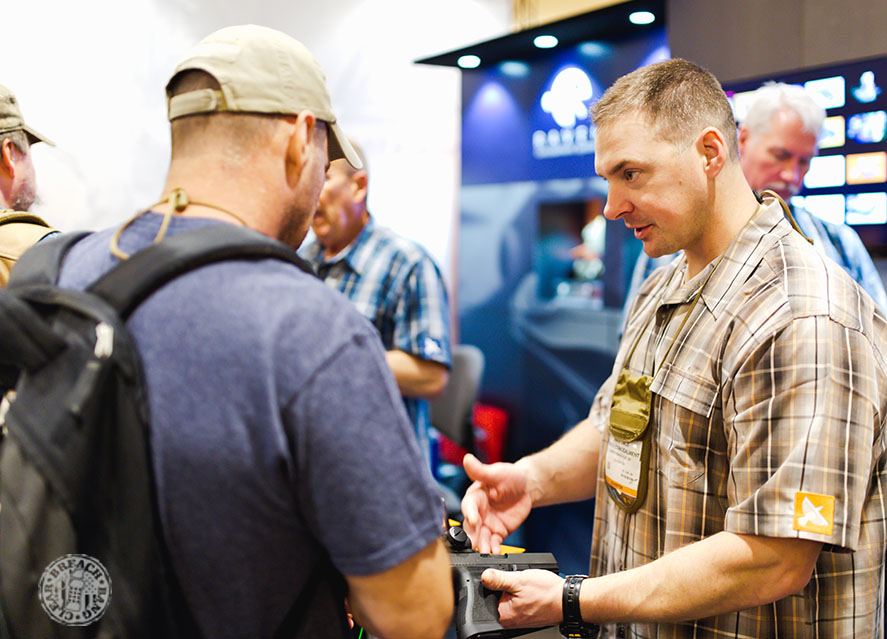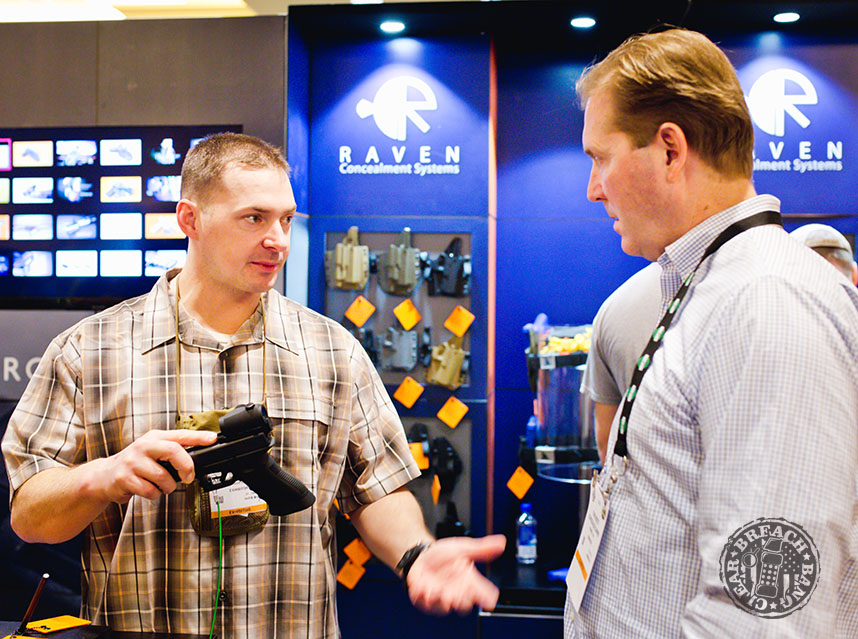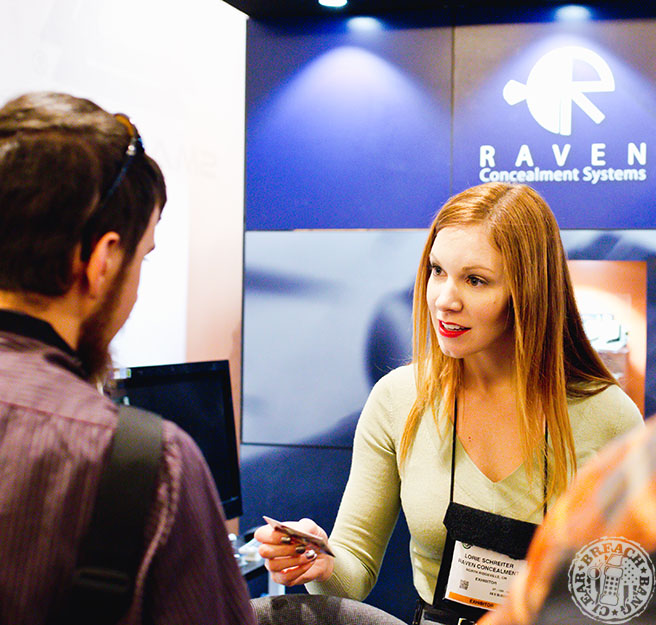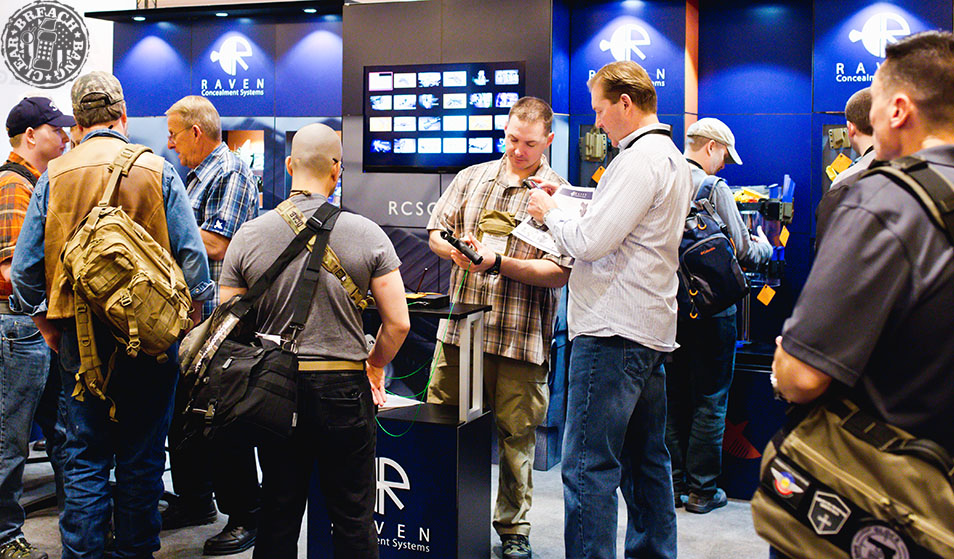 Keep an eye or eyes out for more to come on these and other Raven gear for discerning combatants in the weeks to come.
Learn more about Raven Concealment here. You can find 'em on Facebook right here. If you're a Twitter-er, their handle there is @RvnConcealment.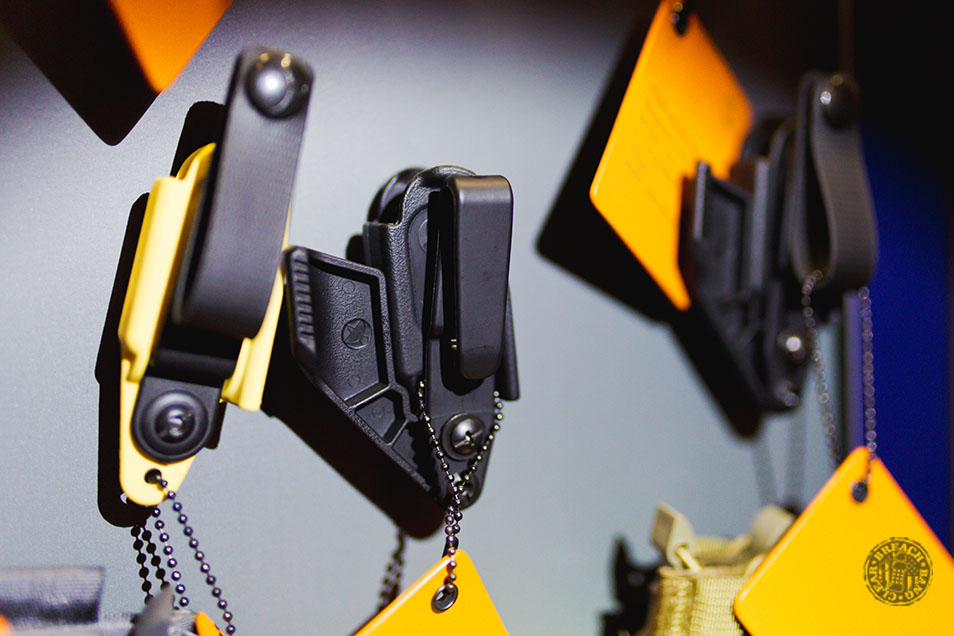 Please be so kind as to give the Tactical Tyrion series your attention.
---
Declare for Morning Wood!
Why become a patron? Not for the dick pics. So you can access the Morningwood Bazaar, obviously.
Exclusive discounts up to 60% off all kinds of guns and gear. 
Plus, unrivaled camaraderie where we only make fun of you most of the time.
Access to Nancy's Squat & Gobble, our closed Facebook discussion group.
If you wish to cite, syndicate, or curate our material, or if you're wondering about our please be so kind as to read our

Terms, Conditions, and Disclosure

s.
Take heed! We have advertisers, sponsors, and affiliate relationships with some of the companies you will be reading about (particularly, but not limited to, archival posts). If you purchase one of those items, we will get a small commission from the sale at no additional cost to you. A lot of work goes into Breach-Bang-Clear; by making your purchase through one of our portals you'll be supporting our work. This will help us buy beer, bullets, and barbecue, and we won't have to put pop-up ads and other such stupid shit into our articles to pay our expenses.