Preying on the Wrong Girl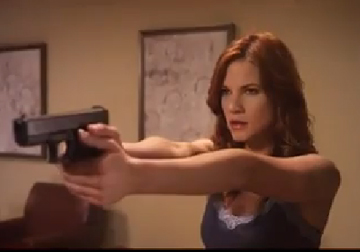 This is the kind of girl you take home to mom (though we think single dancing moms should be shooters too). For that matter, it's the same kind of ambulance attendant you take home to mom. We love the imagery of Gunny's tattoos against the paramedic uniform and the asshole on a stretcher.
Which kind of biometric safe is that by the way? We use a couple different models from Cannon, what about you guys?
Mad Duo, Breach-Bang-CLEAR!