Quantico Tactical Recipient of YUGE Honor
Aberdeen, NC based Quantico Tactical (a member of JTF Awesome, mind you!) has been selected as one of just twelve Gold Superior Suppliers for the DLA in 2017.
That's a big. deal.
With the exception of ED-209 (pictured above) and the newest furniture for the M41A1, Quantico Tactical carries pretty much anything you could possibly need. And, understand, by you, we mean you individually, you as a platoon, or you as every single Marine of the 13th MEU and all the sailors on the USS Boxer (except for Walder2 in the engine room, fuck that guy). The GSS award is recognition of not just of Quantico's proficiency, but also their efficiency and sufficiency without deficiency.
We're not saying QT provides logistic omnisciency, just that they're really damn good at their job.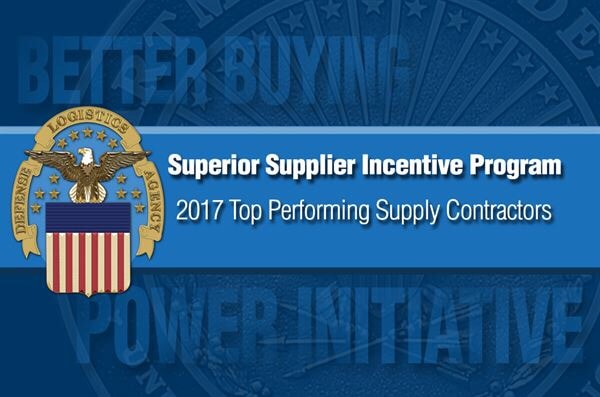 See, the SSIP (Superior Supplier Incentive Program) was put together by the Department of Defense as a means to identify and recognize their best-performing suppliers. The Defense Logistics Agency tracks things like on-item delivery, customer satisfaction, contract compliance, and dollar volume over a three year period to help make an SSIP selection.
Those of you reading this who have been involved in the S4 shop or governmental equivalent know how much of a pain in the ass it is.  Anything that it any easier (which working with Quantico does) is a Good Thing.
As it was explained to us, Quantico Tactical provides equipment to the US Military through several Defense Logistics Agency contracts which include a Tailored Logistics Support Contract for Special Operational Equipment, DoD eMall/FedMall and servicing hundreds of National Stock Numbered Items.  Over the qualifying three year span, Quantico Tactical's business with DLA increased twenty-five fold.
Says David Hensley, founder/CEO of Quantico Tactical,
"It is truly an honor to earn DLA's highest award for excellence. Earning this award, especially during a period of explosive growth, is a source of pride and demonstrates the commitment of our team to the US Warfighter and their mission.  We also recognize none of this would be possible without the efforts of the hard-working men and women of DLA Troop support and the efforts of our suppliers." 
Even POTUS recognizes the significance of an award like this, readily acknowledging just how significant a role Quantico Tactical plays in keeping our warfighters properly prepared and equipped.
Whether you're using MIPRS/MILSTRIP for DLA Tailored Logistics Support for Special Operational Equipment or making vital operational purchases on a GSA contract, Quantico Tactical is "…committed to on-time delivery, offering the best value for your money and making your procurement easy and enjoyable. "
Plus, they're (Marine) veteran-owned, and staffed by veterans and family members of veterans and they have brick and mortar locations outside several bases.
What's not to like about that? Congratulations to Quantico Tactical and their staff for this achievement!

1We're confident they'll eventually have both of these in the inventory too – but right now they're busy working to secure a contract for Callahan Full-Bore Auto Locks (including the Thorough Gage version).
2They'd probably take care of him too, we just think he's a blue falcon. 
---
Declare for Morning Wood!
Come, stroll the awe-inspiring aisles of the Morningwood Bazaar.  Earn the right to wear our sigil and speak our words.
If you wish to cite, syndicate, or curate our material, or if you're wondering about our please be so kind as to read our Terms, Conditions, and Disclosures.
Take heed! We have advertisers, sponsors, and affiliate relationships with some of the companies you will be reading about (particularly, but not limited to, archival posts). If you purchase one of those items, we will get a small commission from the sale at no additional cost to you. A lot of work goes into Breach-Bang-Clear; by making your purchase through one of our portals you'll be supporting our work. This will help us buy beer, bullets, and barbecue, and we won't have to put pop-up ads and other such stupid shit into our articles to pay our expenses.