Proven Arms & Outfitters Grand Opening Tomorrow!
Proven Arms & Outfitters retail locations are open for business as of tomorrow morning, 11-3-18!

If you live in the Seattle-Tacoma area or are stationed in northern Virginia and are looking for a gun store or tactical retailer, this might be a place for you to check out.
Proven Arms & Outfitters Grand Opening
Proven Arms & Outfitters (PAO) is proud to announce their Grand Opening celebration on Saturday, November 3rd, 2018 at their locations in Tacoma, Washington, and Woodbridge, Virginia.  The event falls on a weekend-long Grand Opening sale, 2nd-4th of November, where customers can save 20% off storewide and up to 50% or more off of closeout items.
USE THIS CODE IF SHOPPING ONLINE! PAOGO2018
POA staff at both locations as well as those running their online gun store, ProvenOutfitters.com, urges the public to attend.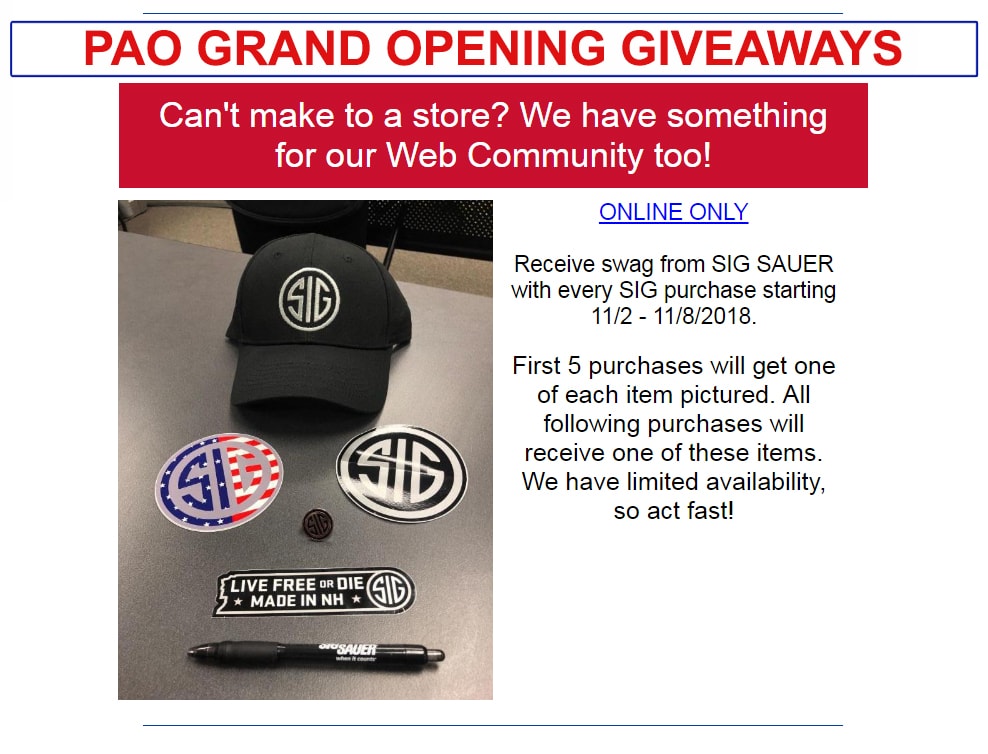 There will be:
• door prizes for the first 100 customers
• the chance to win a rifle from Lewis Machine & Tool
• the chance to win a Mossberg shotgun
• the chance to win multiple SureFire lights
• all sorts of swag, plunder, and other giveaways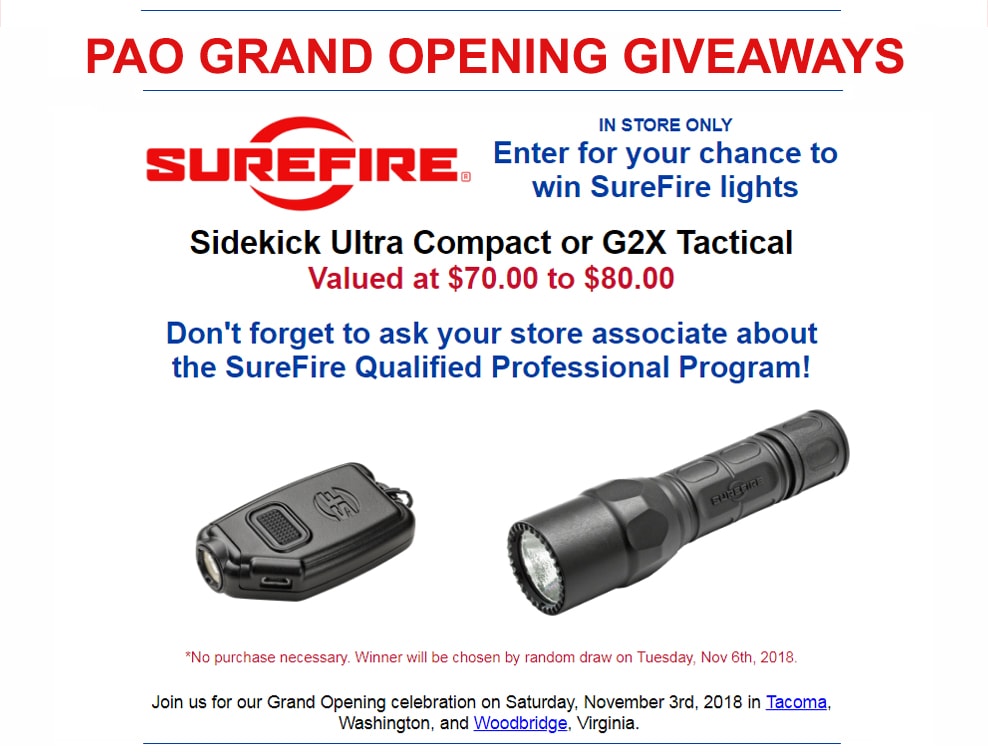 Plus, a ridiculous array of gear will be on sale at clearance prices (as in, so low they're not allowed to advertise).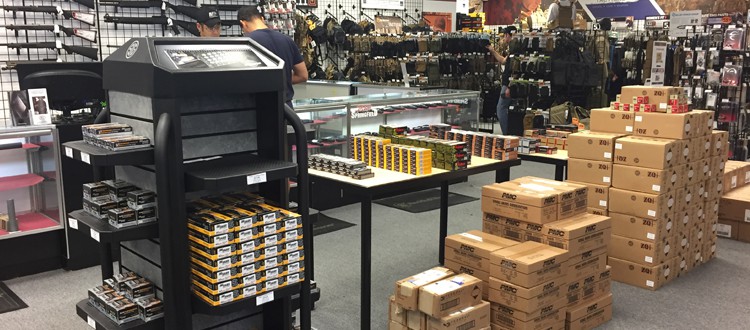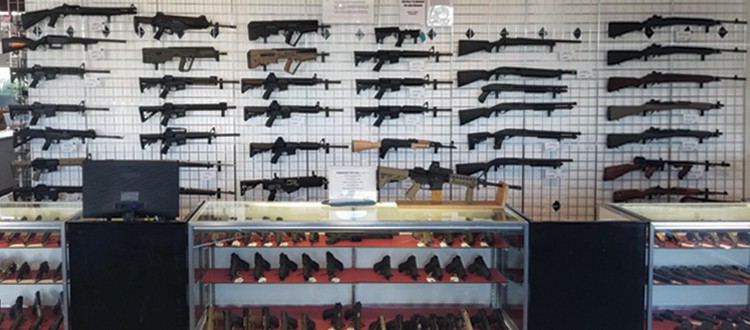 Get by there and check out why don'tcha?
Here's a message from Founder/CEO (and retired Marine) David Hensley.
"Since my retirement, Quantico Tactical has operated its retail storefront, web sales, and government operations as one company – Quantico Tactical. Retail Stores & Web Sales are now Proven Arms & Outfitters. Proven Arms & Outfitters has the same excellent selection of weapons and gear offered by Quantico Tactical and will expand into new categories over time to better serve our customers.
Quantico Tactical will now focus solely on sales and logistics to the military, federal agencies, state/local law enforcement agencies and private security. We will maintain our same team and continue to provide exceptional customer service, value, and on-time delivery.
To all of our customers, I want to take this time to thank you for your business through the years. Whether a retail or government customer, you can Count On More."