Propper Teams With USO Missouri for Memorial Day
Propper Teams With USO Missouri for Memorial Day 
News Desk
Propper, a Missouri-based company dedicated to providing equipment to the military, law enforcement and public safety personnel, has donated $7,452 of their online sales to USO Missouri (not to be confused with the USS Missouri).
Christine Trotter, USO of Missouri's Development Director, says,
"We count on companies and private individuals to help support our operations. Propper's overwhelming generosity has been incredible."
John Negrau, Vice President of Marketing and eCommerce for Propper, expressed his company's satisfaction at providing some help. As he said in the company's press release,
"Our military heritage is a perfect complement to the USO's mission and purpose. It made sense that we should honor our fallen troops by supporting current active duty personnel."
Propper also celebrates fifty years of supporting our great nation's brave men and women this year this year. According to their website, they've produced 120 million garments for the U.S. military, beginning all the way back in 1967 (that's when they made their first white Dixie Cup hats for the Navy).
Today they continue to live by their vision, staying (as they put it), "Dedicated to equipping those who commit their lives to serving others."
And for even more background information on what makes this staunchly American company, visit their site here.
-News Desk
Propper Apparel is a member of JTF Awesome. Follow them on Instagram, @wearpropper, or on Facebook, /WearPropper/.

[arrow_feed id='48630′]
---
---
This article was lovingly prepared for you by the Breach-Bang-Clear News Team.
If you wish to share or repost, please so kind as to follow our terms and conditions.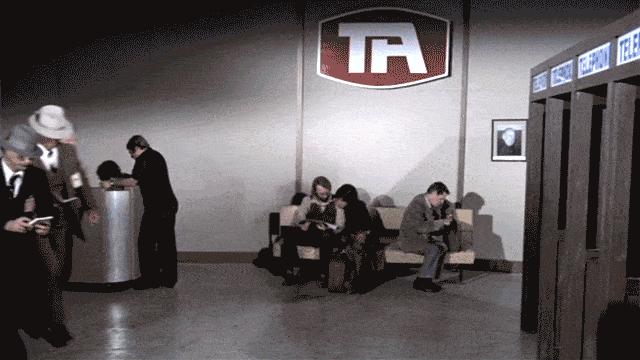 Mad Duo, Breach-Bang& CLEAR!
Comms Plan
Primary: Subscribe to the Breach-Bang-Clear newsletter here; you can also support us on Patreon and find us on Pinterest.
Alternate: Join us on Facebook here or check us out on Instagram here.
Contingency: Exercise your inner perv with us on Tumblr here, follow us on Twitter here or connect on Google + here.
Emergency: Activate firefly, deploy green (or brown) star cluster, get your wank sock out of your ruck and stand by 'til we come get you.
T&C: All original material published by Breach-Bang-Clear is the copywritten property of Breach-Bang-Clear, Inc. If you wish to repost, republish, or otherwise share our content, feel free to reproduce an extract of up to 225 words and one complete, unaltered image, preceded by attribution crediting the source and author's name, to include a link to the Breach-Bang-Clear home page, with a link back to the full article on our website, BreachBangClear.com. You do not require our permission to do this. Please do not reproduce our content in its entirety without contacting us first. We do allow full syndication on a case by case basis (credited, and posted with a canonical link, as is common practice and in good form) but only when mutually agreed upon beforehand. If you wish to reproduce a complete article, please contact us for permission to publish first.