Propper Receives award from Sheep Dog Impact Assistance

JTF Awesome member Propper is getting some deservedly good press. Read on for more. Mad Duo
You might recall sometime a while back we shared an article about Sheep Dog Impact Assistance, an organization that helps "sheep dogs" of all types. While we were perusing the Facespace the other day, we noticed that their ally and supporter Propper had recently received a small token of gratitude for their efforts, in the form of a plaque.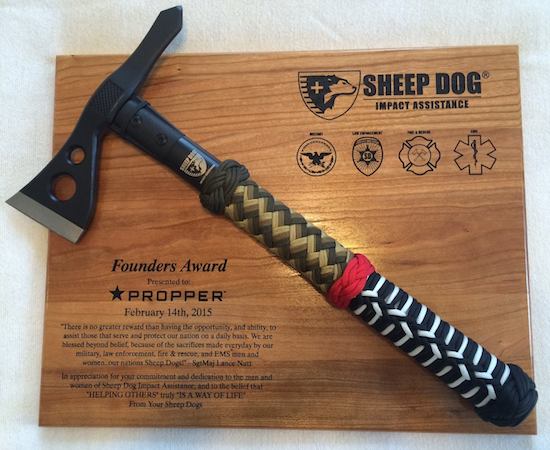 Sheep Dog Impact Assistance (SDIA) states 
"There is a reason PROPPER is our primary corporate sponsor, it's because when no one else believed in us, Propper did!"  The well-known company saw the hard work that SDIA was putting in, and stepped in early on to support them in their efforts to help Americans everywhere. Since 1967 Propper has continued to grow while supplying our armed forces, police and public safety personnel with quality gear, particularly uniform items. The gang at SDIA is composed of a large collection of military, law enforcement, fire & rescue, and EMS individuals, volunteering their time and energy. Most have likely worn Propper gear at some point, maybe even unknowingly! Their organization uses funds gathered from Propper and other companies to support Americans suffering from various natural and manmade disasters across the nation. Their motto of "Helping others is a way of life" holds true since SDIA first went to work a few years ago, and has grown from strong partnerships as well as tireless volunteers.
SDIA continues:
"We're beyond proud to be associated with Propper, and the many hard working people that make this company what it is today. A company dedicated to making world class gear and apparel for our nations Sheep Dogs…military and first responder uniforms, packs, boots, etc… Propper has dedicated itself to supporting our efforts to engage and assist fellow Sheep Dogs in need, and they have been helping us do it longer than anyone else. A BIG Thank You is just not enough for the men and women of Propper, we at SDIA salute you!"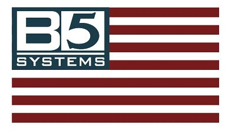 We like to see organizations like SDIA succeed, and to watch as people in our industry support their efforts. We also like when you, the reader, get involved as well so be sure to check out Sheep Dog Impact Assistance at their website. Good job to all the volunteers and staff at SDIA, and we commend Propper for stepping up to help the little guy. We hope both organizations continue to build a long and lasting partnership.
Mad Duo, Breach-Bang& CLEAR!
Comms Plan
Primary: Subscribe to our newsletter here or get the RSS feed.
Alternate: Join us on Facebook here or check us out on Instagram here.
Contingency: Exercise your inner perv with us on Tumblr here, follow us on Twitter here or connect on Google + here.
Emergency: Activate firefly, deploy green (or brown) star cluster, get your wank sock out of your ruck and stand by 'til we come get you.