Propper Adds Eye Pro to Product Lineup

Propper International has advised us they're now carrying Eye Pro. Effective immediately they will be carrying lifestyle, sport, and tactical eyewear options, including some that are ballistic rated and models with interchangeable lenses. (Reminder before you buy – Propper is a part of the Morningwood Bazaar, so our Patreon supporters save many ducats on most purchases.)
Current models include:
Wiley X Slay –  not sleigh. Good for the sort of conditions that leave you with salt stains all over your gear.
Wiley X Peak –  a rubberized nose bridge and temple gloves for a secure fit in hot-as-balls sweaty-ass weather.
Wiley X Omega – another style of eye pro with a rubberized nose bridge and temple gloves for a secure fit in heavy perspiration/swamp-ass conditions.
Wiley X Titan – eye pro with soft foam facial cavity seals to keep out all the debris, dust, and nasty shit you don't want in your eyes.
Wiley X Klein – aviator style delivering ANSI and OSHA safety.
Wiley X Valor – ballistic protection with interchanging lenses.
Elope X-Ray Glasses – just kidding; not really available at Propper.
FTA Dick Shades – just kidding; not really available at Propper.
Now go getcha some glasses.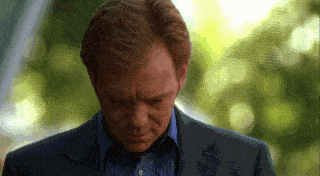 Some hyperlinks in this article may contain affiliate links. If you use them to make a purchase, we will receive a small commission at no additional cost to you. It's just one way to Back the Bang. #backthebang 
Is reading Breach-Bang-Clear worth at least $1 month to you? That's not even a lapdance! Consider backing us!
What is Patreon? It's a crowdfunding platform. Breach-Bang-Clear readers pledge from $1 to $50 a month to "House Morningwood" (our Game of Thrones house, complete with sigil!), to help us with expenses. We, in turn, give our supporters unique content, membership to a closed discussion group, and access to the "Morningwood Bazaar", which is basically helluva lot of unique discount codes (up to 60%) to numerous manufacturers and retailers. "Bend the knee" to House Morningwood and help us cover costs. Rise Before Dawn! 
If you wish to cite, syndicate, or curate our material, or if you're wondering about our please be so kind as to read our Terms, Conditions, and Disclosures.
Take heed! We have advertisers, sponsors, and affiliate relationships with some of the companies you will be reading about (particularly, but not limited to, archival posts). If you purchase one of those items, we will get a small commission from the sale at no additional cost to you. A lot of work goes into Breach-Bang-Clear; by making your purchase through one of our portals you'll be supporting our work. This will help us buy beer, bullets, and barbecue, and we won't have to put pop-up ads and other such stupid shit into our articles to pay our expenses.