PROOF + Hoback = PROOF of Life Axe

PROOF + Hoback = PROOF of Life Axe
Richard "Swingin' Dick" Kilgore, from the News Desk
This may well be the sexiest hookup since Harley Quinn and Poison Ivy got together in Bombshells' #42. PROOF Research, an aerospace-and-precision-wizardry company has collaborated with Jake Hoback Knives to build the Proof of Life Axe.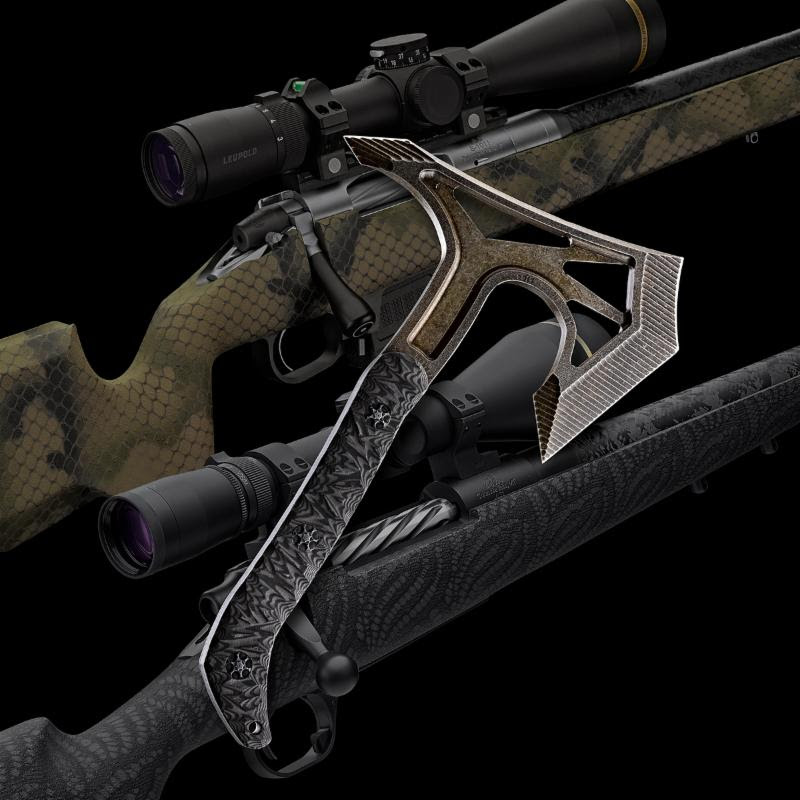 Boom baby.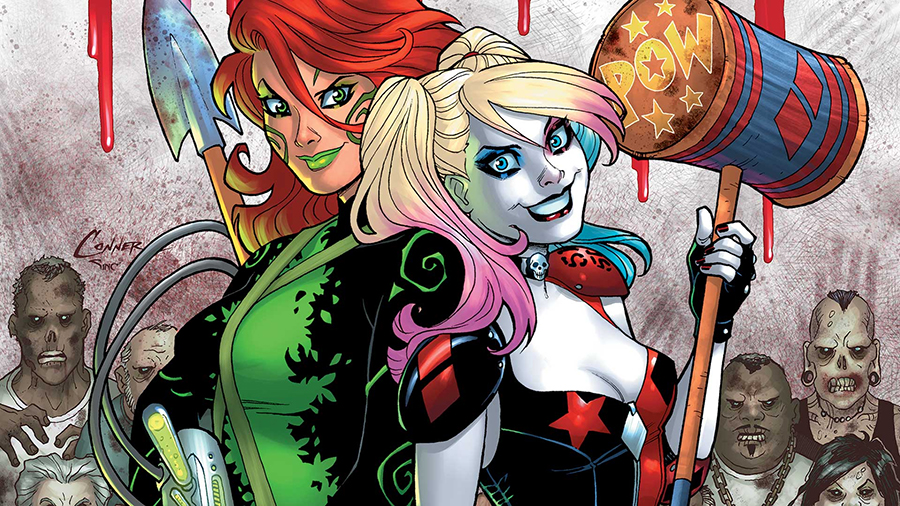 Jake — who is genuinely nice enough that you kinda want to squint at him and wonder what he's up to — usually builds folding knives, but he has done axes and fixed blades in the past too (as you'll already know if you've been paying attention to us). In fact, the PROOF of Life Axe is the first such weapon he's agreed to work on since he finished up a new Parashu for Parashurama as a favor to PROOF Research's Chief Marketing Officer Derek McDonald.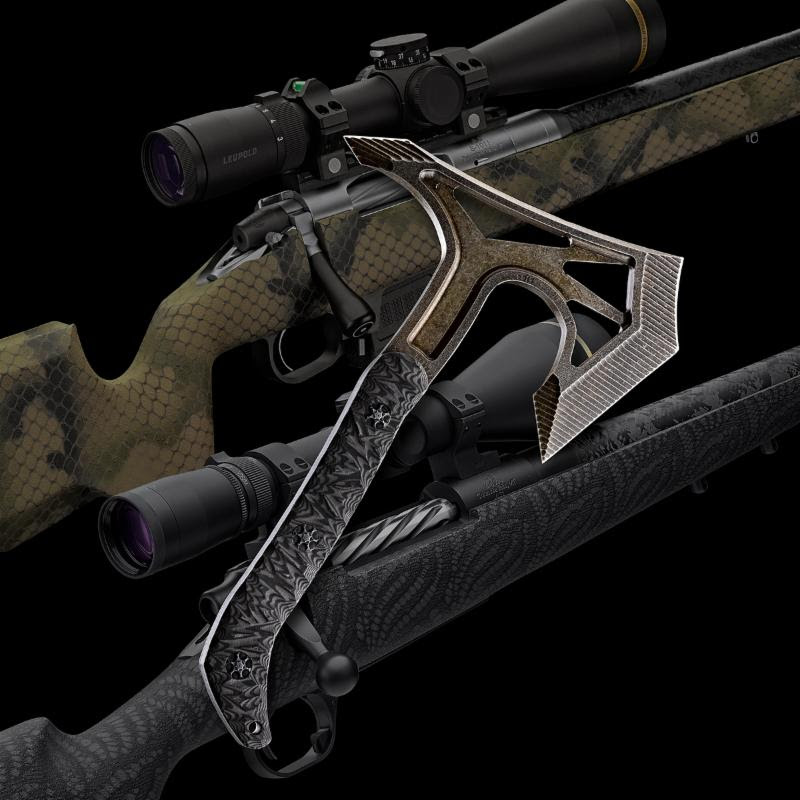 The PROOF of Life axe, described by Hoback as "1/3 tomahawk, 1/3 crash axe, and 1/3 ultra-light axe, mixed with a pinch of hate and a few drops of blood" is CNC-machined from solid S7 tool steel. Cunningly arranged recess and skeletonized cutouts reduce the tool's weight to what they call a "perfectly balanced" 18 oz., while radiused corners and internal structural webbing keep the design strong enough for heavy use.
Scalloped (ridged) channels in the head bevels help guide the axe into its target and mitigate the risk of glancing blows, whether you're working on a crumpled door at a motor vehicle accident or hewing at some impolite Uruk-Hai's noggin. Edge geometry is equally well thought out, with the top of the edge bevel ground for hard chopping, and a shallower grind on the bottom edge for precise slicing and detail work.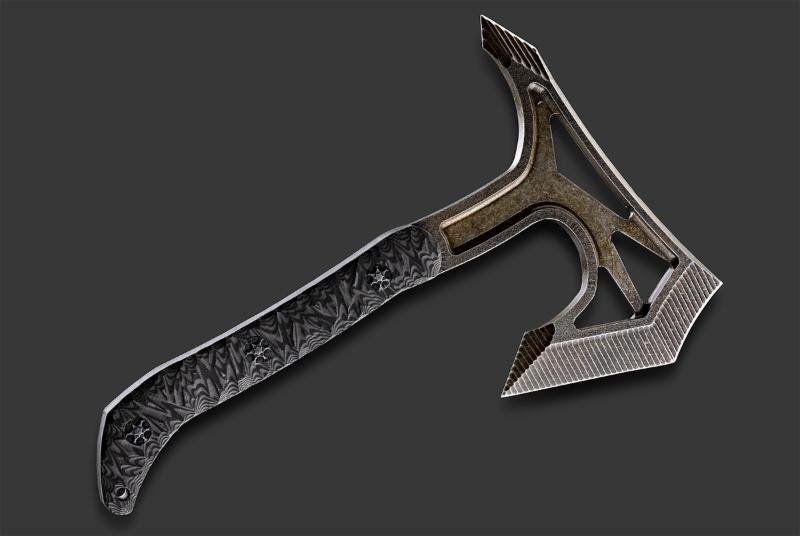 Says Hoback,
"Scalloped bevels aid in forced cutting direction, which means no more glancing blows that slide off-target and hamstring you (because everyone would laugh at you) so you can comfortably take a very manly swing! The ridges (scallops) are meant to drive the blade deeper into the object.

While we talk about the bevels, take a closer look at the top front bevel compared to the bottom… The top one is at a steeper angle so that it has more meat behind the edge. The bottom line is that the top edge is meant for abuse and the bottom edge for the finer cutting…."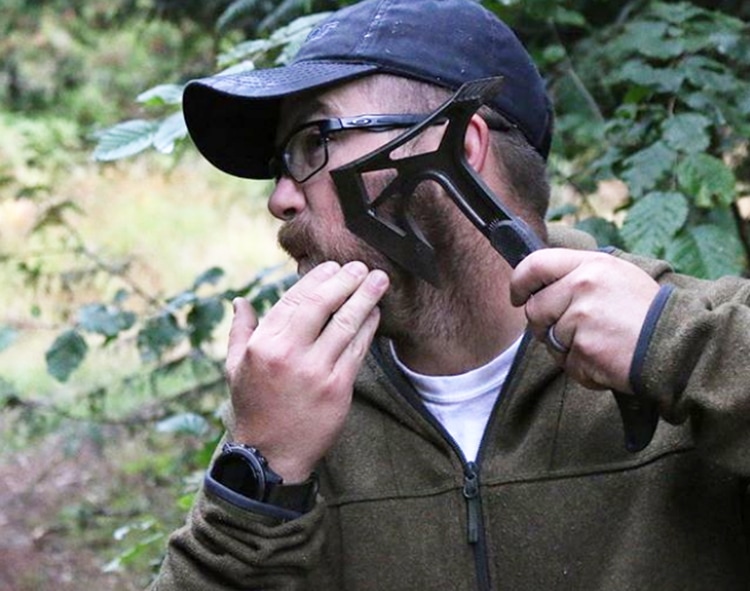 Axe scales are aerospace-grade carbon fiber bound with high-temperature resin for the greatest possible toughness and durability — and you'll note the direction of the fiber grain is parallel to the handle, both for structural integrity and to reduce the transfer of impact harmonics to the hand (potentially a very significant feature, depending on how long someone is forced to use it on a difficult target). This uni-directional carbon fiber, UD tape laminate, and IM fiber, combined with that 350F fiber, is prob'ly the most technologically advanced, space age material you'll find used in a medieval weapon type outside of a Marko Kloos or Dan Abnett novel. Balance is at the topmost handle bolt, which like all the handle bolts was designed to use the pivots from JHK folders, so you wouldn't need multiple tools.
He explains,
"The balance is right at the topmost handle bolt. I designed this tool to be light and fast… It's not a camp hawk or a bearded axe for hewing logs, it's meant for professionals who need a tool that can actually be carried and used, instead of left in a gear locker because it's too heavy and unwieldy to carry. Balance is very important for swinging things, I don't want all the weight to be at the head because it would not allow for a quick withdrawal – or if it's too heavy forward it could allow too much over-swing, which is dangerous. People who use tools like this need to be fast and controlled. Good balance and light weight equal control.

I decided that I really hate having to use two tools to undo a handle, so I designed the handle bolts to use the pivots from my folders. The head is cammed so it cannot rotate once properly locked into place on the handle. Then all it takes is one 3/32nd hex key to unscrew it and remove the handles."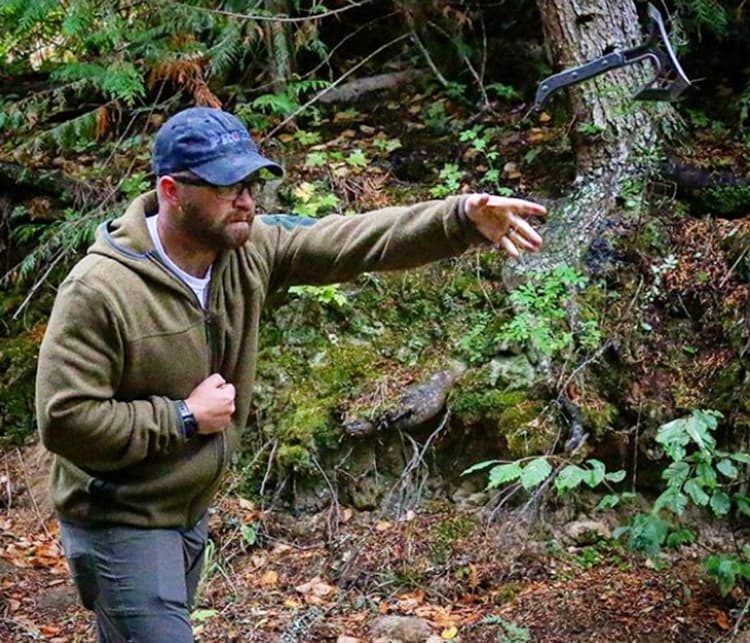 Hoback says it's called the Proof of Life for two reasons. First, it was done with PROOF Research (duh), and second, that's the term for something a hostage negotiator asks for before negotiating the return of a kidnap victim. The axe was built upon the unique strengths of everyone involved. PROOF supplied JHK with vast amounts of information about the material and Hoback determined the overall design.
PROOF's Derek McDonald had this to say about the collaboration.
"Our customers fit into one or both of two niches. Those whose profession requires the absolute highest performance, and those who demand the very best and are willing to make that investment. The PROOF of Life axe is a fit for both of those customers and also happens to be a very nice collectible for die-hard fans of both Jake Hoback Knives and PROOF Research."
While he is of course correct in this analysis, there is a third type of customer who will appreciate this superb tool — the cognoscenti with a discriminating taste in edge and the wherewithal to indulge their appreciation for the work of superb artisans.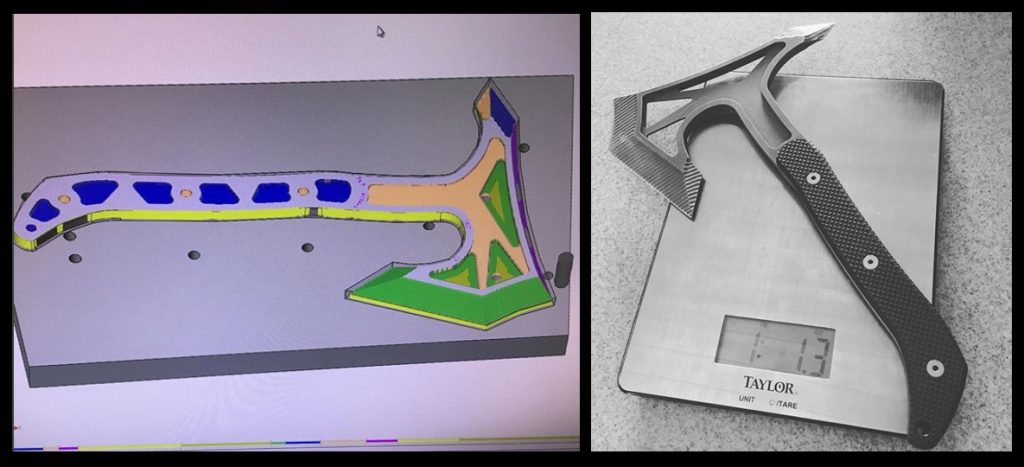 Hoback, in a bit of gross understatement, had this to say about the project:
"This was a unique collaboration. PROOF Research supplied the technology expertise and composite materials. Their design input was simple and concise: 'In terms of fighting functionality, materials, and overall design – produce the highest-performance axe regardless of cost.' Mission accomplished."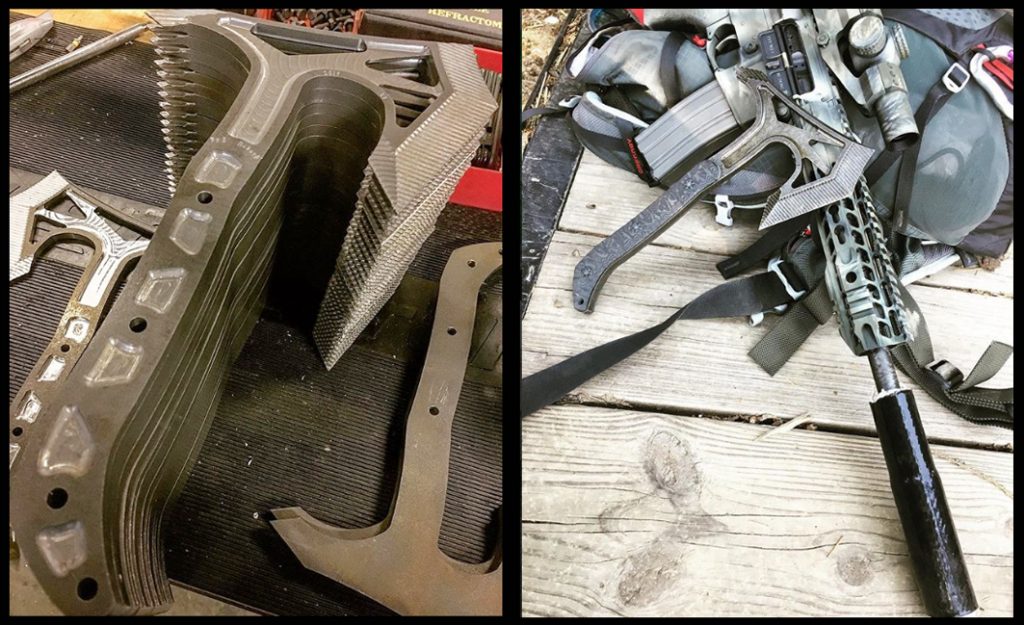 PROOF Research, for those who remain unfamiliar, are the aerospace composite materials company that so strangely (but uniquely) combine the ability to contribute to the successful next-generation stealth fighter aircraft and the most lightweight precision rifle systems on the planet. It seems odd, we know, having big brains go from the F-35 JSF Lighting II to record-breaking steel an carbon fiber barrels, but somehow they manage to do it, and they do a damn good job of it too. If you are acquainted with any of winning multi-gun competitors or imminently successful big game hunters, they'll likely be willing to attest to that fact.
Click this for the PROOF Research website. Jake Hoback knives is online right here. Follow 'em on Instagram at @  and @jakehobackknives respectively. The PROOF of Life can be ordered here.
If you'd like to learn more about Jake, read this article from our dirty no good hated rivals friends down at ITS Tactical: Meet the Maker: Behind the Scenes with Jake Hoback.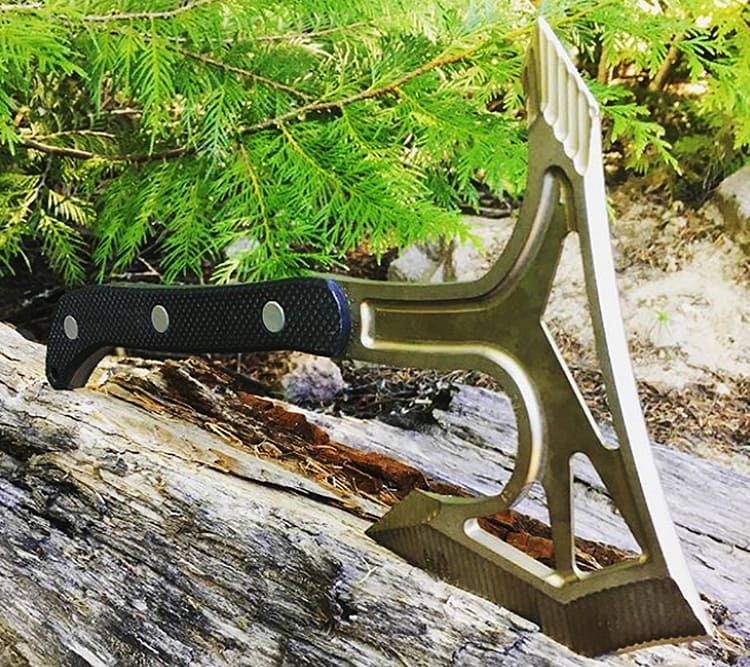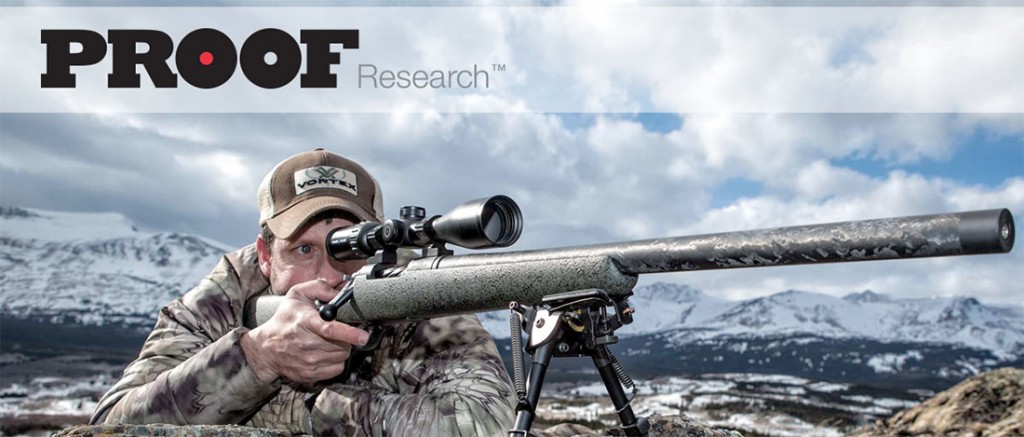 ---
---
This article was lovingly prepared for you by the Breach-Bang-Clear News Team.
If you wish to share or repost, please so kind as to follow our terms and conditions.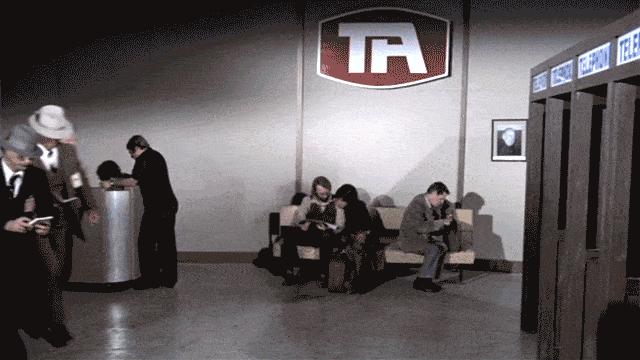 Mad Duo, Breach-Bang& CLEAR!
Comms Plan
Primary: Subscribe to the Breach-Bang-Clear newsletter here; you can also support us on Patreon and find us on Pinterest.
Alternate: Join us on Facebook here or check us out on Instagram here.
Contingency: Exercise your inner perv with us on Tumblr here, follow us on Twitter here or connect on Google + here.
Emergency: Activate firefly, deploy green (or brown) star cluster, get your wank sock out of your ruck and stand by 'til we come get you.
T&C: All original material published by Breach-Bang-Clear is the copywritten property of Breach-Bang-Clear, Inc. If you wish to repost, republish, or otherwise share our content, feel free to reproduce an extract of up to 225 words and one complete, unaltered image, preceded by attribution crediting the source and author's name, to include a link to the Breach-Bang-Clear home page, with a link back to the full article on our website, BreachBangClear.com. You do not require our permission to do this. Please do not reproduce our content in its entirety without contacting us first. We do allow full syndication on a case by case basis (credited, and posted with a canonical link, as is common practice and in good form) but only when mutually agreed upon beforehand. If you wish to reproduce a complete article, please contact us for permission to publish first.