SHOT Show 16 — PROOF Research. They have been described as "the most accurate barrels on the planet," and although we haven't tried every barrel on the planet we can certainly say they're the most accurate we've encountered. Anyway, in today's SHOT Followup Big Joe — perhaps the most cheerful member of our farrago, and certainly one with superb taste in whiskey — will give you the rundown on what PROOF is up to. Mad Duo
Grunts: farrago.
Photography by SEEING RED's Ms. Taylor Lange.
The proof is in the pudding, some say. In this case the proof is in the carbon..or the carbon is in the PROOF. See what I did there?
PROOF Research are rightly known for making superbly accurate barrels. There's a reason why the Horners, Brian Sanders, Frank Proctor, Caylen Wojcik, Greg Hamilton, EraThr3 and other discerning shooters and manufacturers use PROOF.
But you already know this.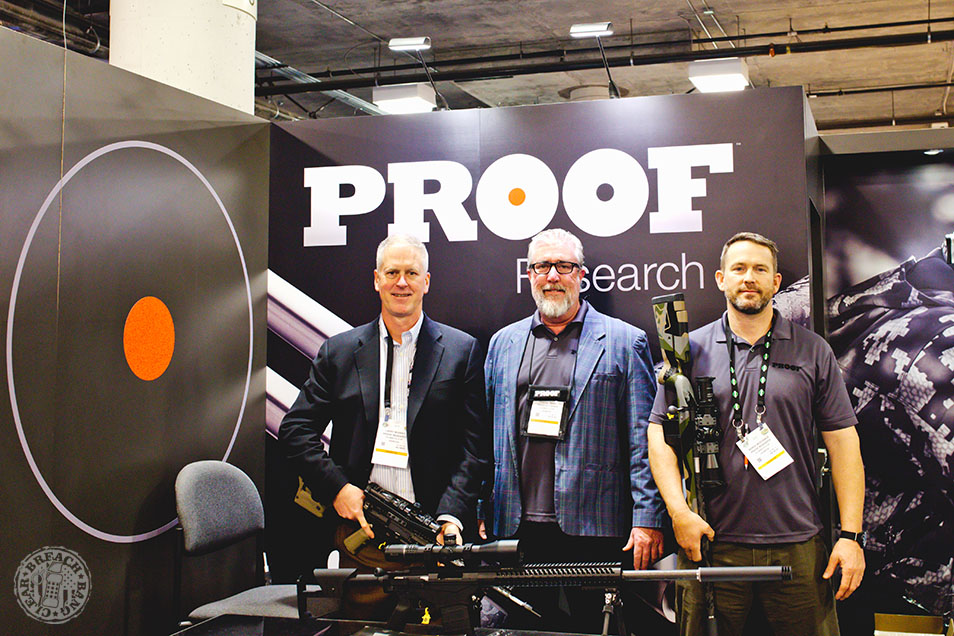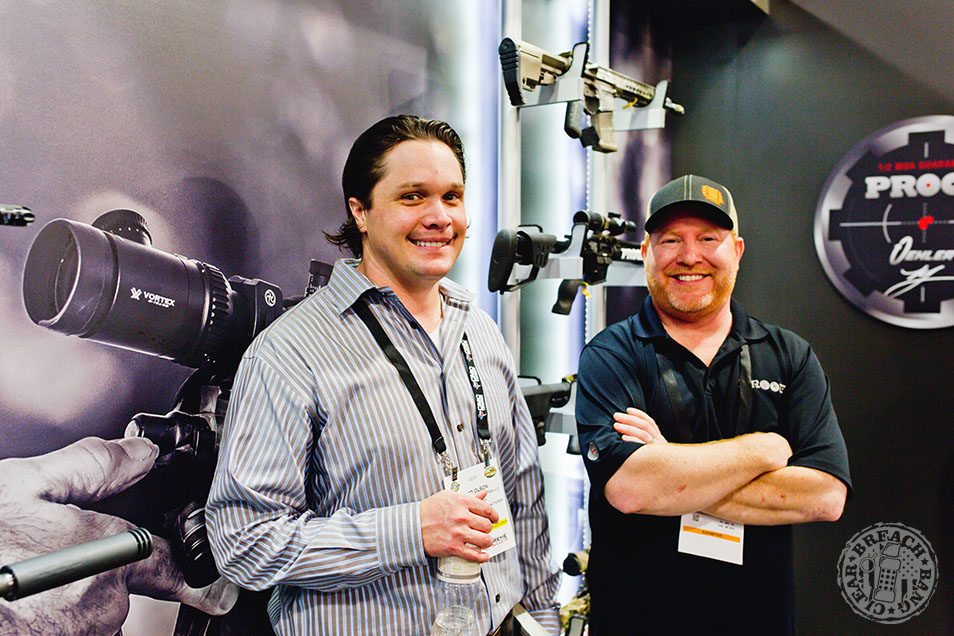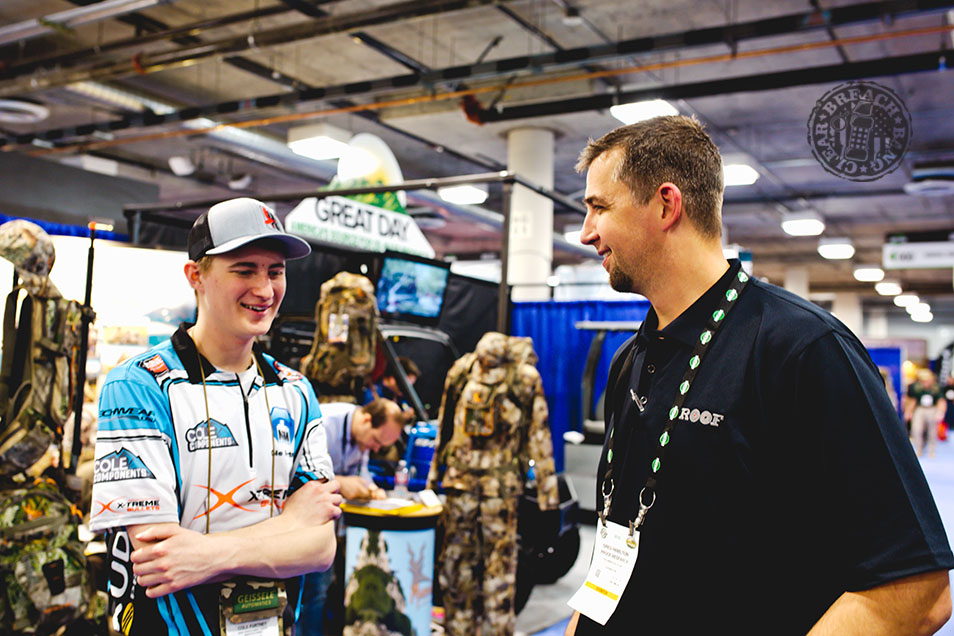 PROOF has a lot going on, from their limited edition Summit LTD rifle in 6.5 CM or 300 Win Mag to the carbon fiber wrapped and stainless barrels they're making for Ruger and Savage Rifles (the former in particular has been making a lot waves in the bolt action market with their Ruger Precision Rifle, a bolt gun with many AR-interchangeable parts). From what I have been reading it's a pretty good shooting gun — now you can make it more accurate still by dropping a PROOF barrel into it.
PROOF barrels can be expensive. I get it, I really do; some of them cost upwards toward a thousand dollars, and that's a lot to spend on just a barrel. But the barrels come with a ½ MOA guarantee and have a demonstrated history of reliability. Not everyone will need PROOF level accuracy, and that's fine. Once again we fall back on — if you need it, you know it, and you'll buy it. The market has already decided. Capitalism, bitches!
It's nice to see that PROOF is expanding their line to accommodate more and more shooters of the different platforms and it was fascinating to start talking science with the Big Brains in their booth. Wait 'til you see the video showing how they test materials and accuracy. You'll see an Oehler 85 a ballistic chronograph, Instron load frame and probably coolest of all a Photon camera (which can shoot a million frames per second).
Check their social media feeds for a constant stream of barrel badassery.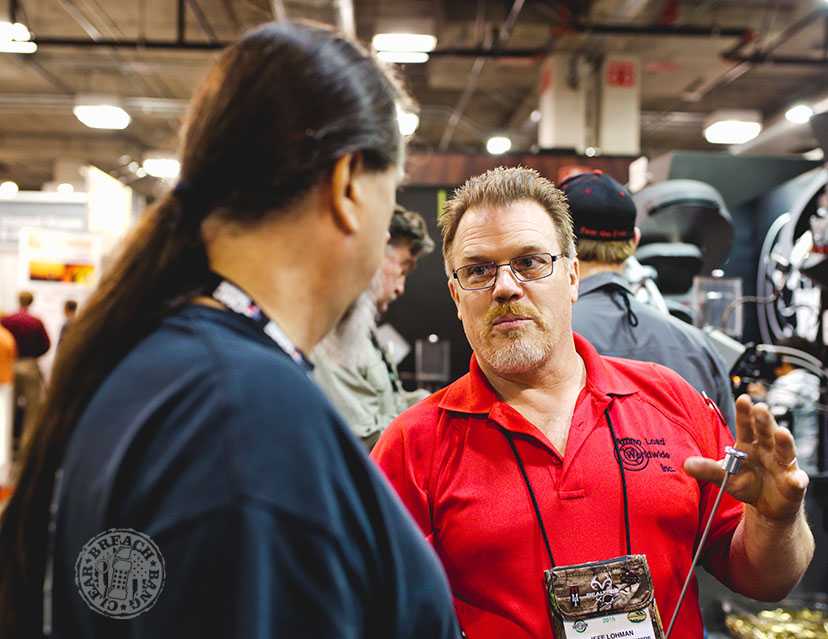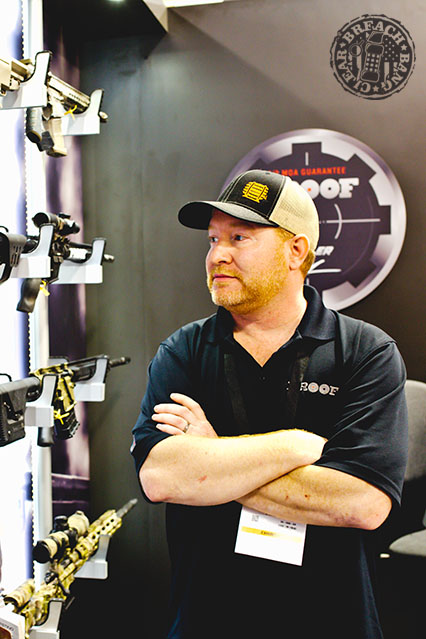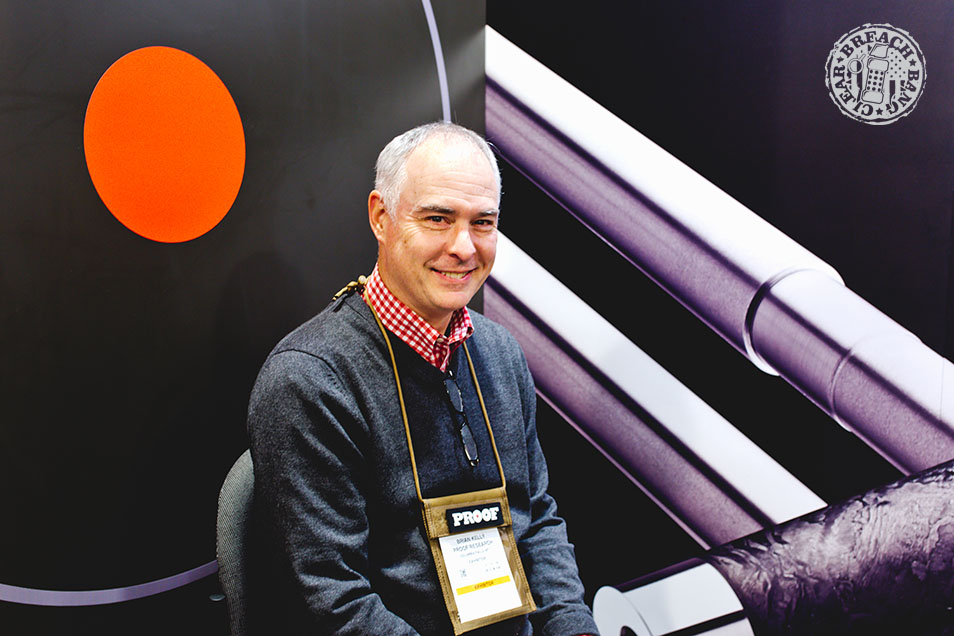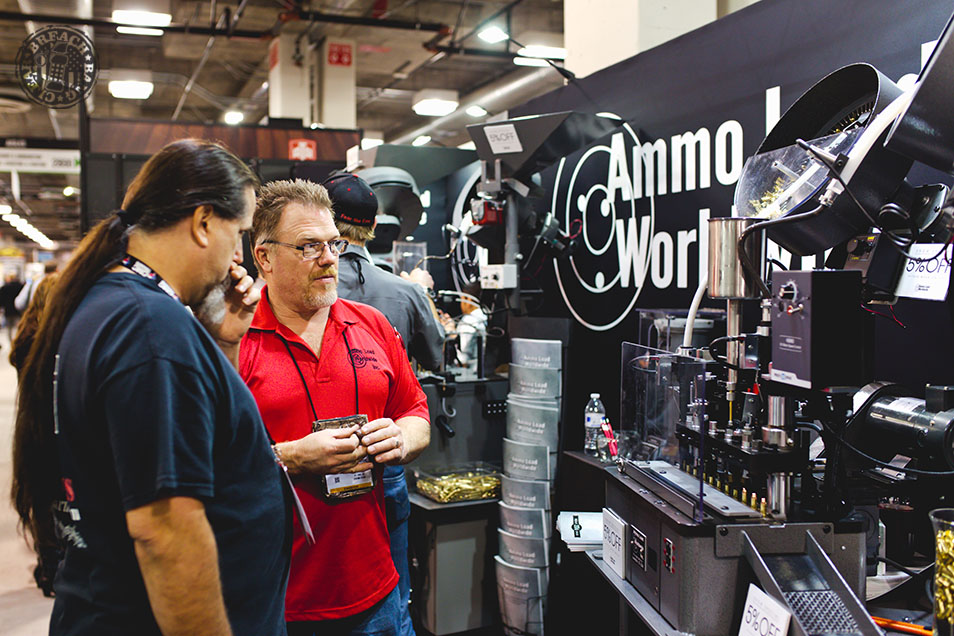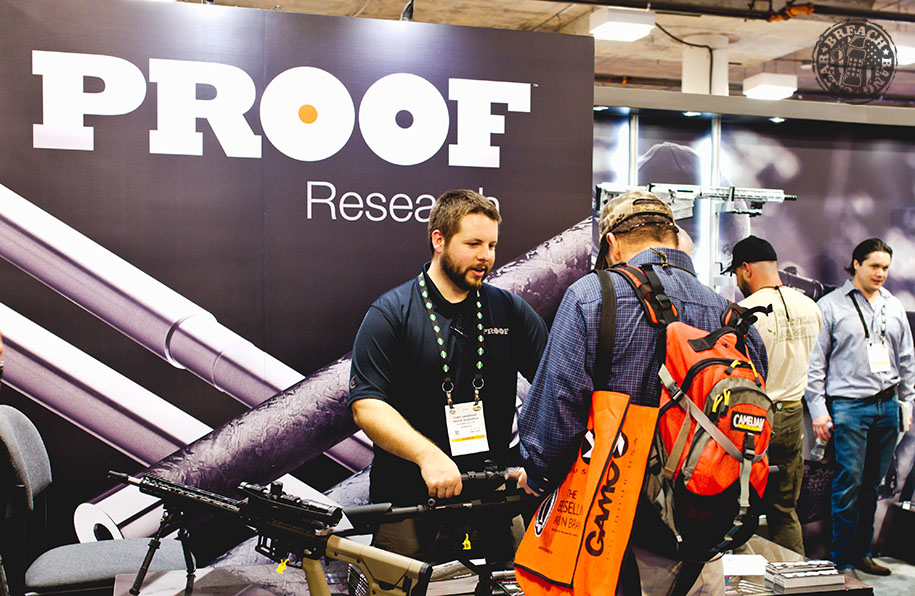 Before I sign off I'll take the liberty of congratulating Angela White on winning "Best Oral Sex Scene" at the AVN Awards last week. I wish I'd been able to watch you accept your trophy in person but SHOT Show had to take priority. Maybe next year.
You can find Proof Research online here and on Facebook here. You can follow them on Instagram (@proof_research). And if you prefer Twitter, you can locate them here. PROOF Research is a member of JTF Awesome.
Mad Duo, Breach-Bang & CLEAR!
Comms Plan
Primary: Subscribe to our newsletter here, get the RSS feed and support us on Patreon right here.
Alternate: Join us on Facebook here or check us out on Instagram here.
Contingency: Exercise your inner perv with us on Tumblr here, follow us on Twitter here or connect on Google + here.
Emergency: Activate firefly, deploy green (or brown) star cluster, get your wank sock out of your ruck and stand by 'til we come get you.
About the Author: Big Joe Neuroth may look like a special live exhibit in the primate section of a traveling circus but he's actually a surprisingly erudite and articulate LEO of many year's service. A corn-fed Iowa native and former Border Patrol agent, Joseph's current job takes him all over the country and around the world in defense of Truth, Justice and the American Way. This has allowed him not just to deal with assorted malefactors from Nairobi to Panama, but also to have a wank on at least five continents. Joe enjoys training, teaching and catching bad guys almost as much as he likes bubble baths.
About the Photographer: Taylor Lange enjoys shooting a blaster as much as she does a camera. She's just about too nice to bear and just as talented and we're lucky to have her. So, we won't actually be making fun of her. Not yet anyway, but that won't last. In fact, we're already thinking of some things.