Possible Explosion and Gunfire Last Night in Melbourne
There was a shooting in Orlando earlier this morning, described by media as "workplace violence" (which could be accurate or wildly off the mark). Amidst coverage of that, and largely buried under related stories, is news of an explosion and gunfire in Melbourne, Australia that has left at least 2 men dead and 3 police officers injured. The situation was initially a hostage situation, with a woman being held in an apartment building by a gunman. Victoria Police advise the situation is now resolved, that EOD and other "special resources" are on the scene, and that the event is being investigated further to ascertain if there were ties to terrorism.
There are reports that the gunman was "known to counter-terrorism police and was on parole for a criminal offence," but those reports have not been confirmed by Victoria Police. Neither have reports that he contacted a local news station describing his attack as inspired by the Islamic State.
According to local journalists, the man called 7 News Melbourne and stated, "This is for IS. This is for al Qaeda."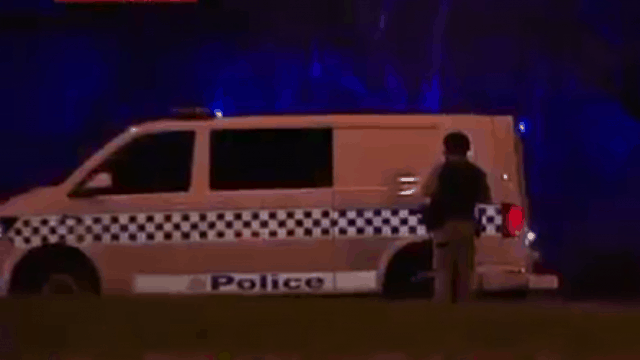 Although initial reports are sketchy (and always wrong), it does sound as though the shooter (whom the police shot and killed) actively went after responding police. Reports indicate he left the Buckingham Serviced Apartments and engaged officers responding to reports of gunfire, hitting three.
Reports vary depend upon the source, but at least one man was already down and either dead or dying when officers arrived. His relationship to the shooter (if any), like the woman who was taken hostage, remains unknown.

Later Tweets and social media posts say the initial emergency calls of an explosion were actually a response to large amounts of gunfire.
You can watch for additional updates on SkyNews Australia's Twitter feed, @skynewsnet.
The Victoria Police account is here, @VictoriaPolice.
---
---
Mad Duo, Breach-Bang& CLEAR!
Comms Plan
Primary: Subscribe to our newsletter here, get the RSS feed and support us on Patreon right here.
Alternate: Join us on Facebook here or check us out on Instagram here.
Contingency: Exercise your inner perv with us on Tumblr here, follow us on Twitter here or connect on Google + here.
Emergency: Activate firefly, deploy green (or brown) star cluster, get your wank sock out of your ruck and stand by 'til we come get you.