PHLster PEW: Is That An IFAK In Your Pocket Or You Just Happy To See Me?
Is That An IFAK In Your Pocket Or You Just Happy To See Me?
Richard "Swingin' Dick" Kilgore
You cain't (yes, cain't) always carry a gun or knife with ya. Maybe it's the location. Maybe you're one of those folks who don't want to carry a gun, or don't approve of it. What you can do, all the time, every day (except for when you're buck ass nekkid), is be equipped and ready to deal with a medical emergency.
Actually, you can be equipped properly, but it'd likely be a bit uncomfortable.
In any event, one easy way to be prepped and ready is to carry a medical wallet – the Pocket Emergency Wallet from PHLster.
That's right. It's the PEW. It's another way to supplement your TQ and BCON (bleeding control) capability.
It's a 4 x 5 in. elastic sleeve, sewn with three compartments (two for medical items and another for gloves). This sizes it properly for back pockets, cargo pockets, jacket pockets, hot pockets, all sorts of pockets. PHLster tells us the kit can be compressed to just 1.25 inches, properly loaded. If you order one they've pre-loaded, it'll ship at 5.5 oz.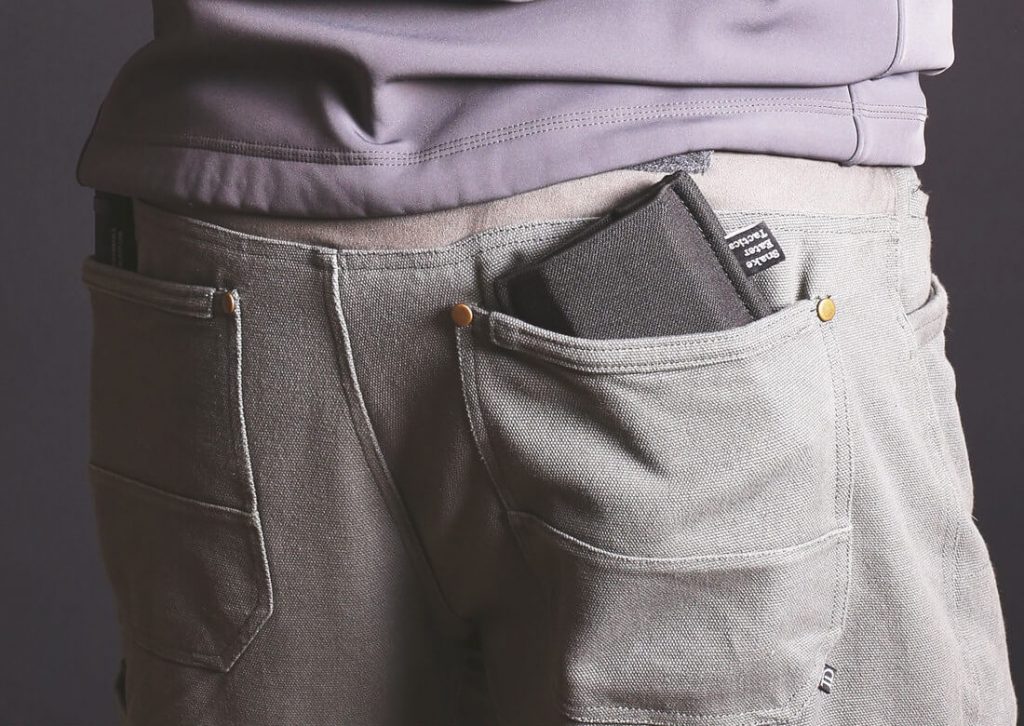 The PEW contains:
One pair of nitrile gloves
One H&H Mini Compression Bandage
One H&H Flat Compressed Gauze
WoundClot hemostatic (optional)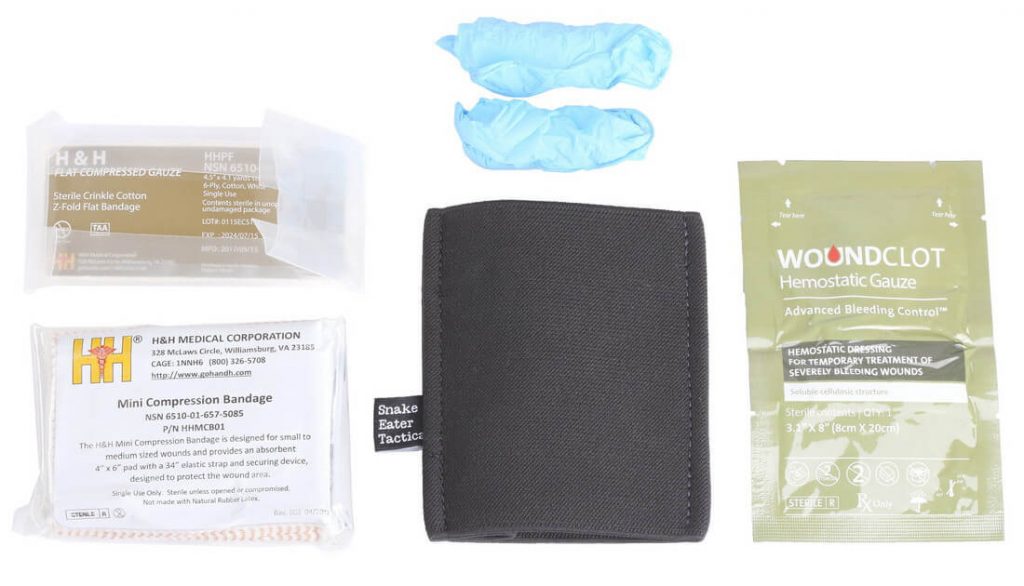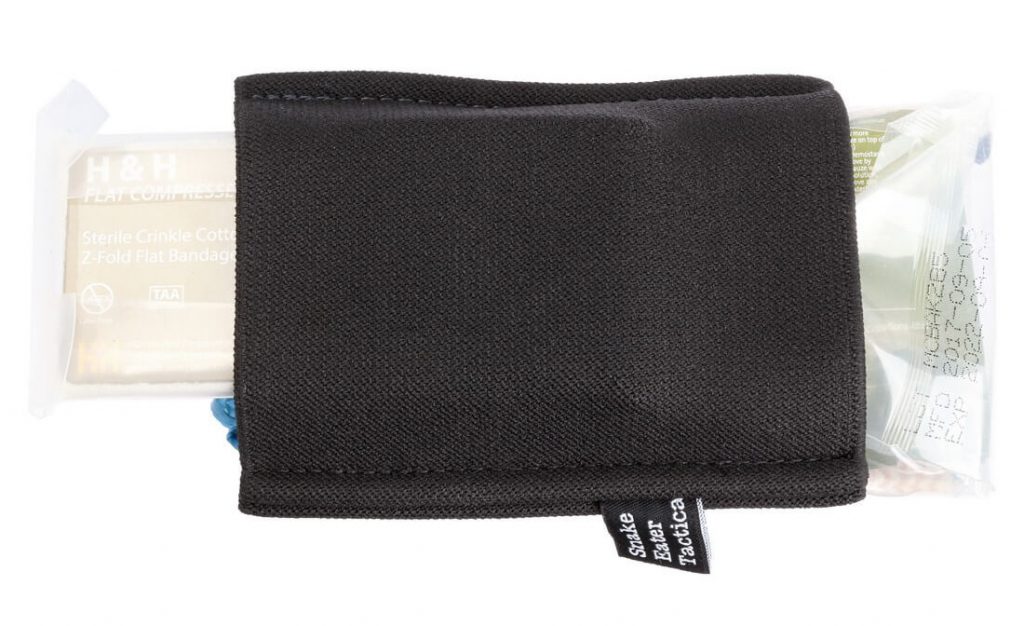 This obviously isn't enough to treat a mass casually situation, but it's plenty to get you things started  while awaiting EMS  or other professional help.
As PHLster explains,
As is the case with a tourniquet, having these items on your person is vastly superior to having them elsewhere. We designed the PEW around the premise that it will serve as a low profile/convenient EDC toolkit to reach a higher level of care by addressing the kind of massive hemmhorage which can be lethal within an expected response time. Rather than paring down or miniaturizing a military IFAK to fit this role, we started with a blank slate and asked, "What are the barest essentials to save a life from massive hemmhorage in a functioning urban or suburban setting?" We asked medics, first responders, and tac-med instructors, "If you could only carry two items beyond your tourniquet, what would they be?" With these strict criteria, we were able to build a solution to fit your pocket, both in terms of size profile and budget, the two biggest obstacles to individual medical EDC.
Don't like their choice of medical loadout? You can get an empty one if you'd like. It's described as fitting Celox Rapid gauze, Quick Clot Combat Gauze, Fox chest seals, NAR HyFin compact chest seals, SWATT tourniquets, and other items.
You can get one here on the PHLster website.
Maybe you want to equip an entire team or unit? Check out the Squad Deploy Bundle option.
Need more shoppin' help? Check out the full lineup of the Banging Gift Guide 2017.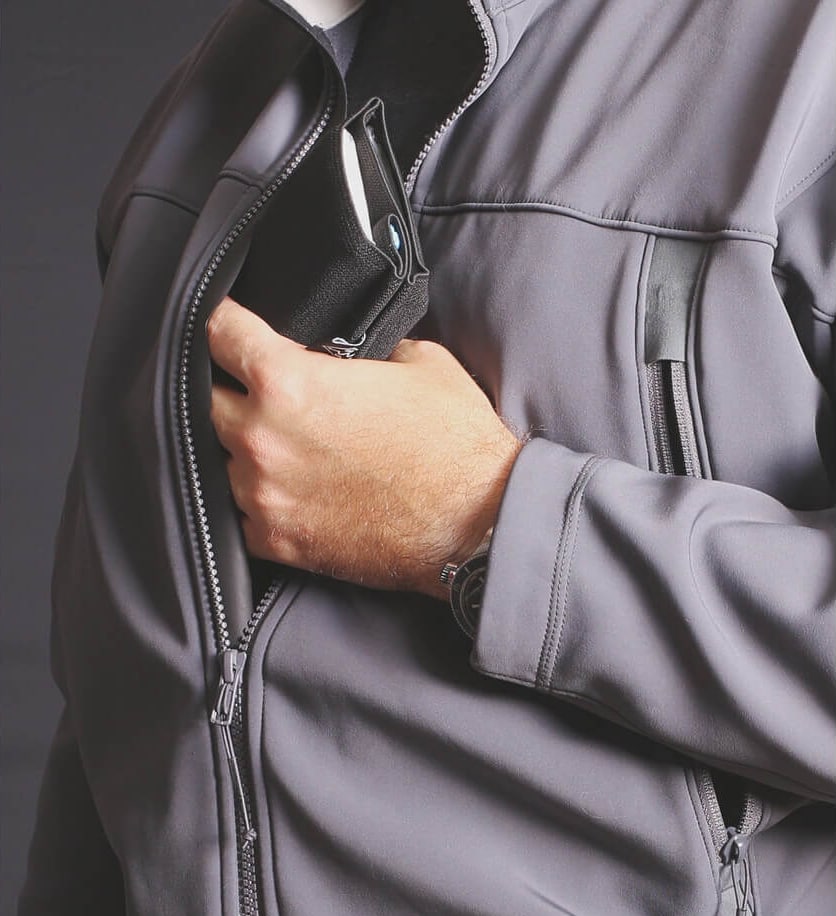 Oh, and if you get a few minutes, get involved with the Flatpack Users Group. They'll learn you a few things…like this: 
How to flat-fold SOFTT and CAT TQs.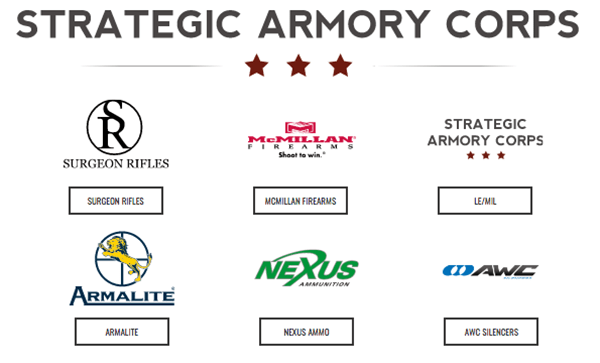 ---
---
If you wish to share or repost, please so kind as to follow our terms and conditions.
Mad Duo, Breach-Bang& CLEAR!
Comms Plan
Primary: Subscribe to the Breach-Bang-Clear newsletter here; you can also support us on Patreon and find us on Pinterest.
Alternate: Join us on Facebook here or check us out on Instagram here.
Contingency: Exercise your inner perv with us on Tumblr here, follow us on Twitter here or connect on Google + here.
Emergency: Activate firefly, deploy green (or brown) star cluster, get your wank sock out of your ruck and stand by 'til we come get you.
T&C: All original material published by Breach-Bang-Clear is the copywritten property of Breach-Bang-Clear, Inc. If you wish to repost, republish, or otherwise share our content, feel free to reproduce an extract of up to 225 words and one complete, unaltered image, preceded by attribution crediting the source and author's name, to include a link to the Breach-Bang-Clear home page, with a link back to the full article on our website, BreachBangClear.com. You do not require our permission to do this. Please do not reproduce our content in its entirety without contacting us first. We do allow full syndication on a case by case basis (credited, and posted with a canonical link, as is common practice and in good form) but only when mutually agreed upon beforehand. If you wish to reproduce a complete article, please contact us for permission to publish first.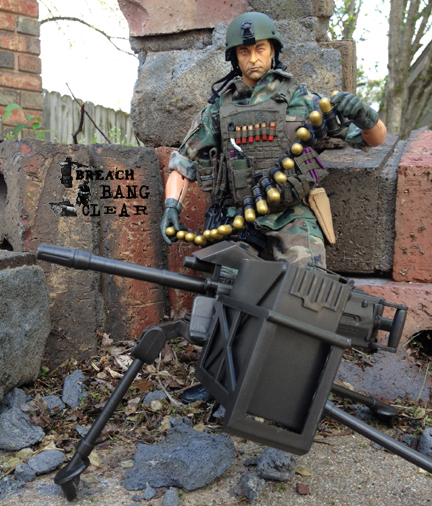 About the Author: Richard "Swingin' Dick" Kilgore is half (the Augustus half) of the most storied celebrity action figure team in the world (and the half that doesn't prefer BBWs). He believes in American Exceptionalism, America, holding the door for any woman (proper lady or whore) and the idea that you should be held accountable for what comes out of your fucking mouth. Swingin' Dick has been a warrior gyrovague for many years now and is, apparently, impossible to kill — he once had a complete body transplant after an IED hit the gun truck in which he was riding. (That's a true story, one of the Cav guys mailed his head and arm home.) Swingin' Dick comes from a long line of soldiers, LEOs, and assorted hard men — his Great Uncle commanded an Air Cav battalion in Vietnam, his many times removed great grandfather was one of the few original Burt Mossman era Arizona Rangers, and another forbearer was none other than cattleman Oliver Loving).
Swingin' Dick detests Joy Behar and Chris Matthews almost as much as he enjoys traveling the world to crush crime vice and evil. He believes the opportunity to lead eeeelight team of Breach Bang Clear minions is the most improbably awesome thing an action figure has ever done and he's immensely proud of his perfect hair.
One of Swingin' Dick's favorite quotes comes from Gen. George Patton:
"There is a great deal of talk about loyalty from the bottom to the top. Loyalty from the top down is even more necessary and is much less prevalent."
Learn more about the Mad Duo and the rest of the Breach-Bang-Clear tribe here in their bios.