Mystery Ranch Now Offers Non-Medical Masks
Mystery Ranch, long known to be one of the premier makers of military and backpacking packs, has entered the non-medical face mask market with two different designs. They have created what they call the Traditional Mask, which is a style you might recognize, and the Street Mask, which is a more fitted mask.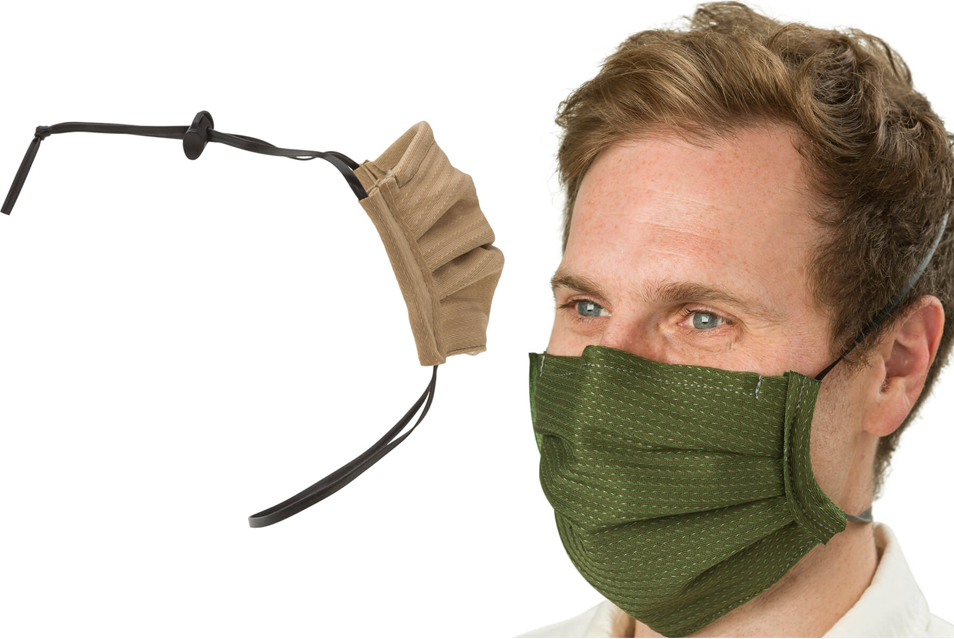 Traditional Face Mask
The Traditional Mask, as the name suggests, is your standard pleated and sewn non-medical mask. It's designed to be laundered many times to keep it clean and virus free. The TPU headband is a behind-the-head and neck version with an adjustable cord lock on the back so your ears won't be ruined. The design was adjusted with feedback from health practitioners. The mask has a few sneaky features like a sleeve to hold filter material outside of what the mask itself is made out of and an adjustable nose piece. These were originally designed to help local healthcare workers and they have already donated over 8500 to Montana hospitals.
Street Face Mask
With the experience gained from making the Traditional Mask for the past few weeks, Mystery Ranch has come up with a new mask called the Street Mask. The mask was envisioned as an all-day protection mask that offered a more tailored fit. As the company describes it, it is "more tailored to minimize contact with the lips and mouth to avoid chaffing and has a non-woven, tight-cell structured liner for better filtration". It uses the same TPU headband as the Traditional Mask letting it hang around your neck when not in use. It also comes in two sizes and multiple colors.
Read more details about the new Mystery Ranch face masks.
See our reports and reviews about Mystery Ranch.

 This article may contain affiliate links. If you make a purchase using such a link, we will earn a small commission from that sale at no additional cost to you. 
Like what you read on Breach-Bang-Clear? Consider joining our Tactical Buyers Club.