New Savage Model 110 Scout | Personalized for Quick Shots
Savage Arms (@savagearms) has sent us specs and info about their new rifle — the Model 110 Scout. Savage describes it as form-fitting and high performance, advising it "…allows shooters to make fast, accurate shots from a variety of positions—including offhand."
They tell us the 110 Scout utilizes Savage's AccuFit and AccuTrigger systems to provide what is effectively an adjustable custom fit to each rifle and individual shooter. These features allow personalized integration of length-of-pull and comb height, while setting the trigger to that particular shooter's preferred notion of a crisp, clean pull. AccuFit and AccuTrigger work with AccuStock to provide what they call the "…fit and function of a custom rifle—right out of the box."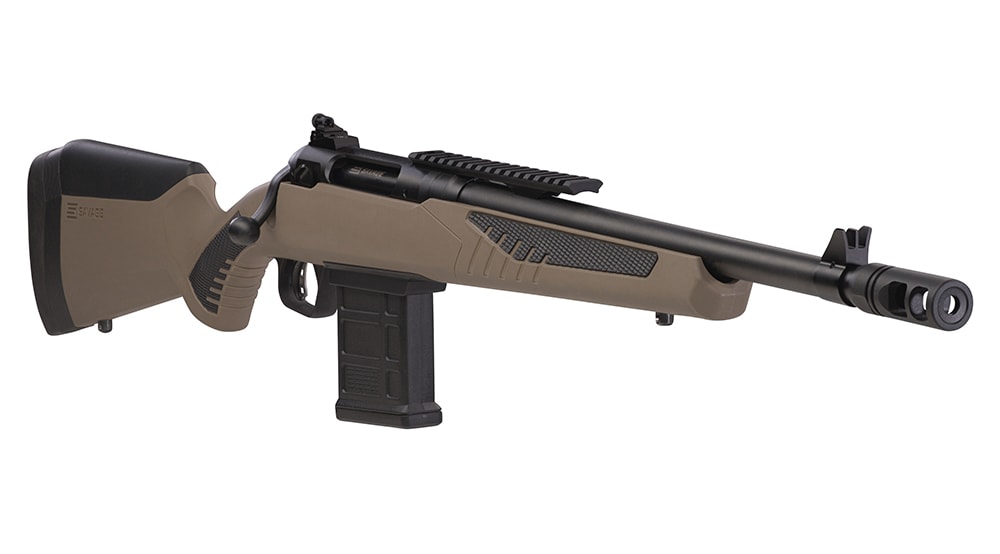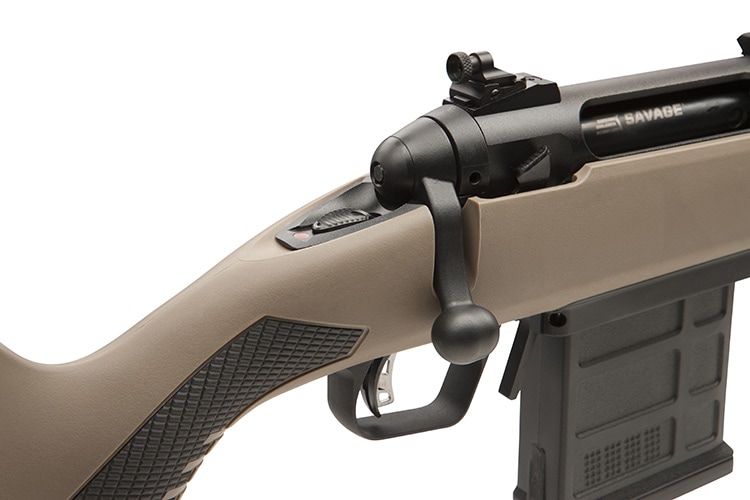 In addition to AccuStock (which secures the action three-dimensionally along its entire length), AccuFit, and AccuTrigger, the 110 Scout is equipped with a carbon steel barrel, muzzle brake, forward mounted rail, adjustable iron sights, and 10-round AICS-style detachable box mag.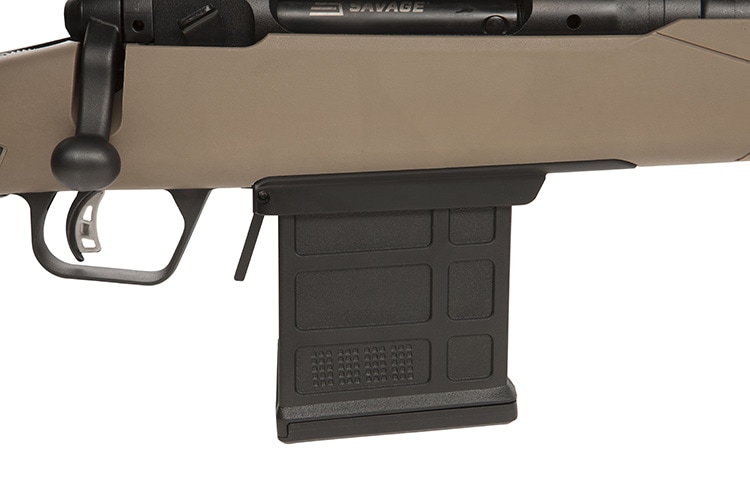 The Scout is currently available in .223 Remington, .308 Winchester, .338 Federal, and .450 Bushmaster. It is just the latest in the excellent 110 line. You'll find full specs of the 110 Scout below.



 Westfield, Massachusetts based Savage Arms was first known primarily for the lever guns built by founder Arthur Savage, who established the company in 1894. They've continued to design and build high quality firearms since that time, and apparently have slowed down, as evidenced by the Golden Bullseye Award they received at the NRA Annual Meeting recently for their MSR family of rifles.
Here's a look at the Savage Arms ethos.
The 110 Scout is currently being shipped to dealers.
⇒ Some tasks for ya.
• Learn more about this Scout's cousins in the 110 Series Lineup.
• Subscribe to their YouTube Channel at Savage Accuracy.
• Connect with them on Facebook at /SavageArms/.
• Follow them on Instagram, @savagearms. 
• Check out a current program they're running, Plink to Save.
• Head over to Forgotten Weapons to learn more about Mr. Arthur W. Savage and his guns, or
• Read Vorisek's Savage Arms history book.
Model 110 Scout Features & Benefits
• AccuFit system lets shooters quickly adjust comb height and length-of-pull
• User-adjustable AccuTrigger
• AccuStock rail system secures the action three-dimensionally along its entire length
• Flat Dark Earth Synthetic stock
• 16½-inch matte-black button-rifled barrel with muzzle brake and adjustable iron sights
• Forward-mounted rail
• 10-round Magpul AICS-style detachable box magazine
• Soft grip fore-end and pistol grip surfaces
• New Model 110 design and ergonomics
Part No. / Description / MSRP
57136 / 223 Rem.,16½-inch barrel / $819 
57026 / 308 Win.,16½-inch barrel / $819
57138 / 338 Federal,16½-inch barrel / $819
57139 / 450 Bushmaster,16½-inch barrel / $819