Two New packs from CamelBak: On-Hand Overview
Unless you've been living in a cave for the last decade, you probably were aware that CamelBak does more than just hydration bladders. Come to think of it, even if you have been living in a cave for the last decade you'd know it too–since the guys coming to kill you would no doubt have some on. What we're about to show you was announced at SHOT Show this year, but we have some on hand. Let's go through the features Mad Duo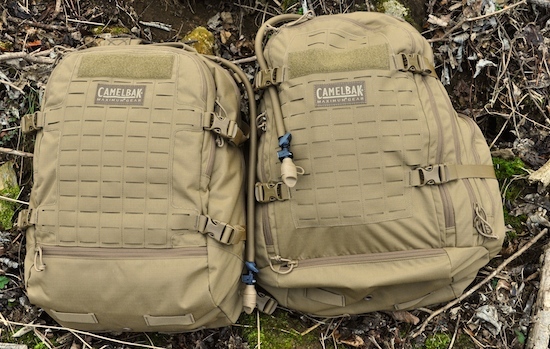 New packs from CamelBak: On-Hand Overview
CamelBak® has launched two new packs, the Rubicon and Skirmish. The new packs are full of features desired by those who need to stay hydrated while hauling a bunch of gear, regardless of MOS or job.
Both new packs have unique Lumbar Reservoirs, which allow for quick filling while still inside the pack. Positioning the hydration bladder in this location provides more than just convenience; it also places the water weight on the wearer's hips for a lower center of gravity and comfort. The new packs are included into the company's Maximum Gear line, and will likely be a hit with Camelbak fans.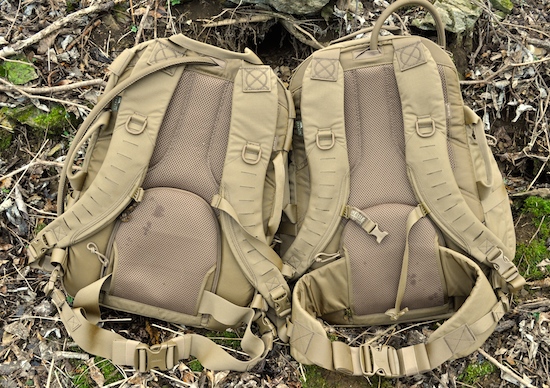 We've received samples of these new packs and wanted to provide a first look at their layout, as they have not yet been released for sale. CamelBak informs us that the new packs will be available in Coyote and Multicam in the fall of 2015. With the coming summer months to hit the range, trail and mountains, we intend to give the packs a thorough thrashing and report back with a full field review. 
CamelBak is always looking for a better way to carry your water and gear. The lumbar reservoir holds a full 100 oz of water in both the larger Rubicon and the smaller Skirmish. Using the same material for the flexible bladder as the Mil Spec Anitidote Reservoir, the packs meet the USMC hydration system requirement for tensile strength, puncture resistance and burst resistance. The reservoir is accessed via a hidden, protected zippered flap on the lower section of both packs. The compartment is insulated, padded and has a build in stiffening panel to provide cool water, comfort and rigid load carriage.
But these packs are about more than just fighting thirst. They're also built to hump all your mission essential gear.
The Rubicon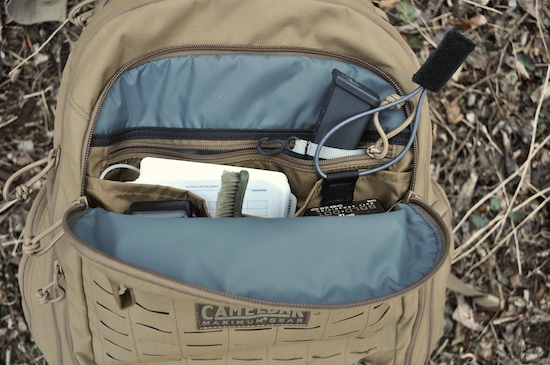 The larger of the two packs, the Rubicon, measures 21.9 X 14.5 X 13.1 and offers a large 2,868 cubic inches of storage space. Like its smaller brother the Skirmish, the Rubicon is sewn with 500D Ripstop Cordura fabric which provides durability at a minimal weight. We would label the  Rubicon a "mid-sized" pack, as it is smaller than a full-sized, hard-framed rucksack. But it's definitely bigger than a "3-day assault" type bag. It falls somewhere in the middle, and maybe thats part of its appeal.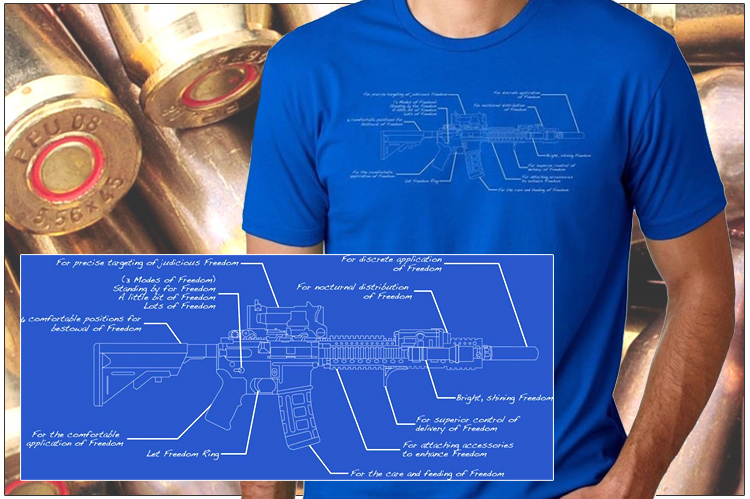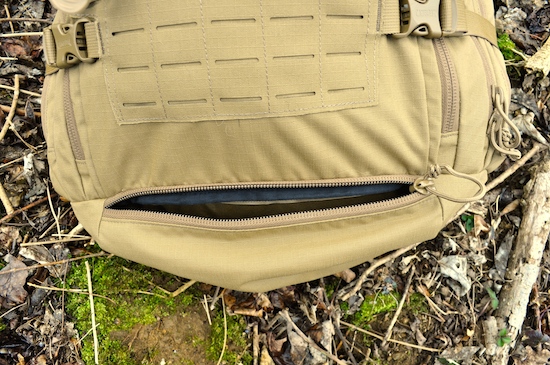 The Rubicon has a zippered access slit on the bottom of its back and a removable divider on the inside of the main compartment, which would be a great place to store a compressible sleeping bag. The pack's bottom has lashing points for a sleeping pad, so the Rubicon could definitely be used for extended trips in the field without the bulk of a large ruck. CamelBak has loaded the Rubicon with tons of compartmentalized storage, providing a home for every piece of individual gear. This allows the user to find said gear quickly, and prevents the dreaded "ruck dump" to find that one piece of gear you need (without fail, it's always at the bottom of your pack!). The back of the pack is covered in laser cut PALS loops for specialized pouches or lash straps.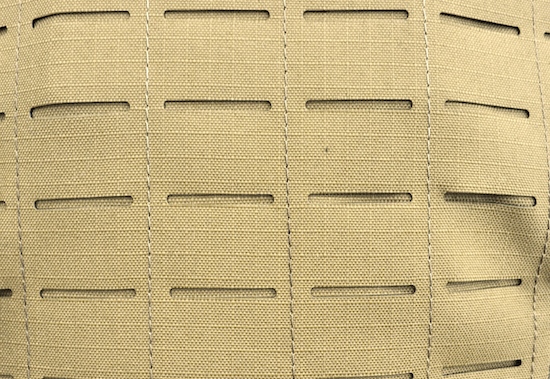 The outside top has a generous section of loop velcro, and is topped with a small storage compartment with internal dividers. This compartment provides an ideal place to store small, frequently used pieces of gear. 
Moving on to the second compartment, double zippers pull open to  allow the middle of the Rubicon to lay flat. As a sort of "catch all" compartment for gear, the open flap has a mesh pocket for additional small items. Zipping open the main compartment in a similar manner allows full access to the packs bottom. Two large zippered mesh pockets provide storage for midsize items, such as notebooks, binoculars, or spare socks and skivies.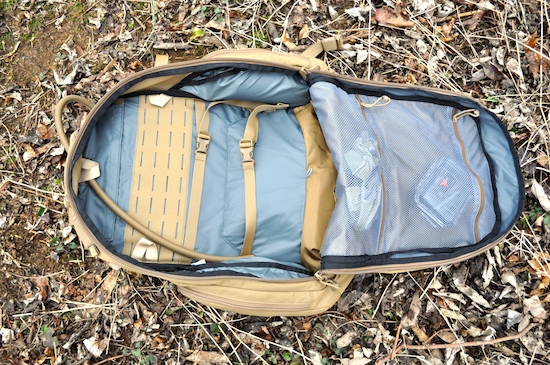 The main compartment itself features slash down straps to prevent heavy items from shifting, and additional PALS mounting points for larger field radios. If used with a radio, the Rubicon allows for carry high on the shoulders for load distribution, and also has access ports for both wired handsets and antennae. Each side of the pack sports a tall zippered pocket, perfect for water bottles and chow on the go. For those who want a pack larger than a day bag, this might be the one to pick.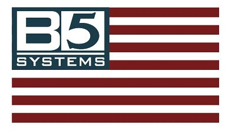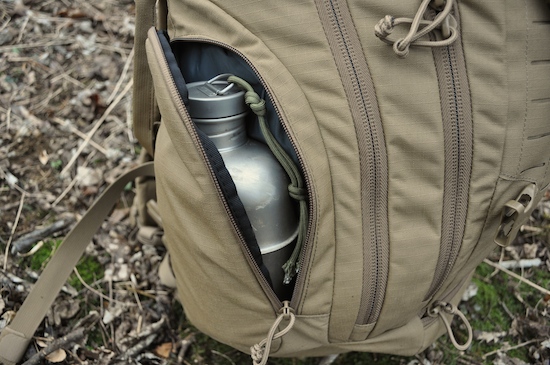 The Skirmish 
 This pack is slightly smaller than the Rubicon, measuring in at 20.3 X 14.6 X 12.1 inches and providing 2,014 cubic inches of storage space. It mimics the layout of the Rubicon with the same PALS panel on the back and "small, medium, large" compartment setup, and zippered access at the bottom. The main compartment lacks the large mesh pockets of its big brother but retains the radio mounting capability, wire ports, internal cinch straps and fold-flat design. The side pockets of the Rubicon have been omitted on the Skirmish, but both feature external cinch straps as well as grab handles at the 3,9 and 12 o'clock positions. Both backs have adjustable sternum straps that slide along an internally sewn bar, making adjustments easy and fast. The Skirmish is not quite as padded as the Rubicon, which is noticeable in its removable waist belt. This bag is definitely made to appeal to those seeking a larger "day bag" setup, with the capability to organize their gear and carry more than just an MRE and rain jacket. It would fit the role of "3 day assault pack" and can haul enough gear and water for extend missions or patrols.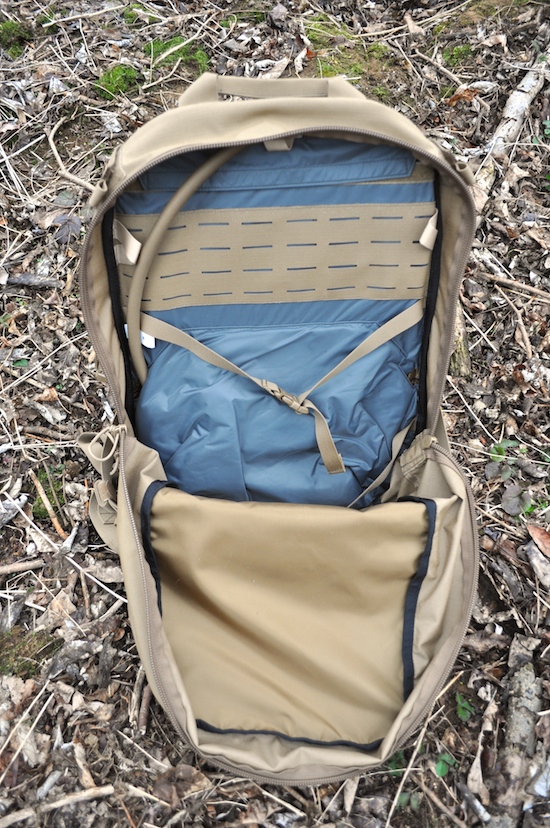 We look forward to hitting the bush with these two packs and seeing how they hold up. They certainly will hold a lot of gear, so we are curious to see how they carry when loaded down and strapped on. Having seen Camelbak packs survive multiple deployments overseas we aren't too worried about tearing seams or straps, but that is certainly a possibility. Check back with us in a few months for the full report, and meanwhile you can check out CamelBak here at their website. 
Mad Duo, Breach-Bang& CLEAR!
Comms Plan
Primary: Subscribe to our newsletter here or get the RSS feed.
Alternate: Join us on Facebook here or check us out on Instagram here.
Contingency: Exercise your inner perv with us on Tumblr here, follow us on Twitter here or connect on Google + here.
Emergency: Activate firefly, deploy green (or brown) star cluster, get your wank sock out of your ruck and stand by 'til we come get you.