WTW: IMBEL IA2 – the New Model Brazilian Rifle

Weapon Trivia Wednesday: Imbel IA2 – the New Model Brazilian Rifle 
João Paulo Zeitoun Moralez
Many units of the Brazilian Army still operate with the well-known FN Herstal FAL from Fusil Automatique Léguer (light automatic rifle). Its 7.62mm caliber and extreme robustness and flexibility made this rifle suitable for operation in virtually any environment.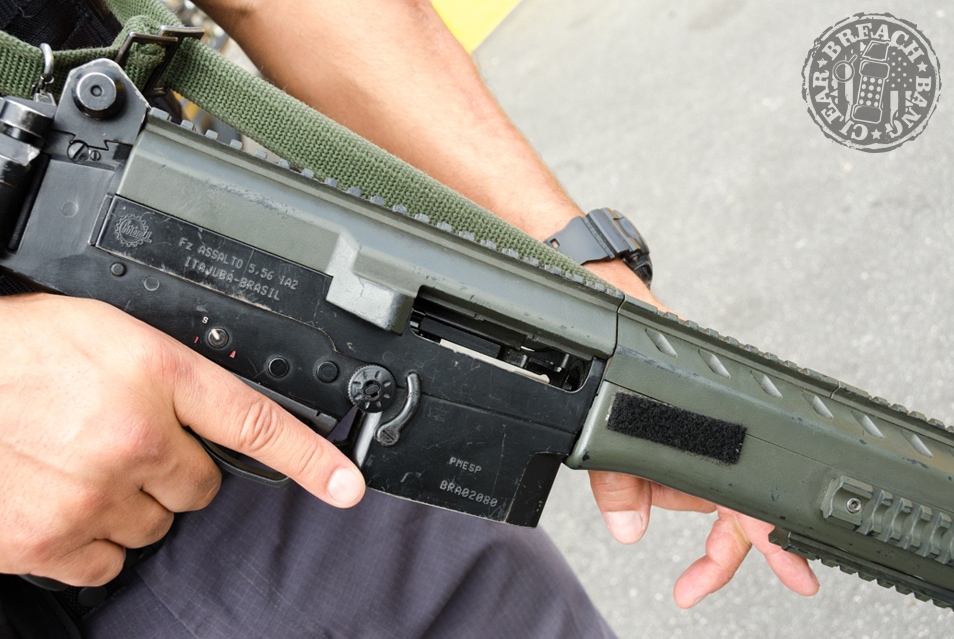 The first batch of 10,000 FN FALs for Brazil arrived in 1963. The following year a new shipment of another 10,000 FN Herstal rifles arrived. By the arrival of the third batch of six thousand, nationalization was begun by IMBEL in compliance with an agreement between Brazil and the Belgian manufacturer. In 1977, 100% of Brazil's FN FALs were produced domestically.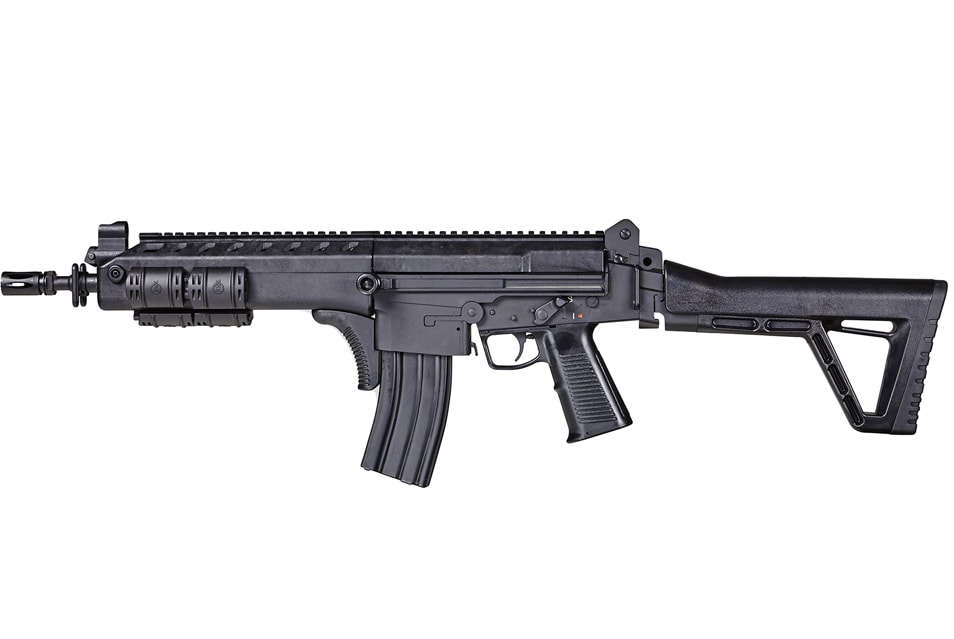 This experience allowed the country to develop a series of improvements to the rifle, generating advanced versions for the Brazilian police. Thus the 5.56mm MD-97L was born, the first rifle developed by IMBEL using the experiences, suggestions, and reports from units using the FN FAL and PARAFAL. This rifle was to meet new demands and reequip the Army once the FN FAL began to show its age and became unable to meet the needs of the Brazilian Army, which was in a constant process of modernizing tactics, doctrines, and equipment.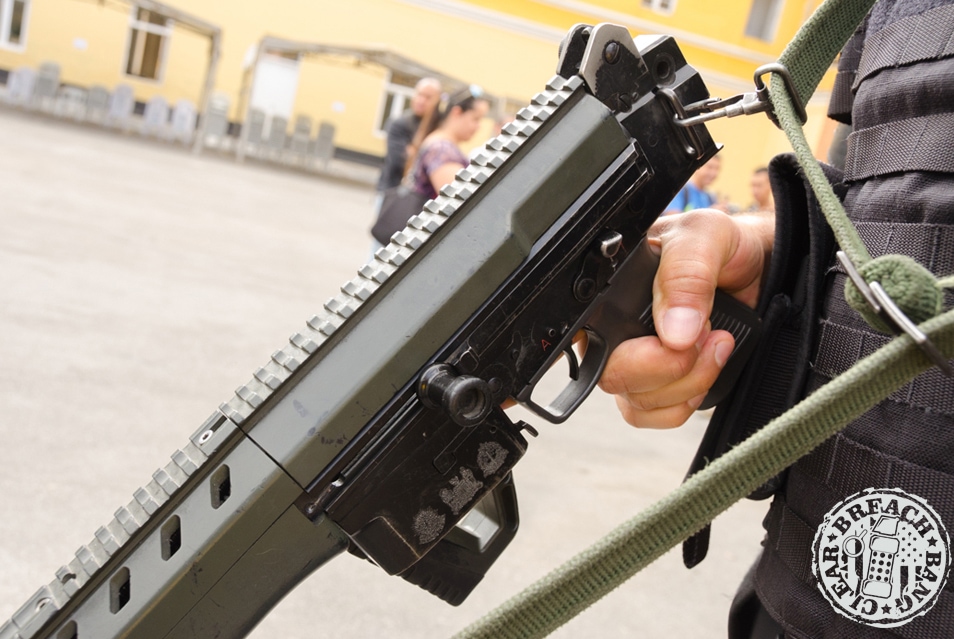 The MD-97L itself was evaluated by the Army, who stopped the tests once it determined that many improvements were possible. This eventually led to the creation of a new weapon.
The project, 100% national, would initially have three different models in the 5.56mm caliber: two select-fire versions, one with a long barrel and one short, plus a third semiautomatic short-barrelled carbine.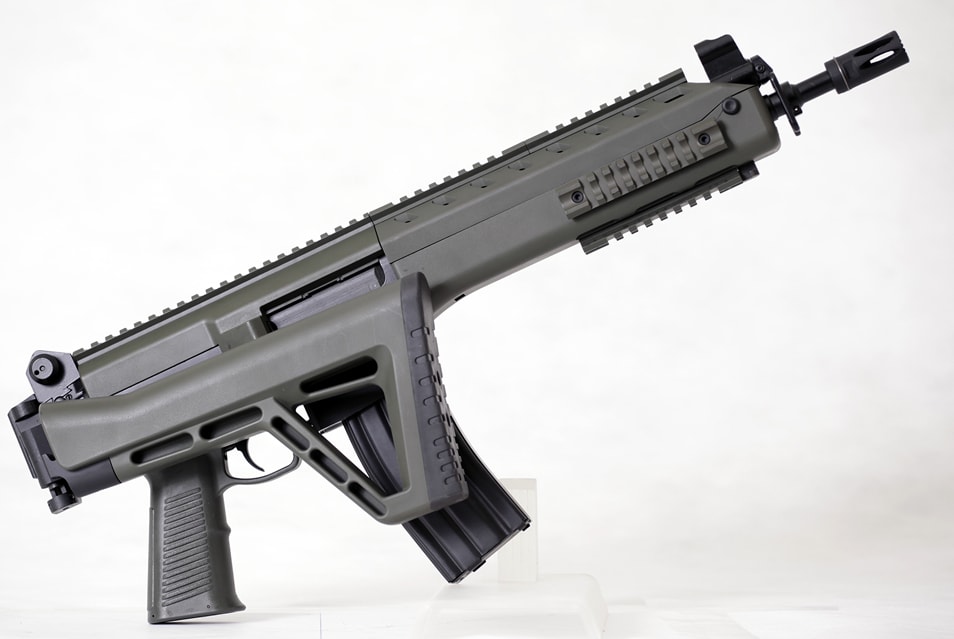 It was baptized the IA2. When it was presented to the Joint Chief of Staff of the Armed Forces, the staff decided to go with a version that would serve all three Brazilian Armed Forces. The long-barreled version was therefore excluded.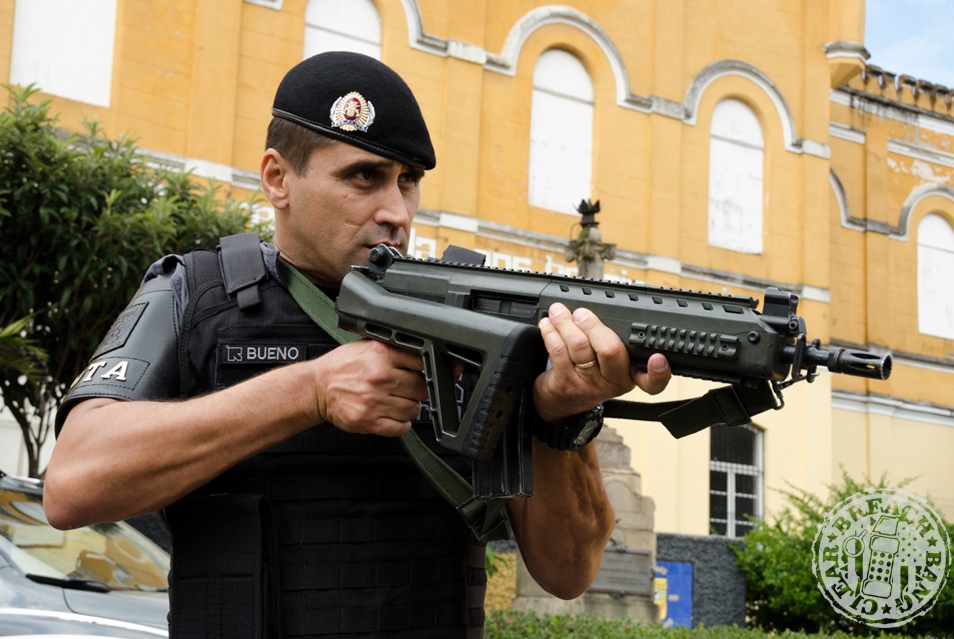 The receiver was made of aluminum. It was decided to use the rotating bolt and high-strength polymers on the stock, handguard and receiver box cover.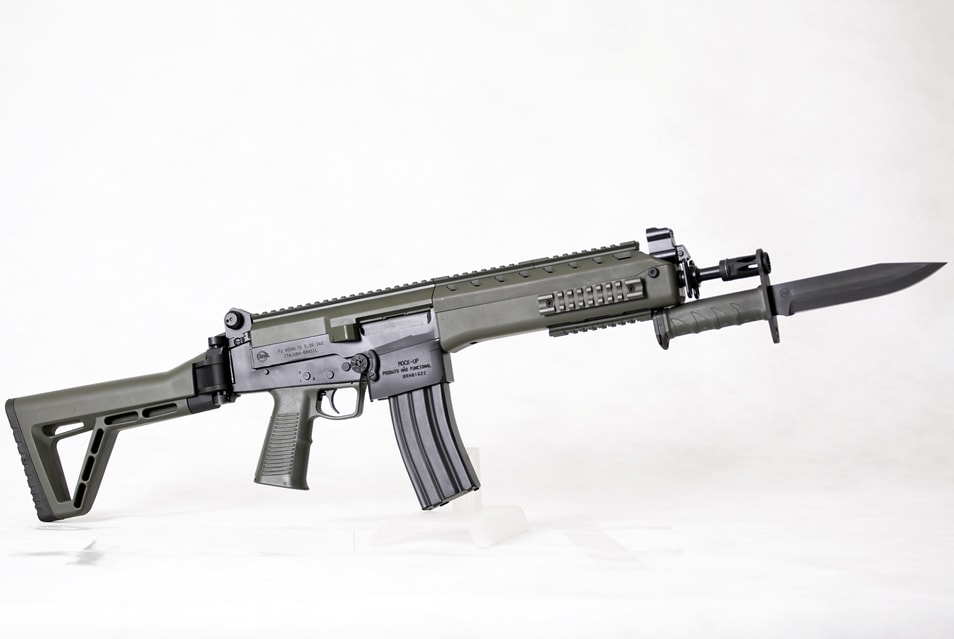 The bottom of the stock was a little wider, improving support on the shoulder. The pistol grip was redesigned with a wider angle, improving operator comfort by reducing hand strain, and a new support to the hand in front of the trigger guard was added, assisting with accuracy.
Attention was also given to the field maintenance process, allowing any problem or cleaning to be done faster and without the need for tools (other than the rifle's bayonet).
The end result was a lighter, stronger and more ergonomic rifle. A limitation of the FN FAL and PARAFAL was the absence of Picatinny rails to fix optics, laser sights, WMLs, grenade launchers, thermal vision and other accessories. This limitation was corrected in the IA2.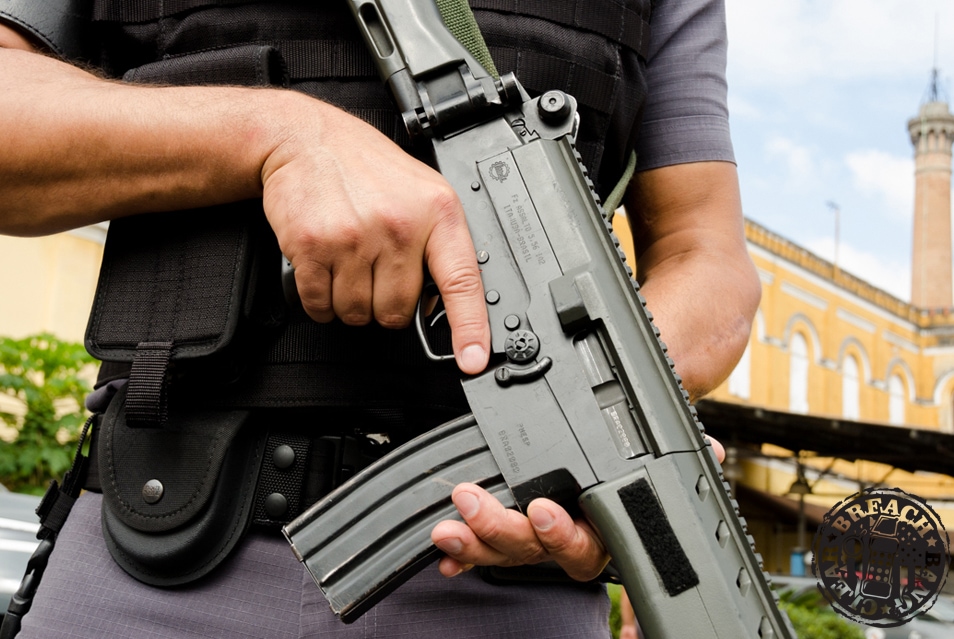 Itajubá Branch # 5, responsible for manufacturing the IA2, received new equipment and upgrades for the IA2 testing and certification process, such as a high-speed camera for viewing details of the rifle's operation.
Its testing campaign included low and high-temperature tests, sand, dust and water resistance, accuracy and safety. More than 100,000 shots were fired. The IA2 was certified on January 20, 2012, with the production of a pilot batch for the Army Assessment Center and some operational units.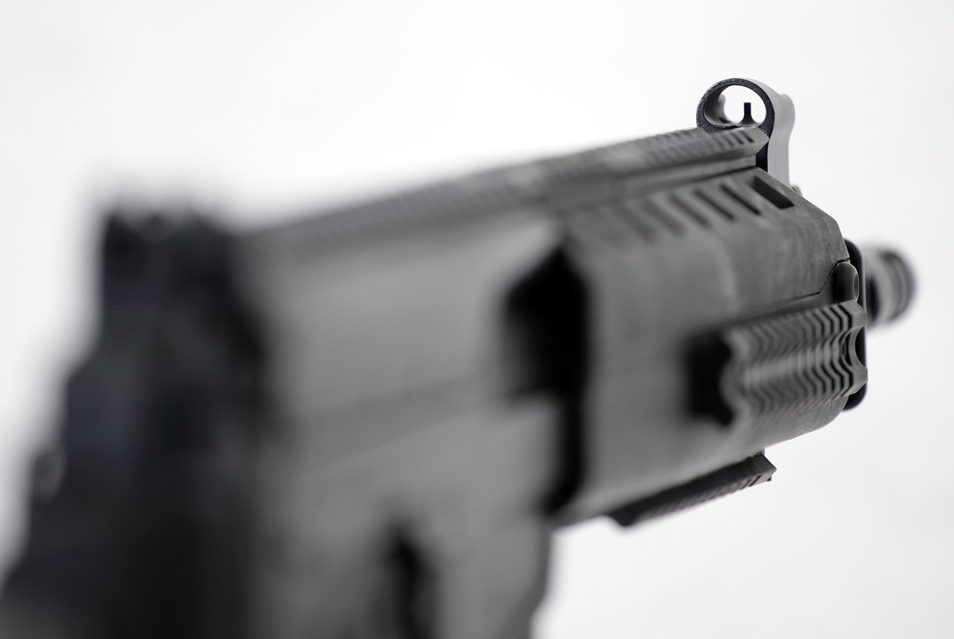 In addition to the Brazilian Army, several state police forces are already issued the IA2.
IMBEL IA2 Assault Rifle
Length with open stock: 85cm (33.46 inches)
Length with this rebound: 60cm (23.6 inches)
Weight without magazine and accessories: 3.380kg (7.45 pounds)
Steel magazine weight filled: 630g (1.38 pounds)
Aluminum magazine weight filled: 500g (1.10 pounds)
Magazine capacity (both): 30x 5.56mmx45 ammunition
Barrel length with flash suppressor: 35cm (13.7 inches)
Semiautomatic and automatic settings for the IA2 rifle, semiautomatic only for the IA2 carbine.
João Paulo Zeitoun Moralez
This article was brought to you today by MadDuoCo: find 'em on Instagram, @madduoco, on Facebook, /MadDuoCo/.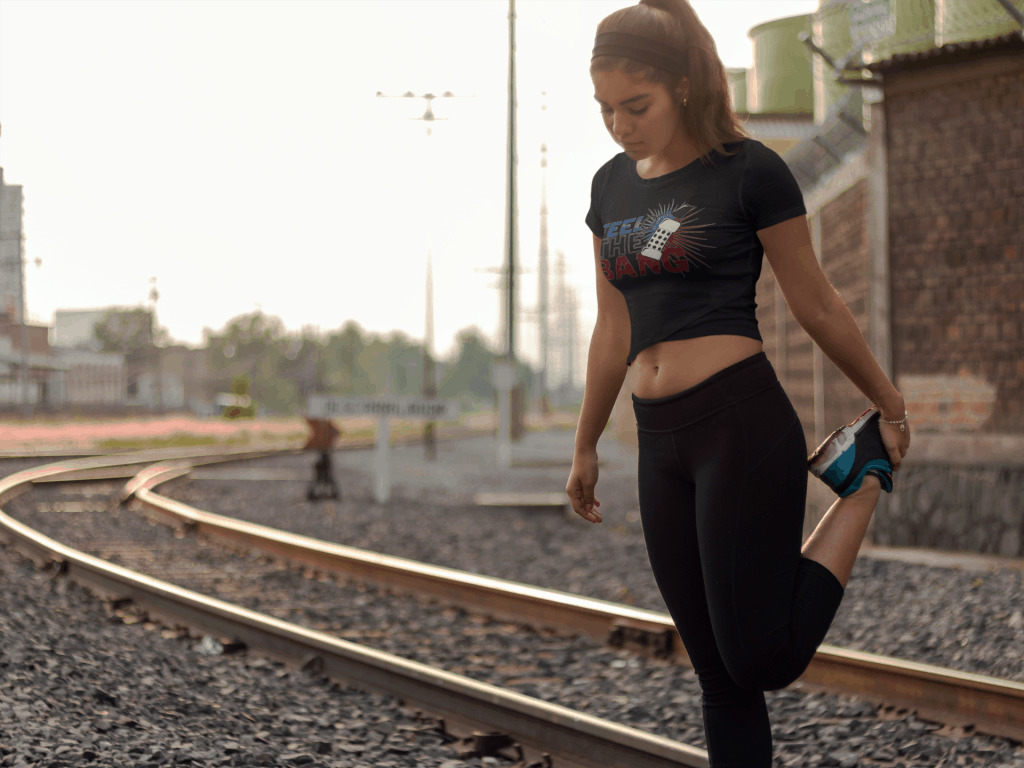 [arrow_feed id='49092′]
---
---
If you wish to share or repost, please so kind as to follow our terms and conditions.
Mad Duo, Breach-Bang& CLEAR!
Comms Plan
Primary: Subscribe to the Breach-Bang-Clear newsletter here; you can also support us on Patreon and find us on Pinterest.
Alternate: Join us on Facebook here or check us out on Instagram here.
Contingency: Exercise your inner perv with us on Tumblr here, follow us on Twitter here or connect on Google + here.
Emergency: Activate firefly, deploy green (or brown) star cluster, get your wank sock out of your ruck and stand by 'til we come get you.
T&C: All original material published by Breach-Bang-Clear is the copywritten property of Breach-Bang-Clear, Inc. If you wish to repost, republish, or otherwise share our content, feel free to reproduce an extract of up to 225 words and one complete, unaltered image, preceded by attribution crediting the source and author's name, to include a link to the Breach-Bang-Clear home page, with a link back to the full article on our website, BreachBangClear.com. You do not require our permission to do this. Please do not reproduce our content in its entirety without contacting us first. We do allow full syndication on a case by case basis (credited, and posted with a canonical link, as is common practice and in good form) but only when mutually agreed upon beforehand. If you wish to reproduce a complete article, please contact us for permission to publish first. 
About the Author:   João Paulo Zeitoun Moralez is a seasoned journalist, photographer, and editor from Brazil. His work has been seen in such magazines as ASAS magazine and Força Policial, as well as the UK's Flypast, and he recently published a book on the EMB-312 Tucano through Harpia Publishing. Moralez specializes in aviation, military, and security matters.