New Megiddo M-LOK covers by Black Sheep Warrior

Can you say, "rail cover" if it doesn't go on a rail? Just saying, 'covers' makes us think of headwear. Pedantry aside, these look pretty cool. Mad Duo
Grunts: Pedantry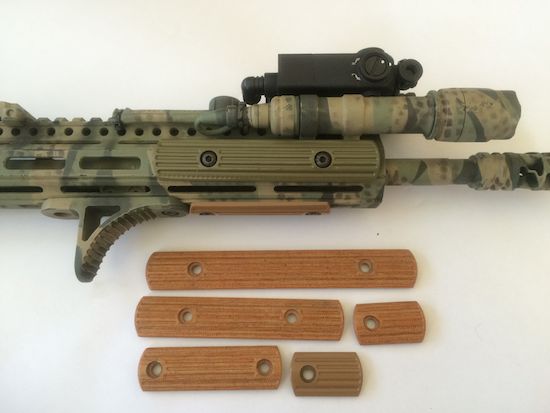 New Megiddo M-LOK covers by Black Sheep Warrior
The guys at Black Sheep Warrior have a new product that caught our attention, and we think it has the potential to be a big hit in the black rifle market. BSW is currently producing a new series of forearm covers for the popular Magpul M-LOK system, which are currently available for pre-order. Dubbed the Megiddo cover, these M-LOK compatible covers are made from high strength G-10, the same rugged material commonly found on knife grips. That's exactly where the idea came from, since BSW shooters are fans of G-10 grips on their folders.
As they searched for a tough, light and slip-resistant grip for an AR forearm, they noticed there were only a few options in the market for the M-LOK system. There are similar products on the market for Picatinny and Keymod systems, and while some have proven very popular many are bulky or expensive. Having closely monitored the M-LOK system since its release in the spring of 2014, Black Sheep Warrior wasn't surprised to see its growth in popularity. M-LOK has indeed gained serious traction since it's been on the market, with countless manufacturers already producing M-LOK parts and accessories (though as with all such things, it has its proponents and its detractors – in the industry, amongst end users and of course in the ranks of our own minions).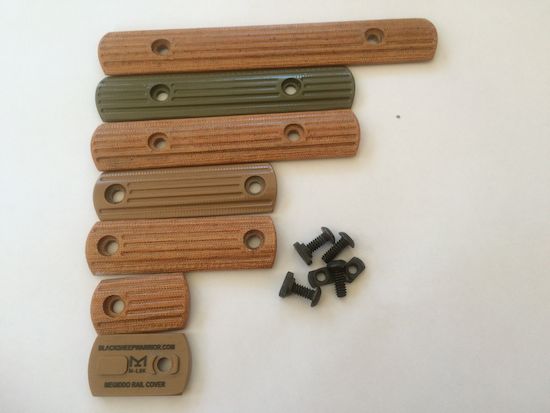 BSW wanted to create a cover that's as practical on the forearm as it is visually appealing appears to have done so with the Megiddo system.  Since G-10 also has great performance  in heat mitigation, it's a good alternative to polymer for use on metal hand guards. Noting that most current-production aftermarket forearms tend to intentionally be on the skinny side, BSW didn't want their product to add unnecessary bulk or weight to the forearm. Their choice of texture (long deep grooves running the length of the panel) provides enhanced traction over the smooth metal forearms.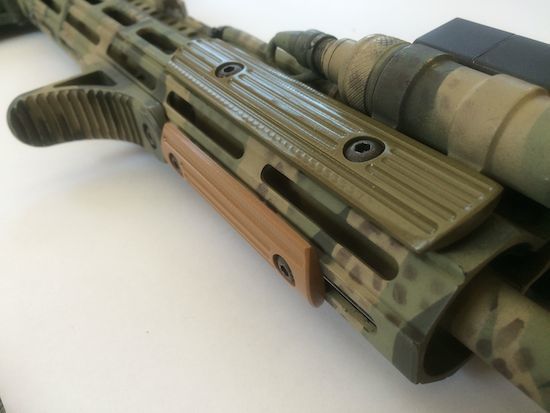 The Megiddo covers are being offered in a variety of lengths and popular colors: black, OD-green, coyote, natural brown, camo (green/black), urban camo (gray/black) as well as non-standard patterns (hot pink and neon green). They're also open to doing alternative colors based on customer feedback. 
BSW will be initially offering them in four sizes, which are measured in M-LOK slots.
1 Slot approximately 1.5"
2 Slot approximately 3 1/8"
3 Slot approximately 4 1/2"
4 Slot approximately 6 1/8"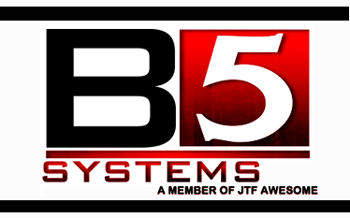 The company says their design has room to grow, so in the future you might see different variations or textures.  Since the Megiddo covers are CNC machined, this will be easy to accomplish as end-users provide feedback and input. Set for delivery in only a few weeks, expect to see these covers popping up around mid to late March.We've been experimenting with some pre-production units and are impressed with the grip's ergonomics.
You can still place a pre-order here, and be first in line to receive the first production run of covers. These slim, unobtrusive covers can also be modified to fit other forearms. For the crafty shooter, a few seconds with a flat file will reshape the M-LOK lugs on the backside to allow the Megiddo cover to fit Keymod or slotted forearms. Simply use Magpul style hardware to attach afterwards (be advised, this is a permanent modification should you choose to adapt the panel).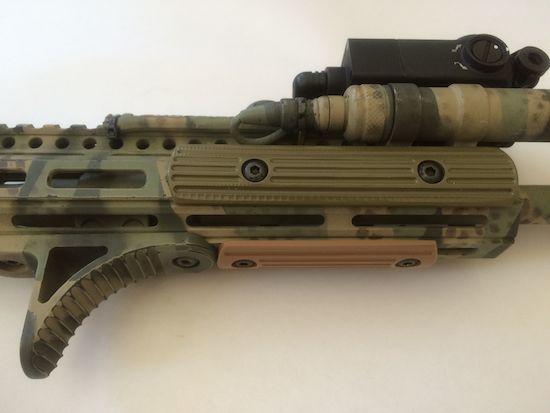 A couple of our minions are going to run these on our blasters for the next few months; we'll ask them to write a more comprehensive review (perhaps we can run it around the same time as a review of the RailScales, whose products fill the same niche as the Megiddo and are currently being reviewed by at least one of our other minions). Anyway, these have definitely impressed us so far. You can find the new Megiddo covers here, and learn more about BSW on their website. 
Mad Duo, Breach-Bang& CLEAR!
Comms Plan
Primary: Subscribe to our newsletter here or get the RSS feed.
Alternate: Join us on Facebook here or check us out on Instagram here.
Contingency: Exercise your inner perv with us on Tumblr here, follow us on Twitter here or connect on Google + here.
Emergency: Activate firefly, deploy green (or brown) star cluster, get your wank sock out of your ruck and stand by 'til we come get you.