New Helmet Upgrades from Spartan Village

We're pretty sure these guys are named after those Greek warrior archetypes who threw defective babies off cliffs and made their toddlers wrestle werewolves. This i s probably not a bad idea given all the Spartan memes connected to the Second Amendment and 'Merica. Check out their new helmet upgrades. Mad Duo
Spartan Village is a small company founded three years ago by several US army soldiers from the US SOF community. Today they let us check out their latest products at SHOT SHOW 2015; helmet upgrades. Faced with limited helmet cover options for the Crye Airframe commonly used by our best commandos, they decided to make their own. The cover attaches to the Airframe style helmet with Velcro strapping, which is faced with male hook to grip your helmet pads. It uses two-way stretch mesh and Cordura nylon at the stress points.
This new helmet cover looks pretty damn sharp.
The back of the helmet is covered in a large area of hook Velcro for using counter weights, pouches, strobe attachment or NODS battery packs. This Velcro is sewn in 1" increments to allow their series of accessories to more securely attach (more on that in a minute). Topside, you'll find loop velcro sized for the popular S&S Precision V-lite. The helmet cover is made from 100% mil spec, low-IR signature materials right here in the United States. Of the few helmet cover options offered for the Airframe, this might just be the most well thought out.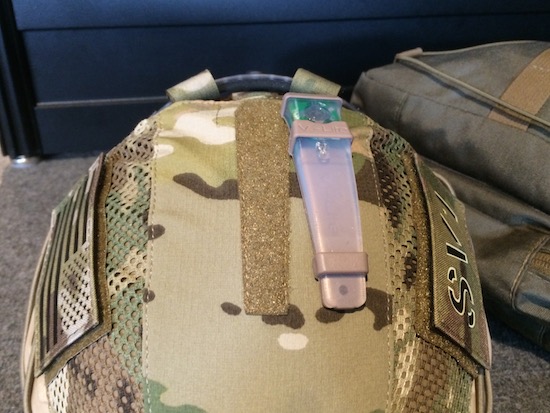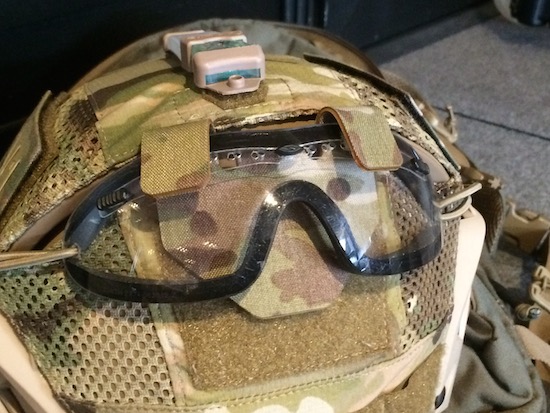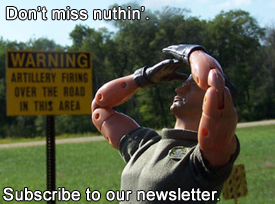 The next product they're adding to the helmet line is the Boogie Bracket. Constructed of kydex with a bonded MultiCam Cordura fabric face, the Boogie Bracket is a protective shell for your Smith Optics Boogie googles. These low profile googles have become extremely popular for airborne, helicopter and other operations. Many shooters keep them stowed on their helmet when not in use. This presents the issue of damaging or losing your goggles. The Boogie Bracket attaches to their helmet cover with Velcro and a folded tab of kydex, slipping inside a sewn-in loop for this purpose. The tab and pocket makes it hard to tear off the helmet, should it be snagged or bumped.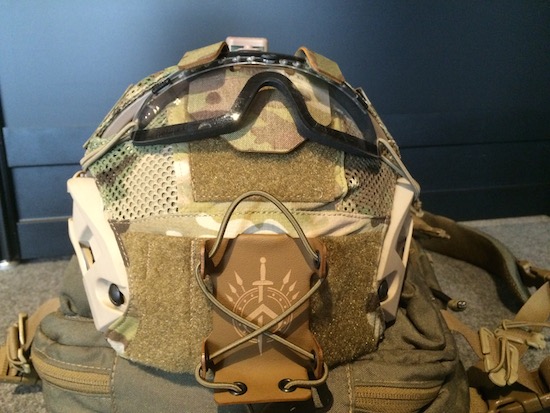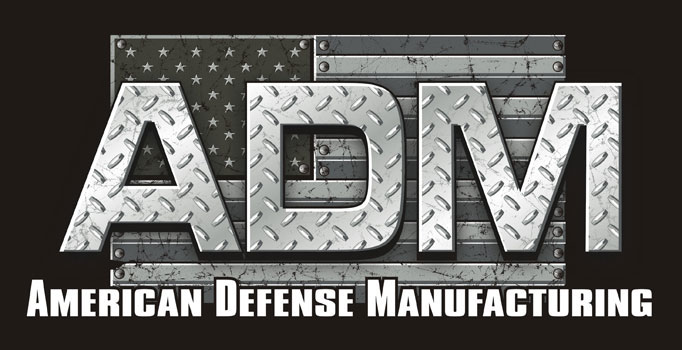 Yet another cool item from Spartan Village is the new MS-2000 Strobe Carrier. This kydex carrier attaches with the same system as the Boogie Bracket, using a tab and Velcro. The MS-2000 is one of the most commonly issued strobes in the military but unfortunately there are limited ways to mount it to your helmet. The carrier solves this, using a wrap around design and adjustable shock cord to retain the strobe.
Spartan Village has some really cool ideas for gear, and I'm glad to see that they are growing their product line. We obviously love to check out American made, veteran owned companies that produce good gear. Spartan Village falls into this category! Check them out here at their website, products will be available soon.
Comms Plan
Primary: Subscribe to our newsletter here or get the RSS feed.
Alternate: Join us on Facebook here or check us out on Instagram here.
Contingency: Exercise your inner perv with us on Tumblr here, follow us on Twitter here or connect on Google + here.
Emergency: Activate firefly, deploy green (or brown) star cluster, get your wank sock out of your ruck and stand by 'til we come get you.
Mad Duo, Breach-Bang & CLEAR!