First off, a quick update on our deployment schedule; we'll be attending Modern Day Marine at Quantico at the end of the month, then it's off to either Spin Boldak or Camp Leatherneck…depends on the guys we're mailing ourselves to. After that a short trip to Baghdad, then back home to drink beer with some of the boys from American Snipers and a weekend of embarrassing adulation as the Tac Girls fawn over us while we interview them. We'll keep you up to speed on our travels (mostly on Facebook, because by and large we're lazy and that's easier than putting in on here; plus, Slim rarely types with more than one hand if he's on the computer).
So, I spent Friday and Saturday at New Breed of Warrior, at the Virginia Beach Convention Center. Good times, though I was by myself. Once again Slim woke up with some kind f non-specific vaginitis (possibly liquor related, though I personally suspect his weak-assed behavior may be the result of gonosyphiherpeles). Anyway, GSS puts on a pretty good show. I knew before I went that NBOW was going to be doing some fundraising work for the guys we lost on August 6th, but I didn't have any idea just how much effort they were putting into it, or how involved the Navy League was. You know as well as I do that some companies make a big noise about 'support-the-troops' stuff for the marketing value and then make little more than a desultory effort to actually raise any money (or they donate a pittance of the "proceeds" and keep the rest).
This was decidedly not the case at NBOW and I was impressed. Plus all of the girls we met from GSS were hawt and smart and pretty much in love with me, which is always a plus. As an example of how GSS was really behind things, all the money from the fees vendors paid to attend – all of it – was donated. That's a hundred thousand dollars right, as the say where I'm from, "from the giddyup". That doesn't begin to touch all the money they'll be raising from the NBOW raffles and the support they gave other charities and military-related scholarships. Good stuff says I.
There were a lot of people there from a lot of different companies, some big, some small, along with assorted Sailors, Marines and Coasties from various units and commands. Though it was probably a pretty cool experience for the raving legions of dependent children to climb around on the boats of Riverine Squadron One and Three, or those of the Coasties, or the up-armored humvee, it did get a little old hearing that damn oogah horn off the boat and the various horn honking on Saturday afternoon. Emily Whittaker of GSS was bound and determined to make the second day as much a family friendly event as it was a good business opportunity for the vendors (which, surprisingly, she appears to have pulled off).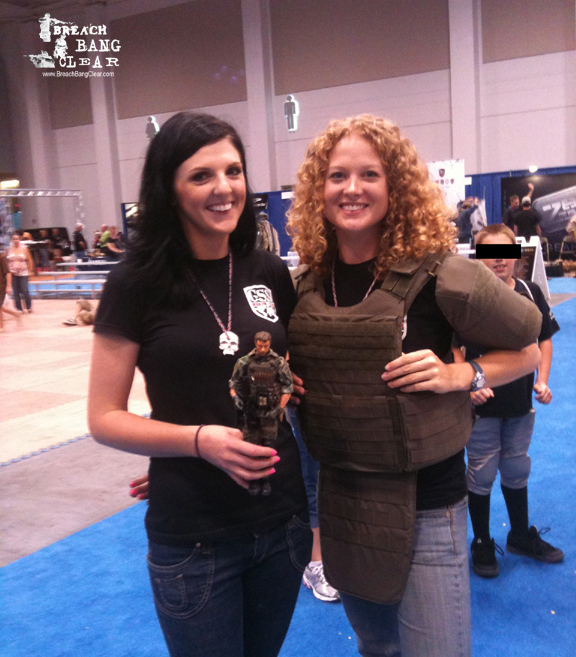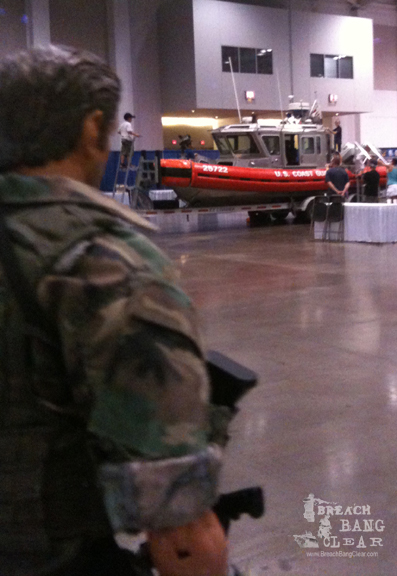 We had a pretty good time. Our handlers got to talk to literally dozens of squared away people in the industry, guys like Drew from S & S Precision, Dave from 782 Gear, Matt from American Snipers (who isn't nearly as grumpy as he looks) and Greg from Medford Knives. I personally got to talk tactics with some sailors from a couple of fairly specialized units (who, it must be said, must spend a fortune on hair product) as well as Jason Falla from Redback One (speaking of which, there's an Aussie with hair almost as good as mine). We'll be talking about some of their gear in the coming days, some of which you're going to think is really cool (Greg's breaching tool, Drew's weapon catch and Dave's deployment bags and grid lids, among other things).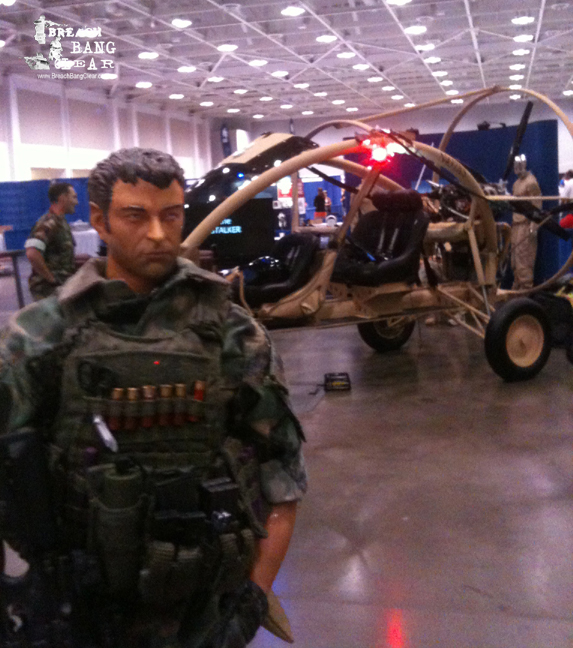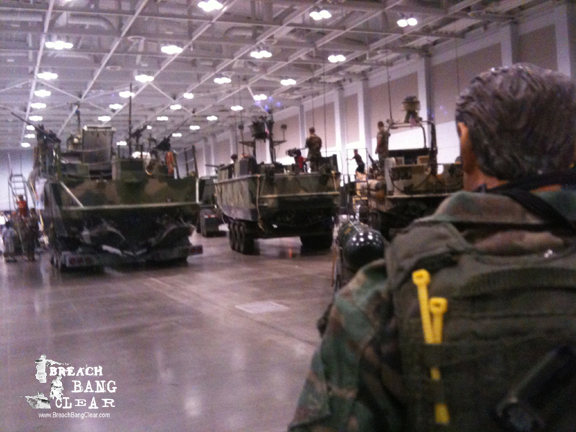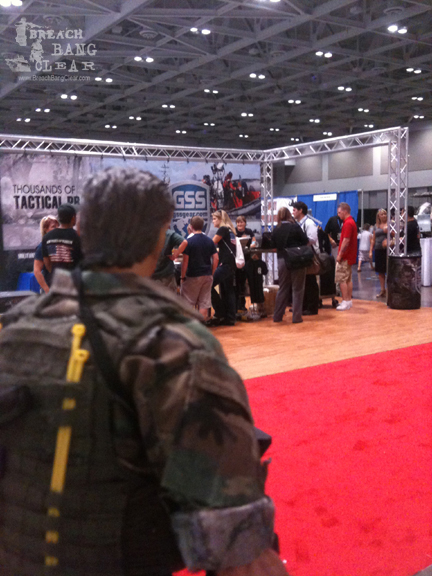 Anyway, it was cool and I wanted to thank Emily and her staff for showing me around when my handlers got distracted. If you want to read up on some of the products and vendors featured at NBOW, head over to Soldier Systems. Eric was there both days posting live updates from the floor show and I got to hang out with him and his lovely wife over some seafood at George's after (I was working with him on the Mad Duo's own version of his patented secret squirrel Whiskey 5 project, but that'll be news for another post).
That's it for now. I'm grabbing some chow at a Greek place called Ammo's on the beach. NOM NOM NOM. Then it's off to see what I can recce on the topic of single dancing moms and dollar bills.
Swingin' Dick Clear!