BeeBee556 is the callsign of Andrea Shaw, an accomplished female Twitch streamer, self-professed nerdy girl, enthusiastic gamer — and part of our tribe. 
---

BeeBee556 ON INSTAGRAM





BeeBee556 ON TWITCH





ON FACEBOOK





ON YOUTUBE



Who is BeeBee556?
Follow her on social or throw down with her in an online match and find out! You may find her to be an effulgent quaintrelle whose gun handling skills are as good out of game as they are therein.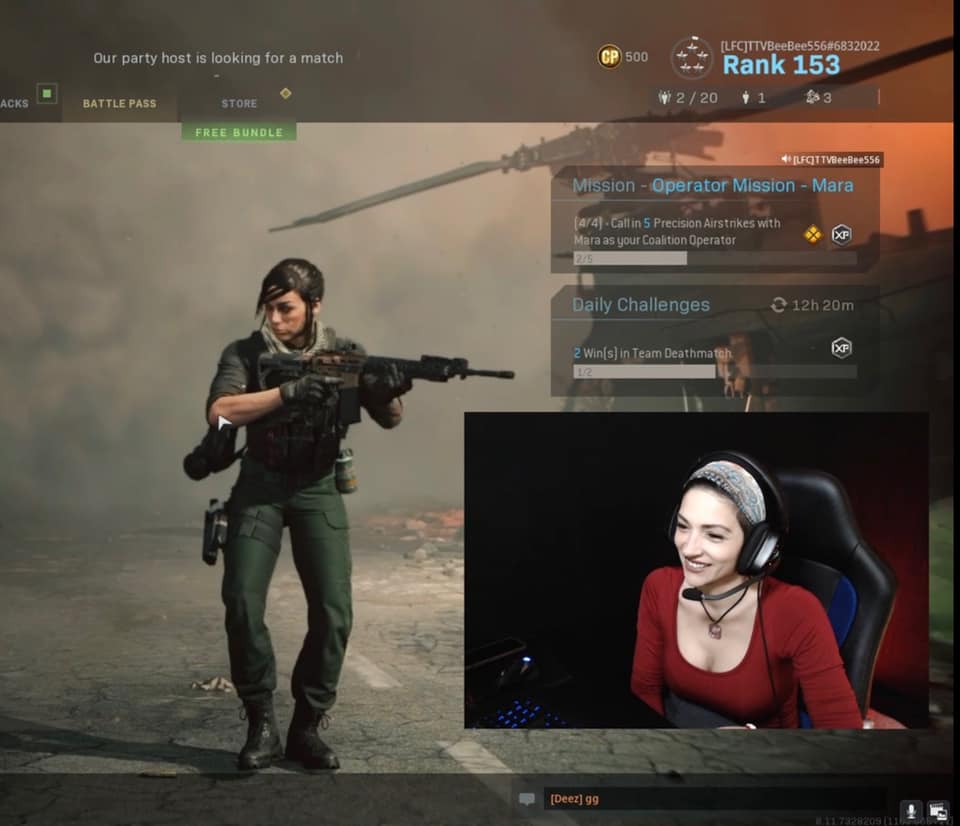 Grunts: effulgent. Oh…wait….that was a twofer.
Grunts: quaintrelle.