NEED TO KNOW: Week of 14 November

NEED TO KNOW: Week Of 14 November  (NSFW/Graphic Imagery)
from the Grey Cell Information Network: World events marginalized this week by mainstream media.
David Reeder
—•Meanwhile in Mexico: Violence at an All-Time High
•Time Running Out for Venezuela
—•China and Philippines Get Chummy Over Scarborough Shoals
•Tensions In Kashmir Worst in Over a Decade
---
Warning: NSFW, Potentially Disturbing Imagery Below
Meanwhile in Mexico: Violence at an All-Time High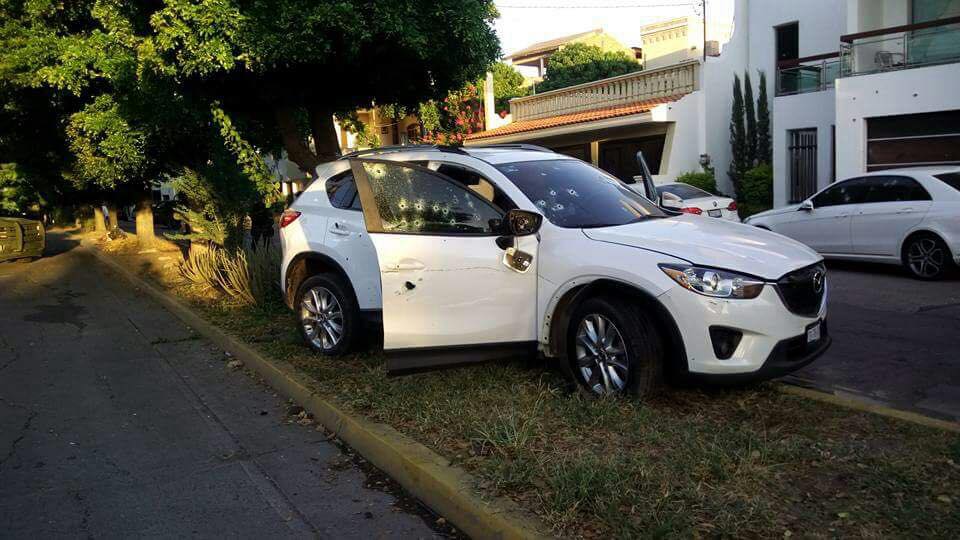 Mexico, the not-quite-failed-state on the United States' southern border, continues to suffer increasing levels of cartel-related violence. Incidents include the downing of a government helicopter over Tierra Caliente, record numbers of homicides and assassinations, and a spike in ambushes and attacks on security forces and law enforcement. In Sinaloa State, officials are preparing for even greater bloodshed after a recent military operation left the leader of a cartel "enforcer" organization dead.
Among the six thousand + recorded or acknowledged homicides in the last three months was the public assassination of Federal Judge Antonio Vincente Burmudez Zacharias. Zacharias, a judge of the Fifth District Court of Appeals and Civil Judgements, was involved in the trial of "El Chapo" Guzman. He also presided over the arraignments and internments of several other high profile cartel members, including "El Cuini" Valencia of the Cartel Jalisco Nueva Generation and Gilardo Astudillo of the Los Guerreros Unidos. Zacharias previously served in the Cateos, Arraigos, y Intervencion de Comunicaciones (the wiretap and search processes of cases tied to drug trafficking). He was shot in the back of the neck from close direct contact range while jogging near his home.
https://www.youtube.com/watch?v=O2y4H-EBoIQ
The number of reported homicides per month has exceeded 2,000 per month for the last three months, a trend expected to continue through October and November. That number has increased incrementally all year, reaching its current total of 2,187 homicides in September. This number does not include the scores to hundreds of rarely solved disappearances throughout the country. Much of the violence stems from ongoing internecine cartel warfare and is widespread, though currently worst in SouthWest Mexico (including Michoacan and the former "resort city" of Acapulco, now widely acknowledged to be one of the most violent cities in the world). The cities of Ciudad Juarez and Tijuana, both of which border the United States, have seen record numbers of murders.
https://www.youtube.com/watch?v=j4tmlv-PM_s
Tension in Sinaloa remain high. Officials there acknowledge they are preparing for cartel reprisals after a recent gun battle between Mexican Marines and cartel gunmen in Culiacán left three members of Los Antrax dead (Antrax is a sicario organization serving the Sinaloa cartel). The most notable victim of the operation was El Gato Negro, leader of Los Antrax.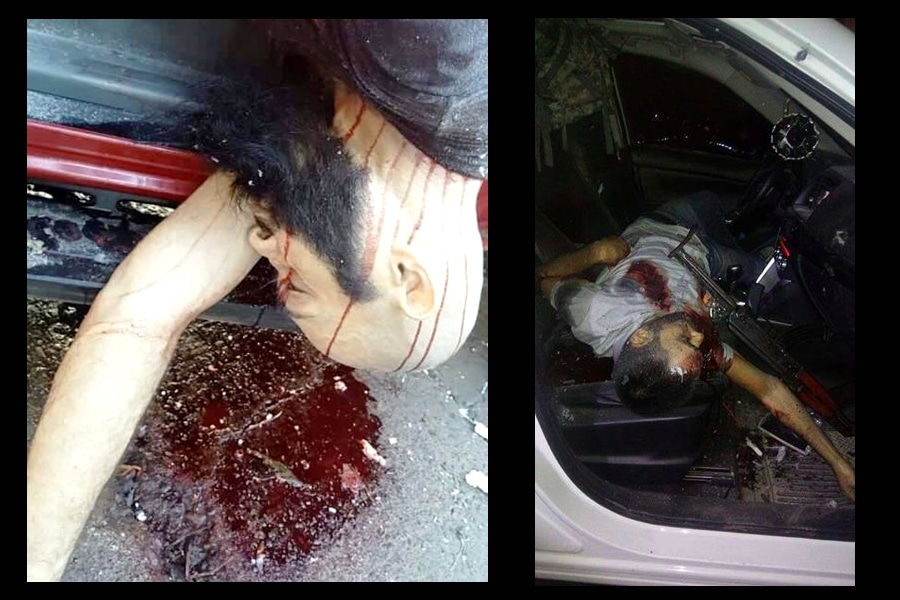 The expected backlash is by no means unprecedented. Less than two months ago, cartel reprisals for a similar operation left five soldiers dead and ten wounded; before that, sicarios descended upon the military funeral of a Mexican Marine who'd been killed in action during an anti-cartel operation and killed or wounded numerous gathered friends and family members.
Los Antrax is believed to have been founded in 2008 by Rodrigo Arechiga "El Chino Antrax" Gamboa after the Sinaloa and Los Beltran Levya cartels separated.
Meanwhile, localized criminal activity and violence in every major corridor along the border is also reportedly at an all-time high, thought to be a result of uncertainty in cartel leadership over how the recent US election will affect their ability to operate trans-nationally.
Other news from Mexico:
One the men who murdered DEA agent Enrique "Kiki" Camarena was recently released from a Mexican prison after three decades of imprisonment. Francisco Javier Tejeda Jaramillo was convicted of participating in the abduction, torture, and death of Camarena in February, 1985. Camarena, a former Marine, was working an undercover investigation of the Guadalajara Cartel at the time of his death.
The number of Mexican nationals crossing the border continues to decrease, but numbers of those from Guatemala, El Salvador and Honduras are increasing exponentially (they also comprise 97% of all illegal aliens deported by Mexico itself). The number of Cubans has almost doubled.
See also:

http://www.elblogdelnarco.com/2016/10/mas-fotos-de-el-sargento-phoenix-o-el-talib%C3%A1n-mando-de-los-antrax.html

http://www.dailymail.co.uk/news/article-3226232/Narcos-Instagram-war-guns-girls-big-cats-big-piles-cash-El-Chapo-s-sons-spark-social-media-battles-Mexican-cartel-members-showing-sickening-wealth.html

http://www.borderlandbeat.com/2016/10/at-least-12-ambushes-against-police-in.html

http://www.pewresearch.org/fact-tank/2016/02/11/mexico-and-immigration-to-us/

Tensions In Kashmir Worst in Over a Decade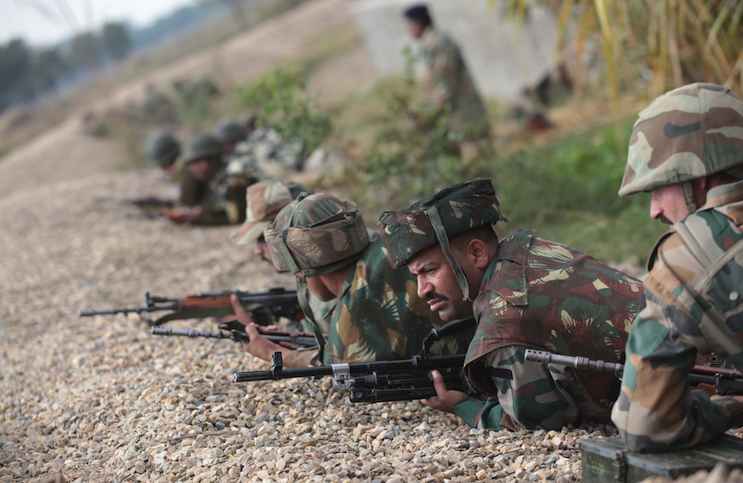 Just a couple of days ago an official of the Pakistan navy claimed to have driven an Indian submarine from Pakistani territorial waters. India has fifteen active submarines of four classes with the newest, the INS Arihant (S73), just a few months old. The Pɑkistan Bahri'a (Pakistan Navy), which has been conducing joint patrols with the Chinese navy and participated in NATO CTFs has numerous frigates, corvettes, fast attack craft and missile boats. They did not indicate what vessels were involved. India denies the event occured.
This is the latest in a series of confrontations between the two countries that began earlier this year. In July Indian soldiers killed a Kashmiri in Indian-administered Kashmir, resulting in protests, increased security activity and at least 80 dead. In September, 18 Indian soldiers were killed at an army outpost in an attack blamed on Pakistani militants. Last week a de facto artillery duel killed several civilians in the Pakistani-administered Battal sector, after which a member of Indian security forces was killed in the Jammu sector of the Indian-administered side. Most recently the Pakistanis have advised they shot down an Indian UAV near Aagahi Post in the Rakhchakri sector.
The two nations (both of which are nuclear-armed) have fought three wars and numerous other actions over the Kashmir region.
Both countries have now expelled the other's diplomats.
See also:

http://www.dawn.com/news/1297341/indian-quadcopter-shot-down-by-pakistani-forces-near-loc-ispr

http://www.aljazeera.com/news/2016/11/deadly-cross-border-firings-india-pakistan-border-161109155002126.html
Time is Running Out for Venezuela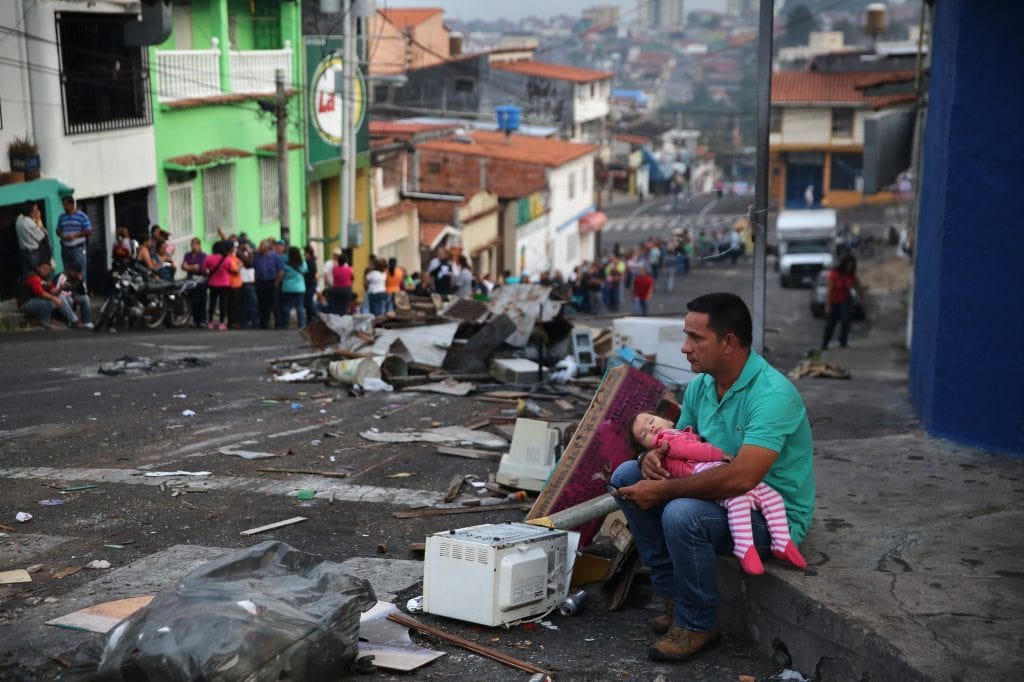 Venezuelans were doing very little celebrating during the final week of October. Oil production, normally the source of half the country's income, is now so low they have actually begun importing oil from their avowed traditional enemy, the United States. Food rationing continues and inflation continues to climb, but the huge street protests dominating recent news have largely subsided, albeit temporarily. In a sign of good faith, opposition leaders suspended a planned presidential palace march in hopes of negotiating the voluntary removal of President Nicolas Maduro from office. Opposition leaders announced they would give the government until 11 November to meet their demands before quitting talks and returning to street tactics if their demands were ignored; that date has come and gone, and tensions are ratcheting up.
The opposition has accused Maduro of creating a dictatorship by blocking a popular recall referendum on his rule and of illegally overriding the legislature, which was democratically elected and overwhelmingly represented by the current opposition parties. During a national telecast on 3 November, Maduro criticized the opposition's timetable and urged patience.
"They are creating false expectations," the de facto dictator said. "Nobody should leave the table, nor set an ultimatum."
The principal demand is that the government must revive the recall referendum or set a date for new presidential elections a year early, in the first quarter of 2017. Accompanying this demand is one for the release from prison of 100 opposition activists, the appointment of a new National Electoral Council, and the overturning of Supreme Court rulings invalidating the opposition-controlled National Assembly.
It is evident that Maduro is desperate to perpetuate the socialist system established by his predecessor Hugo Chavez. He continues to blame the collapse of Venezuela's economy on the United States, not failed economic policy, corruption, or socialist ideals
Extremists among the opposition refuse to negotiate with Maduro and seek only his ouster. Constitutionally, the government must allow the recall referendum, release dozens of jailed opposition activists and respect Congressional decisions. However, the Venezuelan Supreme Court has shown party loyalty (and perhaps a sense of self-preservation) to Maduro and not necessarily the law. The deep-seated mistrust between the opposition and ruling party is unlikely to be resolved via mediated dialogue.
The constitutional crisis has momentarily paused, but is likely an opportunity for both sides to strategize and refit. Maduro's recent maneuvering has split the opposition and his move to include the Vatican as an intermediary has bought him some time. The Vatican is seeking peace and reconciliation, but every indication is that Maduro intends to remain in power by whatever means are necessary. It remains clear that Maduro has no intention of meeting the demands of the opposition; thus the opposition will almost certainly return to street demonstrations, likely more aggressively than before. Expect more violence and an increase in violence and forceful suppression tactics. Venezuela's point of no return is coming up fast.
Some other news from Venezuela—
 Two of Cilia Flores' nephews were just found guilty of drug and conspiracy charges in the United States. Franqui Francisco Flores de Freita and Efraín Antonio Campo Flores were convicted by a federal jury in Manhattan of conspiring to import cocaine into the US. Their goal was to raise large amounts of cash to keep Nicolás Maduro and their family in power.
 President Nicolás Maduro has awarded the so-called 'Hugo Chávez' award to Russian leader Vladimir Putin, describing him as a 'Fighter for Peace'. Putin will receive a small Chávez statue for his man-cave.
See also:

http://www.nytimes.com/2016/09/21/world/americas/venezuela-oil-economy.html

http://www.theatlantic.com/international/archive/2016/10/venezuela-maduro-chavez-protest-caracas/505874/

http://www.pewresearch.org/fact-tank/2016/08/04/venezuelan-asylum-applications-to-u-s-soar-in-2016/

http://www.newyorker.com/magazine/2016/11/14/venezuela-a-failing-state
Pacific Pivot: China and the Philippines Get Chummy over the Scarborough Shoals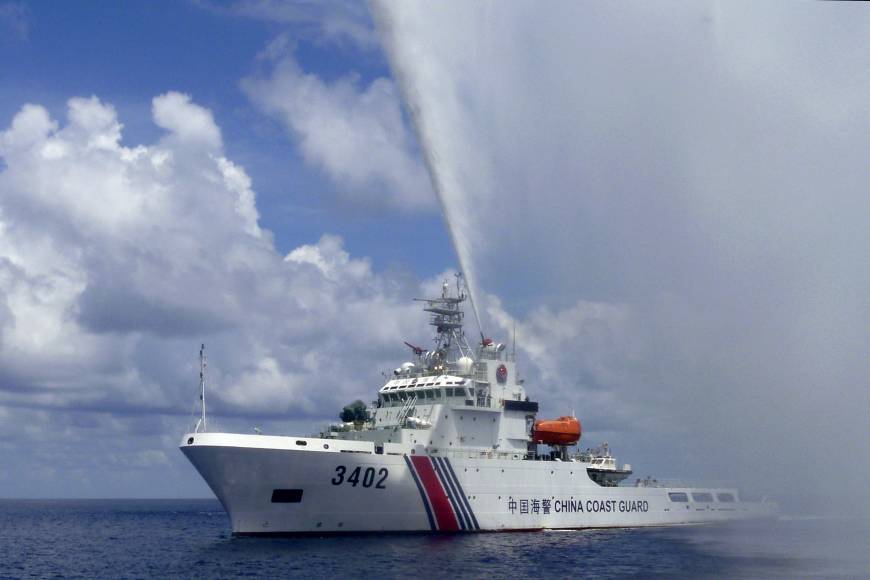 China granted Philippine fishing boats access to the disputed Scarborough Shoal (Huangyan Dao, or Democracy Reef) this month. The Chinese Foreign Ministry announced that the Chinese Coast Guard was allowing Philippine national fishermen access to the area. However, it was careful to reiterate that this did not constitute any change in sovereignty:
"The Chinese side has been exercising normal jurisdiction over Huangyan Island. There has been no change in the relevant situation nor will it change. At present, with the visit of President Duterte as a landmark, there has been comprehensive improvement in China-Philippines relations. Under such a situation and with regard to a matter of concern of President Duterte, the Chinese side made a proper arrangement out of consideration for friendly relations between China and the Philippines."
While this is incontrovertibly a change in Chinese policy, the Chinese cannot admit as much. The softening of access to the area demonstrates a reward for Philippine President Duterte's recent performances. While the Philippine leader has shown his loyalty and must be rewarded, it is still problematic for Chinese foreign policy. China cannot afford to set a precedent of compromise on sovereignty issues. President Xi Jinping's recent push for orthodoxy, discipline, and the rooting out of corruption cannot easily withstand a perception of compromise on Chinese jurisdiction in any respect, even with the recently converted Philippine faithful.
Instead, China is treating the friendly "proper arrangement" as a privilege of their jurisdiction, granted to the Philippines for accepting Chinese sovereignty. Of course, true to form, Philippine President Duterte spun the story as a victory (for Filipino fishermen unable to catch regional fish for four years, it certainly is). Ultimately, Chinese Coast Guard ships continue to patrol and control the Shoal. The fishermen are now visitors in waters previously owned by their predecessors.
Some other news from China—
Chinese government-controlled media outlets often criticize the Russian involvement in Syria as "too moderate." It is in that light the Chinese Director of the Office for International Military Cooperation, Guan Youfei, visited Damascus recently to speak to the Syrian Defense Minister on behalf of China's Central Military Commission. After the meeting, China announced that the Chinese would provide humanitarian and possibly military aid to Syria and the Syrian army. This is not a huge surprise, given persistent rumor that Chinese "military advisors" have been operating and observing in Syria for some time. Guan also met with an unidentified Russian general during his visit.
Air and water pollution have reached all-time high levels, something the Chinese government fears could lead to civil unrest and violence. Problem areas range from Mongolia to the Yangtze river. The Chinese Ministry of Environmental Protection has admitted 20% or more of the water in Yangtze feeder-rivers is unfit for human consumption, and tens of thousands of tons of raw sewage is being dumped into Chinese rivers every day.
See also:

http://www.pewglobal.org/2016/10/05/chinese-public-sees-more-powerful-role-in-world-names-u-s-as-top-threat/

https://southfront.org/the-flashpoint-that-will-ignite-the-south-china-sea-scarborough-shoal/

https://nosi.org/2016/05/01/chinese-scarborough-shoal-base-would-threaten-manila/
There's more going on in the world than the election of POTUS-to-be Trump and the fight for Mosul.
Today's article was brought to you by SureFire LLC. Feel free to show them some love why don'tcha. They're online here, you can subscribe to them on YouTube here.
---
---
Mad Duo, Breach-Bang& CLEAR!
Comms Plan
Primary: Subscribe to our newsletter here, get the RSS feed and support us on Patreon right here.
Alternate: Join us on Facebook here or check us out on Instagram here.
Contingency: Exercise your inner perv with us on Tumblr here, follow us on Twitter here or connect on Google + here.
Emergency: Activate firefly, deploy green (or brown) star cluster, get your wank sock out of your ruck and stand by 'til we come get you.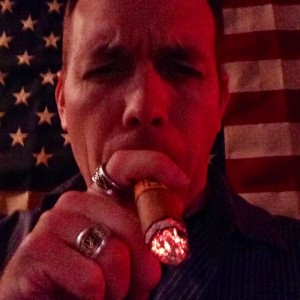 About the Author: It might not be too surprising that David Reeder, who never met a $50 word he didn't like, one of the "leaders" of the pedagogic and frequently obstreperous Breach Bang Clear team — insomuch as they have a leader (the terms orchestra conductor and rodeo clown are equally apropos). A former POG who tastes like chicken, Reeder cannot play the harmonica. He founded Breach-Bang-Clear quite accidentally at his young son's behest several years ago. He is the Mad Duo's Chief Wretched Flunky and Breach-Bang-Clear's HMFIC. A LEO for many years and former AF Security Forces SNCO, he was an O/C at the National Homeland Security Training Center for many years and a longtime MOUT instructor at the Bold Lighting UWS. Reeder has appeared on Fox News Business and written for a number of publications, from US News & World Report and Military.com to RECOIL Magazine and Soldier Systems Daily. All of that sounds way cooler than it actually is. You can read more about him here. Follow his banality on Instagram, @davidreederwrites.
"I have no taste for either poverty or honest labor, so writing is the only recourse left for me" Hunter S. Thompson

"Some editors are failed writers, but so are most writers." T.S. Elliot

"Either write something worth reading or do something worth writing." Benjamin Franklin