Morgan Pipes Adds Lightning Finish Option
Morgan Pipes Adds Lightning Finish Option
News Desk
Chris Morgan's Morgan Pipes (@morganpipes) has a new finish available on his creations – the Lighting Finish. It's based on Fractal Lichtenberg, the result of high voltage electricity making its way through the body of something (like a person, after a lighting strike). This movement leaves a burnt path behind, charting the course of that electricity's path.
Morgan has now adapted this process to his briar pipes, as you can see below on some of his briar cigars and pipes (the one you see above is a "Hangin' Brandy" with the lightning finish).
Says Morgan,
"I am offering the option to have the Bones Pipe of your choice processed in the same shocking manner for an additional $20. You can add the finish option on the Bones store page from the drop down menu. Details are in the description.

Commissioned pipes will now be available with this finish as well.

Due to the high level of danger and concentration required, some orders may require a couple extra days of processing, but you'll soon have the most unique pipe on the block."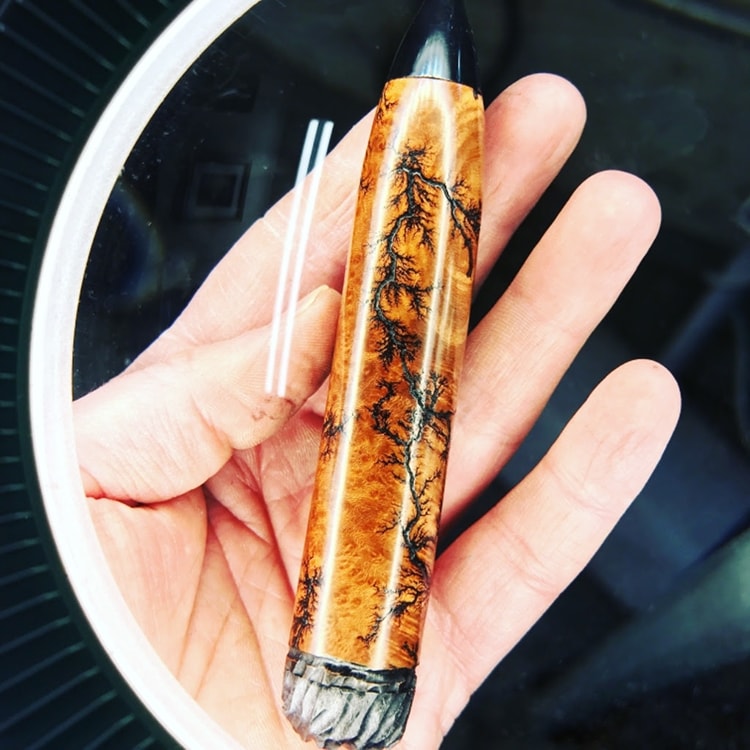 You can order a pipe here on the Morgan Pipes website. They're also on Facebook, /MorganPipes/.
Not sure how Art of Manliness Pipe Smoking Primer hereto smoke a pipe, or been a while since you've done so? The Art of Manliness published a primer on that very topic many years ago, but the basics remain the same. Read the A.
Read a little more about them right here in this "entreprenewyear" article from a couple years back.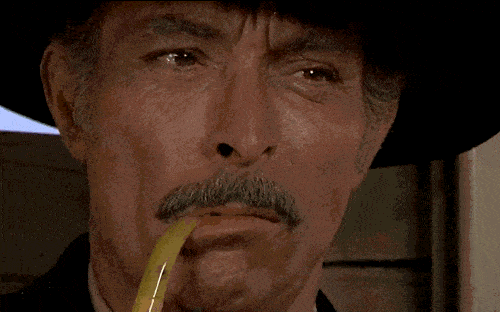 "A pipe in the mouth makes it clear that there has been no mistake–you are undoubtedly a man." -A. A. Milne
GEMTECH is a member of JTF Awesome.

---
---
This article was lovingly prepared for you by the Breach-Bang-Clear News Team.
If you wish to share or repost, please so kind as to follow our terms and conditions.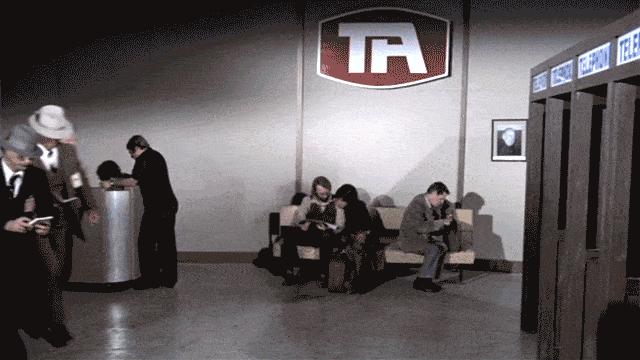 Mad Duo, Breach-Bang& CLEAR!
Comms Plan
Primary: Subscribe to the Breach-Bang-Clear newsletter here; you can also support us on Patreon and find us on Pinterest.
Alternate: Join us on Facebook here or check us out on Instagram here.
Contingency: Exercise your inner perv with us on Tumblr here, follow us on Twitter here or connect on Google + here.
Emergency: Activate firefly, deploy green (or brown) star cluster, get your wank sock out of your ruck and stand by 'til we come get you.
T&C: All original material published by Breach-Bang-Clear is the copywritten property of Breach-Bang-Clear, Inc. If you wish to repost, republish, or otherwise share our content, feel free to reproduce an extract of up to 225 words and one complete, unaltered image, preceded by attribution crediting the source and author's name, to include a link to the Breach-Bang-Clear home page, with a link back to the full article on our website, BreachBangClear.com. You do not require our permission to do this. Please do not reproduce our content in its entirety without contacting us first. We do allow full syndication on a case by case basis (credited, and posted with a canonical link, as is common practice and in good form) but only when mutually agreed upon beforehand. If you wish to reproduce a complete article, please contact us for permission to publish first.