Mike Lamb Is a Liar…So What, Who Cares?
In today's guest op-ed, Sam Hayes weighs in. The opinions herein are the author's alone — we know not everyone will agree (not all of us agree on any given subject, unless it's about terrorists being shot in the face) and by all means you're allowed to express your dissent, of which there will be a lot. Don't conflate one opinion/editorial with the opinion of the organization write large…but don't expect us to apologize for giving someone with a difference of opinion the pulpit for a day either.  Just try not to needlessly inject too much invective. As you may recall, we welcome discussion, skepticism and outright disagreement — after all, Jane is an Ignorant Slut. With that in mind, read on. Or not. Respond or retort as you will…or not.  -Mad Duo
Edit: for those who are unaware, this follows a previous article about Michael Lamb written here. The Scout Sniper and Recon communities were contacted early on and advised of the the article (though many of them were already very much in the know). We've been told someone from that community will be writing an article or making a statement, but we're not entirely sure when their ops tempo will allow it (or in fact whether this will be an official or personal statement). Once that becomes available, we'll publish it and post a link here. You can also find a well-crafted outline of how the falsehood began and continued here.
Grunts: invective.

Lastly, remember, before your passions get inflamed: Jane is an ignorant slut.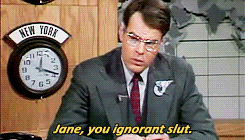 ---
Mike Lamb is A Liar…So Who Cares?!?!?!
Sam Hayes
If Mike Lamb lying about being Recon upsets you but you still applaud Chris Kyle as a hero and ignore his lies simply because he's dead…go fuck yourself.
I don't know Mike Lamb. Never met him, never spoke to him, didn't know he existed until last year when someone in the Primary & Secondary Facebook group told me I should watch a shotgun video he did to see the merits of Velcro side saddles. What I saw in the video that supported my point against them, was a round that jumped out the sidesaddle and fell to the ground while he was shooting — after he'd praised the Velcro side-saddle as being the best option to securely carry extra ammo.
That was my first and last experience with him. As a result, I can't speak much to his character or abilities as an instructor. What I can say is that I'm tired of all this whiney, crybaby stolen valor bullshit I'm seeing as fallout to him being outed spreading across the internet. Especially because many of those who complained the loudest, helped create the environment where his lie was able to thrive.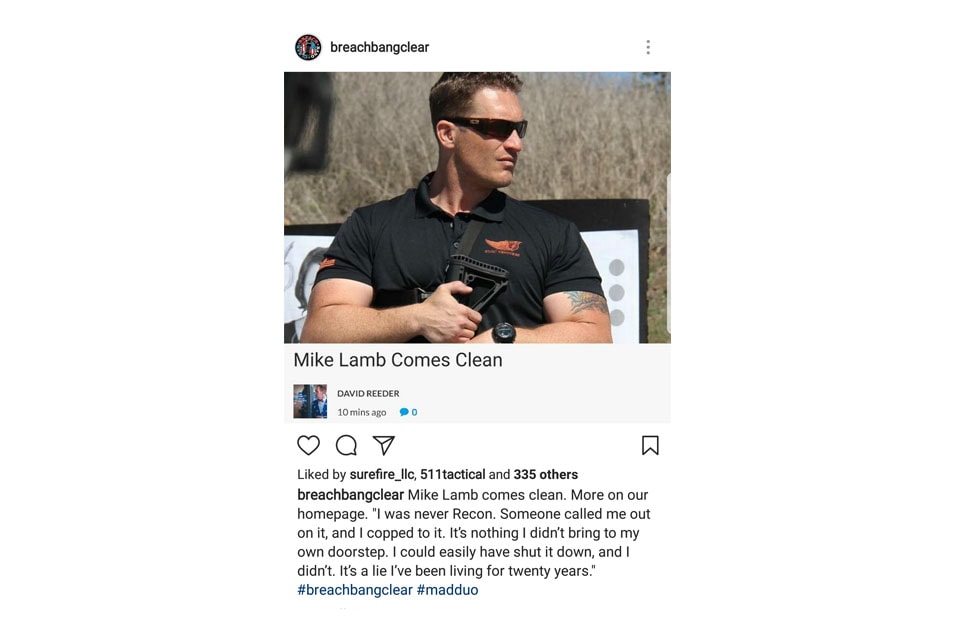 I've never been a cop. I have no high speed military background to validate my reputation as an instructor. I'm a regular guy. I believe, and I'm told by my peers, that my background that gives me a unique perspective. That background that involves multiple arrests (no convictions), time spent in jail (awaiting disposition, bail, etc) and rides in the back of police cars. A background that has also afforded me the opportunity to work with the State Department, Secret Service, DHS and a number of fortune 100 companies providing protective details to high net worth individuals and dignitaries.
This background, along with my proclivity for telling folks to get bent, has also made me an outsider in the ranks of industry high speed operator badass instructors from assorted LEO/MIL backgrounds. As an outsider, I see things differently about this whole Mike Lamb/Stolen Valor bullshit.
On some levels, I think this entire debacle is the training community's fault.
See, when I decided I wanted to expand my brand on a national level, I learned very quickly how the training community was structured. It's basically a high school "mean girls" club made up of mostly Beta males pretending to be Alphas, and the fanboys who love them. When their ideas are challenged and their logic breaks down because their bullshit is exposed, the whining begins and their skirts are exposed. In order to be "valued and respected" you have to have previously been employed in a "thank you for your service" profession.
This is why guys like Mike Lamb create the lies and thrive in the industry.
The firearms training industry and all the reverence placed around those with a "high speed, been there done that" resume is synonymous with success and respect, regardless of the content or quality of the material being taught.
This success translates into filled classes, endorsements, followers/fans and notoriety. It feeds the ego as well, and what guys doesn't want his ego stroked and his pockets stuffed? With all of this at stake, it is easy to see why someone would lie or embellish his background. Not everyone was raised with the same values. Lying to some (or any) degree might not be seen as a bad thing. Especially not when it's been done for twenty years as is the case here.
If you repeat a lie long enough, it becomes your truth.
As I see it, the industry places very little value on whether or not an instructor has good material, the ability to evaluate and correct his students' performance, and whether or not the material is delivered in a cogent and professional manner relevant to the students' lifestyle. Instead, large parts of it is built on the legends and myths of the past lives of the instructors and photos of them kitted out in the latest operator gear from their deployments, as well as stories about killing the enemies of freedom and democracy.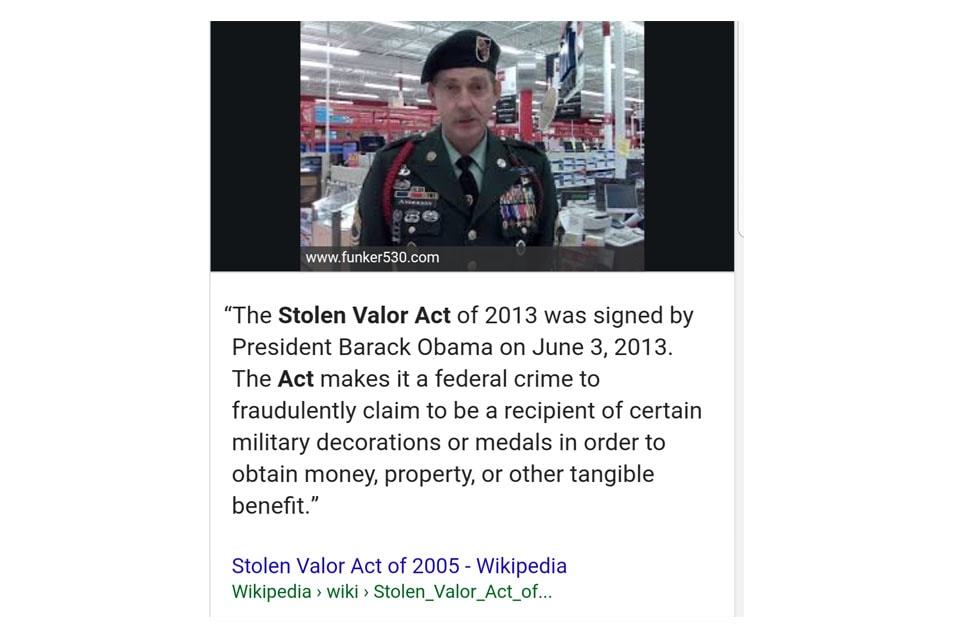 What Mike did, by definition, is not actually Stolen Valor. From what I've been able to determine thus far, he's claimed no medals or awards, which by definition would violate the Stolen Valor Act of 2013. Military imposter is a more apropos, but even still a bit sketchy because he actually served and deployed (according to his story), lying about the unit he deployed with. In the grand scheme of life and all the troubles our country faces, and the giant Cheeto in the White House provoking North Korea, Iran and the Middle East…just why is "Mike Lamb" lying about being Recon even important?
I'll tell you why: because it bruises the ego of the fantasy role-players with guns who gave him money because they thought they were training with a bad ass Recon Marine. Never mind that the content of his coursework might still be good…to hell with that, they wanted that selfie with a Recon badass and now they've learned they were been duped.
Lying is rarely okay. Lying to people and letting them give you money as a result of those lies is probably illegal (fraud).
When will those of you who support the training community by attending classes come to grips with what is really important for your training needs? When will you accept responsibility for properly vetting the instructors you give your money to? When will you accept responsibility for training only with those whose philosophy aligns with yours regardless of how they came to develop it? Mike Lamb, Corey Jackson, James Yeager, Sonny Puzikas and a host of others are the proverbial chickens coming home to roost. It's an industry that created a "less than" mentality for those who might be otherwise capable but don't look "shiny" enough on paper due to their lack of military exploits or LE gunfights on Any Street, USA.
Stop swinging from the dicks of legendary personas.  Choose your trainers on teaching ability and value of the material. We're here to share information that saves lives, not be the subject of your fan clubs and tactical circle jerks with you and your gun club buddies.
Mike Lamb is a liar…so what, so are many others. What is more significant is what his lie represents — it's the widespread problem in the firearms training community so many won't speak of. This pervasive line of rhetoric validates the idea that military combat experience, or being a badass SWAT dude, has anything to do with transferable skillsets applicable to the average civilian's self-defense needs.
That is the 800lb lying-ass elephant in the room that creates guys like Mike Lamb. Many students deep throated his lie because they thought it was cool that he was Recon, not because the quality of his material was good.
I suspect that he won't be the last the industry falls for. Wise up or wipe your chin. Either way, quit your bitchin' and move on.
-Sam Hayes
---
---
Mad Duo, Breach-Bang& CLEAR!
Comms Plan
Primary: Subscribe to our newsletter here, get the RSS feed and support us on Patreon right here.
Alternate: Join us on Facebook here or check us out on Instagram here.
Contingency: Exercise your inner perv with us on Tumblr here, follow us on Twitter here or connect on Google + here.
Emergency: Activate firefly, deploy green (or brown) star cluster, get your wank sock out of your ruck and stand by 'til we come get you.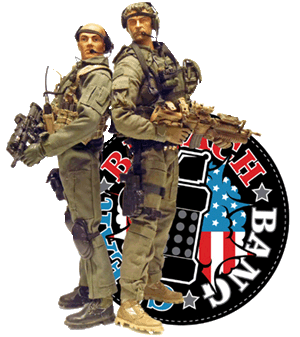 ---
About the Author: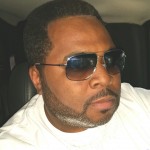 Samuel Hayes is an Atlanta-based physical security specialist and instructor in matters of violence. He tells us during his 25 year career in the private sector he has worked full-time as a personal protection specialist for a diverse clientele to include foreign heads of state, Grammy award-winning artists, CEOs and Forbes 400 list alumni.
By his own description, he now works to teach others to defend themselves against the very sort of person he was in his youth.
Having spent the majority of his life comfortably thriving in high crime urban environments, he earned his "street cred" on the block in New York and other metropolitan cities as a "Yute" and molded his current principles and methodologies based on teachings from a family tree that looks like the "Who's Who" of NYPD's Most Wanted list. He has used this information in what he likes to call the "Grey Hat" role; the good guy (white hat) who thinks like a bad guy (the black hat) and walks the line to get the job done mostly by the book (Grey Hat).
Sam now shares his unique understanding of the criminal "modus operandi" with the general public in open enrollment classes through his personal protection training consultancy, Caliber Training Group, LLC. You can also see what's going on in his brain in the role of the unlikely good guy, by subscribing to his blog "Safe In the City/ Urban Threat Solutions". He's a Scorpio and enjoys long walks in dark neighborhoods, getting his hair cut, and looking at big booty twerking videos on YouTube.