Men With Beards: In The Air
We have no idea who this kevlar-chewing, insurgent-slaughtering beard grower is, but we like the fact that he's up there watching over everyone and we hope he comes home safe when the job is done.
Remember: Guns don't kill people…men with beards do. Equally important – never, ever bring a mustache to a beard fight.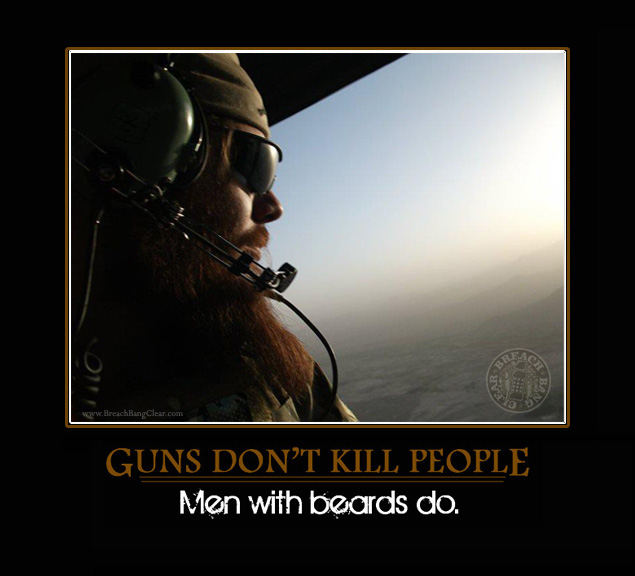 Mad Duo Clear