MAWL Now Toolless | Gone MAWLINGing
According to a release from B.E. Meyers & Company, the MAWL Mawdular Advanced Weapon Laser has a new available option that makes it toolless. Unlike your mom.
As we understand it, the new EndCap 2 (EC2) provides a couple of new performance enhancement features to already intuitive MAWL.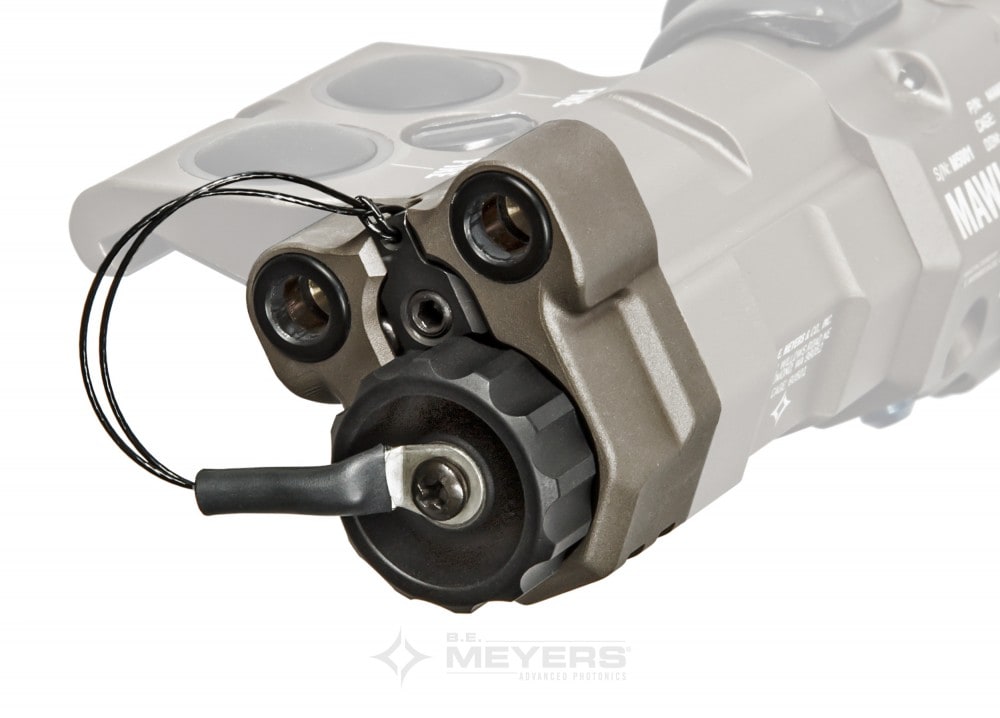 A Threaded battery cap that allows for replacement of the MAWL's battery without tools.
Redesigned remote fire ports for easy access when the MAWL is mounted to a platform.
B.E. Meyers says,
"Performing a battery change on the MAWL is simplified with the EC2. Its threaded battery cap can be loosened or tightened by hand, and makes the MAWL easy to maintain in environments where time is critical, and small tools may not be available or practical.
The redesigned geometry of the EC2 moves the remote fire ports to the top of the endcap and spaces them apart to facilitate quick access when the MAWL is mounted to a rifle. This extended spacing also provides additional clearance for any other wiring or accessories mounted to the platform."
Learn more about the MAWL on its own page, or contact Quantico Tactical for agency/unit pricing.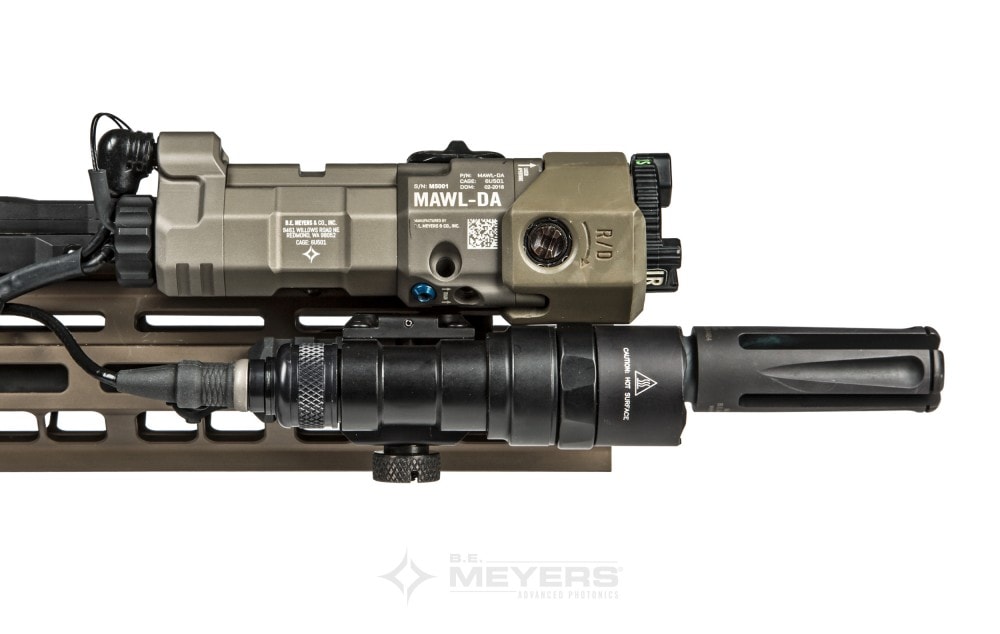 You can also check out this video if you want it broken down Barney style. If you want to go balls deep, watch COWAN!'s review of the MAWL from earlier this Spring. Learn a little sumthin' about why these guys like the MAWL in the Blowers/P&S video about photonic barriers.
Now, MAWL pr0n.