MasterPiece Arms Side Folder – We Love Swingers
I bought an MPA 570 SST pistol not too long ago after Slim and I had a "run-in" with some urbanites one night in Hotlanta on a ridealong with an ex-SWAT buddy. Those fine gentlemen graced us with the business end of an older MAC version of an MPA pistol. All I could think as Slim and I were dashing towards a big-body Caprice with gigantic wheels adequately capable of providing ample cover (while we finished our beers) was that I don't have one of those!
I scratched that itch by picking up the MPA 570 SST, but the little guy was just a pistol…it didn't scratch the itch (no, not that itch, I got my bore punched)..until now.
MasterPiece Arms has alleviated my want for a stock by introducing their Side Folder Assembly Kit with Stock. It's a complete system that attaches to your favorite MPA pistol or carbine. The stock folds toward the left side in order to keep clear of the ejection port and locks in both the open and closed positions.
*Make sure you've got the proper paperwork ready, though. Adding the Side Folder on your existing pistol turns it into an SBR with a quickness – quicker than fat chicks start sweating.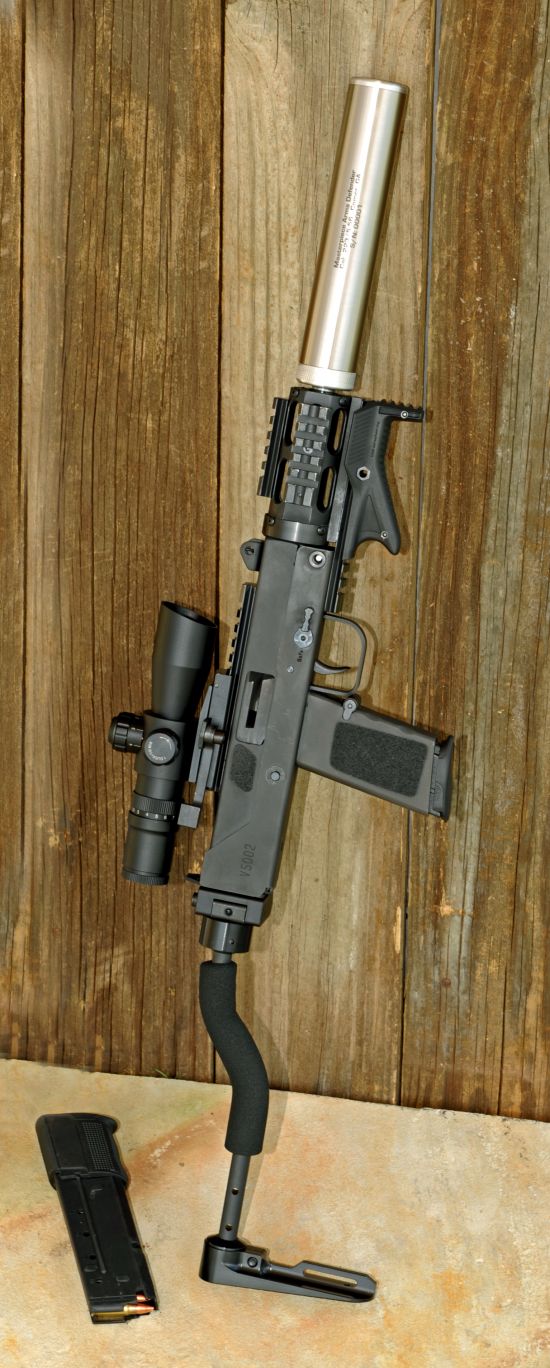 It's available for MPA firearms chambered in 9mm, 45 ACP or our favorite, 5.7×28. The complete kit runs $129.99 and is ready to ship now at www.masterpiecearms.com. Tell 'em Swingin' Dick sent you and that we're sorry about their warehouse bathroom. We didn't realize there was a weight limit on that toilet or that those nice ladies were married.
Swingin' Dick, Breach-Bang-CLEAR!