Magnets, Rifles for Carry, Cheek Weld and Shootin' – does it work?
It's easy to call bullshit on something without trying it, but it's also hard not to look at some things with a jaundiced eye.
Grunts: jaundiced.
That's the case with this piece of kit, which at first look we're certain people will ridicule. We want to be open-minded about it though. Other things have been initially ridiculed only to later become valued kit. This new piece of gear is from a company called Asymmetric Technologies, the 'Advanced Shoulder Pocket' or, 'ASP', is basically a pair of magnets that attaches to your buttstock and rig (note the video is labeled Artificial Shoulder Pocket, for reasons that remain unclear). Take a couple minutes to watch the video and ask yourself: is this something useful or another answer to a question no one asked? Of course, can't always say much about a product purely based from a promotional video but I do have a series of questions and some running commentary about it. I'm going to try really hard not to be the typical cynical bastard here, as there are no doubt a few people who will love it (and some will be for good cause). For instance, one of the guys on our writing crew has one jacked up arm due to nerve damage from a helo crash. No shit, he's like Nemo, he even has a thingamawhatsit on his truck steering wheel to help him drive. Maybe he'd find it useful. Maybe not.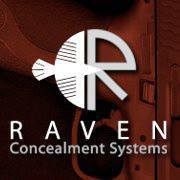 Anyway, some things I thought of in random order:
1. Consistent cheekweld can be an issue at times, sure. However, I'm not sure I want to fight a magnet during the times when a perfect cheekweld isn't warranted (or actually be counterproductive, such as shooting from unconventional positions), or during magazine changes.
2. The rig attachment is via wraparound Velcro and not MOLLE or PALS so you pretty much are stuck with mounting it on a shoulder strap, assuming your rig can even accommodate that comfortably.
3. A big chunk of guys run M4 stocks one click out, so presumably this should offer a similar LOP with the stock fully collapsed.
4. Interested in seeing if it actually would help when firing single-handed. Conceptually, I can see transferring some of the rifles weight to the rig helping with that from some positions.
5. I'm absolutely not going to allow my rifle to hang from a magnet, like a ghost gun wolf hook, if I have to go hands free. That's one of the multitudes of things a sling excels at.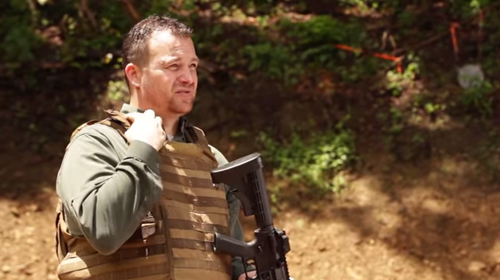 6. This actually is not the first time magnets have been employed for rig use. TAG makes a rifle/pistol shingle combo impregnated with magnets. Though originally conceptualized as a rudimentary pistol mag dump, the most rave reviews of the ferrous fixing feature are from guys that have to work with hand tools while wearing rigs. It also doesn't hurt that TAG pouches themselves are good to go, with or without the magnets.
Regardless, if we can nab one to play with, call it good or bullshit, we will. If anything, we've always wanted a convenient place to hold ninja stars and Canadian pocket change.
Here's a totally random, categorically unrelated, and irrelevant question: Does anyone still make a beer can constructed of steel?
What do you guys and girls think?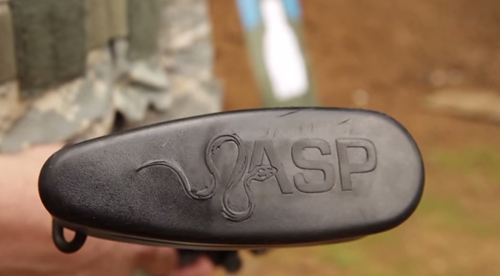 -DFM
---
Mad Duo, Breach-Bang& CLEAR!
Comms Plan
Primary: Subscribe to our newsletter here, get the RSS feed and support us on Patreon right here.
Alternate: Join us on Facebook here or check us out on Instagram here.
Contingency: Exercise your inner perv with us on Tumblr here, follow us on Twitter here or connect on Google + here.
Emergency: Activate firefly, deploy green (or brown) star cluster, get your wank sock out of your ruck and stand by 'til we come get you.
About the Author: A combat veteran of the United States Marine Corps, Dave "Mad Duo Merrill" is a former urban warfare and foreign weapons instructor for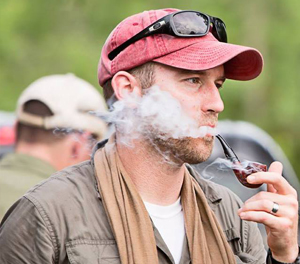 Coalition fighting men. An occasional competitive shooter, he has a strange Kalashnikov fetish the rest of the minions try to ignore. Merrill, who has superb taste in hats, has been published in a number of places, the most awesome of which is, of course, here at Breach-Bang-Clear. He loves tacos, is kind of a dick and married way, way above his pay grade. You can contact him at Merrill(at)BreachBangClear.com and follow him on Instagram here (@dave_fm).