KE Arms Glock 19 Bravo: Made to Make Ready

KE Arms Glock 19 Bravo: Made to Make Ready
Breach Bang Freddy Osuna
Feeding, chambering, locking, firing, unlocking, extracting, ejecting, cocking, and the beat goes on!
The Glock is made to function. As the most commonly employed slide operated pistol in law enforcement as well as major competition circuits, Glock is a proven, trusted tool. So why do we see so many manufacturers attempting to improve on such a proven model?
The answer: operator preference and performance! It is absolutely necessary to explore your own options and preferences for any tool which may save your life. Yes the base model is fit, but why settle when in an extremely competitive buyer's market you can vastly improve a base model Glock? These improvements range from aftermarket triggers to serrated slides and other internals. KE Arms is one such manufacturer providing a nice line of these Glock products, along with their regular fare of other firearms products.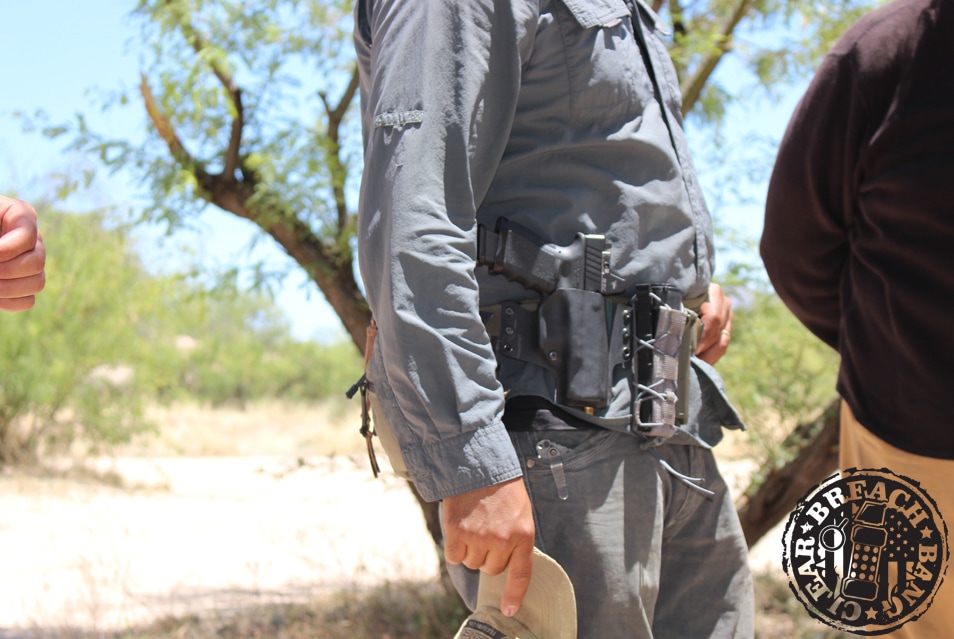 Last October I was introduced to KE Arms when I mentioned I was in the market for a G19. As an Arizona native I was excited to learn of another AZ based outfit presumably doing good work. Shortly afterward, I was sent a K.E. Arms G19 with Bravo slide for review. For five months I've had the K.E. G19 Bravo with Triicon RMR. Of the three types of slides K.E. Arms produces, I received the mid-level "Bravo" slide. Features include front & rear cocking serrations, an oversized front sight to clear a suppressor, and machining to accept a K.E. Arms RMR cover plate (included).
Slide includes K.E. internals of black oxide finish or melonite coating for durability. And in case you want to stock up on Glock components, here's what K.E. offers:
• Striker Channel Liners,
• Sets Spring Cups,
• Striker Spacer Sleeves,
• Striker Springs Black Oxide Coated,
• Safety Plunger Springs Black Oxide Coated,
• Extractor Plunger Springs Black Oxide Coated,
• Safety Plunger Melonite Coated,
• Extractor Plunger Melonite Coated,
• Extractor Plunger Bearing Melonite Coated
All parts are made in the USA.
The barrel is a TiN gold available through K.E. as well. So far I have close to 300 rounds through the gun, and we're coming together. I mounted a Viridian laser, compatible with Viridian Tacloc OWB holster, which is handy.
The Viridian system kicks on one of various light/laser settings upon draw. I'm fairly new to the red dot pistol combo, but am taking to it nicely with this G19 Bravo. The Bravo serrations on front and back provide extremely positive grip both bare handed and with Magpul Ranchero Gloves. The pistol also feature the K.E. magwell extension, which is a nice subtle feature. It helps keep my grip choked up high on the pistol as well as facilitates mag insertion. The magwell extension will also protect the bottom of the ammo source & supplement as an impact weapon surface (nowhere mentioned in its specs). I've witnessed a couple good pistol whippings in my time but have yet to pop my own pistol-whipping cherry.

Everything has gone as expected with this pistol and although I've experienced minor malfunctions they've been easily resolved. The first malfunction, as expected, was caused by me limp wristing a dry gun, causing a failure to eject. Easily fixed. The second malfunction was a failure to feed, forcing me to palm bump the rear slide plate. Initially I suspected it was due to a lighter recoil spring, but upon further investigation and a conversation with Dave Merrill, who has experience with this weapon, I found that the K.E. carry trigger bar was hanging up on the plunger. So, as directed by my good friend, I polished the point of wear on the trigger bar. Voila, no hang ups. Yes, most problems in life can be addressed with a lot of lube but this took a little finess….and then a lot of lube. Time will tell but as of now K.E. is addressing the issue. I will follow up when we reach 1k rounds with my take on how it's doing with various loads. For now check out K.E. Arms here.
-Breach Bang Freddy Osuna
---
---
Mad Duo, Breach-Bang& CLEAR!
Comms Plan
Primary: Subscribe to our
newsletter here, get the RSS feed and support us on
Patreon right here.
Alternate: Join us on
Facebook here or check us out on
Instagram here.
Contingency: Exercise your inner perv with us on Tumblr
here, follow us on Twitter here or
connect on Google + here.
Emergency: Activate firefly, deploy green (or brown) star
cluster, get your wank sock out of your ruck and stand by 'til we come
get you.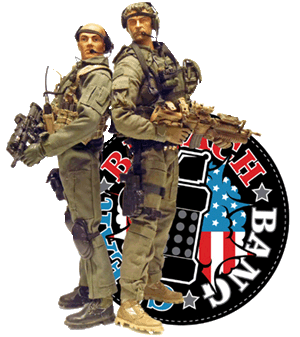 ---