Today we get an exclusive first look at RECOIL Magazine's foray into short fiction. -Mad Du0

Mad Duo On Set
Erin Colleen
[Photos By: VLTOR Weapon Systems]
We love cool toys, cutting edge tactics and coloring outside the lines – which is hard to do when you have Marines like Merrill eating all the crayons. It's the latter love of things unconventional that brought us to Adaptive Firearms Institute north of Tucson, AZ, for a project being put together by our comrades at RECOIL Magzine.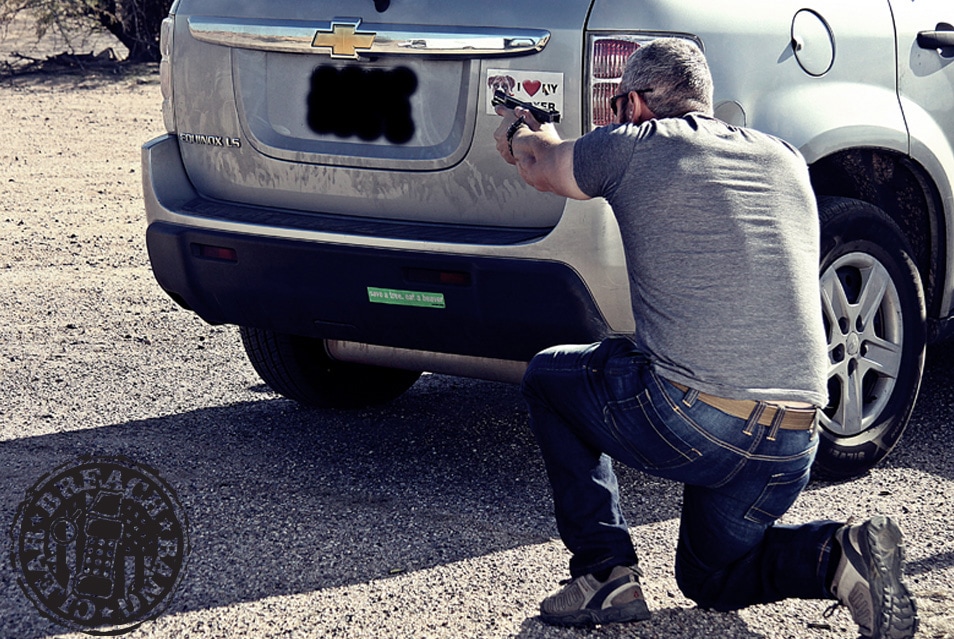 In law enforcement parlance, the term "Exigent Circumstances" refers to "an emergency situation requiring swift action to prevent imminent danger to life or serious damage to property, or to forestall the imminent escape of a suspect" (thanks, Wikipedia). It is also the title of RECOIL's first piece of soon-to-be-published short fiction. The plot revolves around a private military contractor who gets handed the unlikely job of finding a missing girl. He enlists the help of a local off-duty police officer and, as they begin their search, much empty brass is made.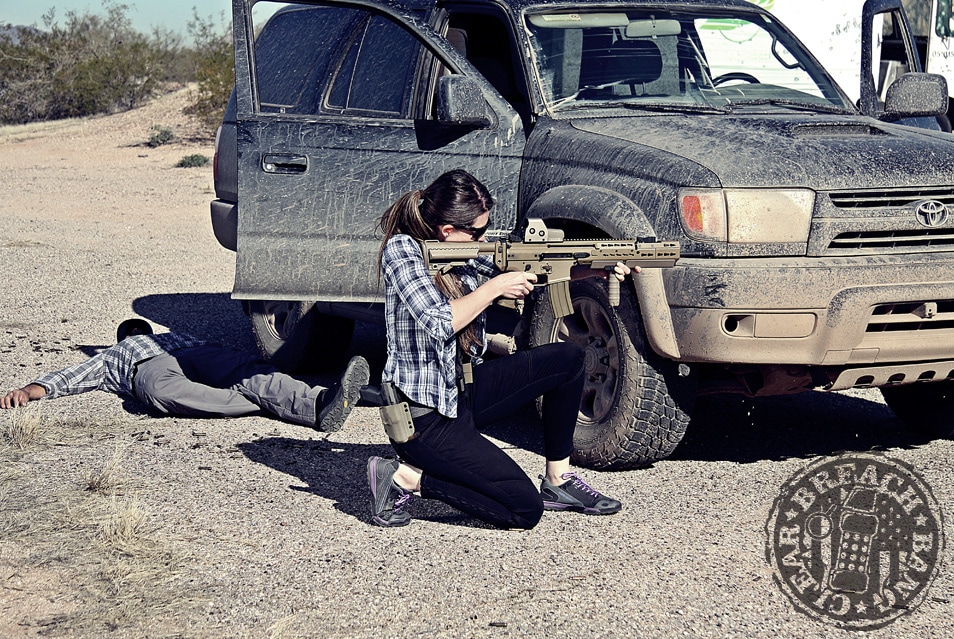 In the process of giving the reader an entertaining narrative, they've also used this story to showcase new gear from a number of companies. Furthermore, there were no paid actors or models on set. Everyone you will see in the story is a dyed-in-the-wool industry professional. The cast includes instructors Ryan and Xavier from Adaptive Firearms Institute, big hoss at Comprehensive Fighting Systems Chad McBroom, and our own Breach-Bang-Freddy as the recipient of some untoward cranial ventilation.
The main character is played by freelance author Tom Marshall, who also penned the story. All these folks, in addition to their industry experience, have spent time behind a gun against enemies foreign and domestic. Tom's badge-carrying sidekick is played by IG personality Gunfoxx, who is quickly breaking the "Gun Bunny" mold. With less than eight hours' training time, she was able to safely—and accurately—execute a live fire vehicle bailout at her debut print photo shoot.
The talent involved in this project didn't stop in front of the lens. Photography was handled by Recoil Boss Iain Harrison and Chris Heising, the principle shutter bug and social media lead for industry PR firm Emerge Social. Makeup effects were handled by Kiriah Opichka of KMSFX. She has buckets of experience and her other work can be found on Instagram.
All long guns were provided by VLTOR, including a genuine PKM. The handguns featured are Canik's new TP9 SF Elite, as well as Tom's personal G19, which has been thoroughly worked over by the wizards at TMT Tactical. There's new product from 5.11, Carbon Tactics, CB Kydex Holsters, IOM Custom and Kinetic Development Group as well as a pretty handy rifle bag from Suarez International.

All in all, we're stoked about this endeavor and hope to hear your feedback when it's unveiled in RECOIL #31, set to release in early May.
-Colleen 
---
---
Mad Duo, Breach-Bang& CLEAR!
Comms Plan
Primary: Subscribe to our newsletter here, get the RSS feed and support us on Patreon right here.
Alternate: Join us on Facebook here or check us out on Instagram here.
Contingency: Exercise your inner perv with us on Tumblr here, follow us on Twitter here or connect on Google + here.
Emergency: Activate firefly, deploy green (or brown) star cluster, get your wank sock out of your ruck and stand by 'til we come get you.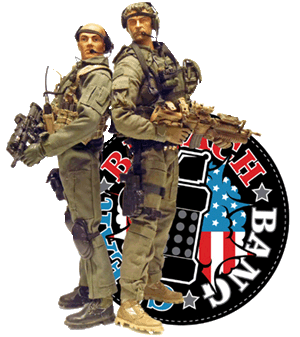 ---
About the Author:Erin Colleen enlisted in the Army as an EOD Technician, completing BCT and Phase I of EOD school before being medically discharged for a training injury. She
was only in from '06 to '07, but she did get to blow up a few things besides the cartilage in her knee. Since leaving active duty, Erin has taken a number of training courses of varying tactical-ness. She has trained in everything from edged weapons to offensive driving, with course certificates from Blackwater, CTT Solutions and Gunsite among others. She's also studied Krav Maga and Tong Long – a real martial art so cool you've probably never heard of it. Her lead projector of choice is a 1911, and one of her two is within arms reach most of the time. But her favorite weapon of all is the collapsible baton, which she learned to use under the tutelage of Comprehensive Fighting Systems. It rides with the rest of her EDC in a customized concealed carry purse of her own design. She has previously contributed photography and writing to Recoil. She's also a connoisseur of craft beer, fine bourbon and rescue animals.