Roundup | Mad Duo Minions Best Father's Day Gifts
Since Father's Day 2018 is coming up soon, we did a round-up of the Mad Duo Minions to see what their favorite Father's Day gift ideas are.  They are a crowd of dubitable geniuses. Therefore, as expected, the list ranges from traditional to outrageous. And of course, there are a couple of funny ones too.  With a list like this, you're sure to get some great ideas on what to give your old man this year.
Grunts: Dubitable
Traditional and Practical Gifts
If you're dead set on getting Dad a traditional Father's Day tie, make sure it's a good one.  Aaron Haskins recommends the iconic Jerry Garcia ties. The history behind the Garcia ties hails back to the Grateful Dead days.  Apparently, Jerry Garcia wasn't just the amazing Grateful Dead lead guitarist. He was an also an artist who inspired the tie industry.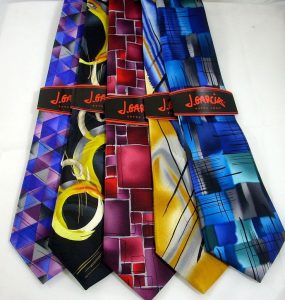 Sometimes a pet can be the best gift.  A dog can snuggle its way into Dad's heart, and make him laugh and smile over silly antics. Bucky Lawson said, "My best ever Father's Day gift was Charley, my bulldog best pal."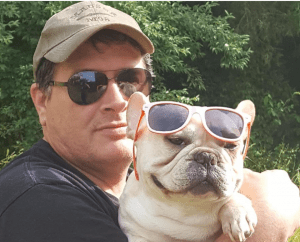 Technology is a great gift sometimes.  Quoc Ha said, "As a new Dad that likes to photo and video everything, I'd love a smartphone gimbal."
David Reeder suggests this Hawaiian Lion shirt from All Skill No Luck, which was inspired by years of military service and experience working in the powersports industry. "I think it's a mark of self-deprecation.  You don't have to take yourself too seriously, but you're still tactical. And I'm a nerd."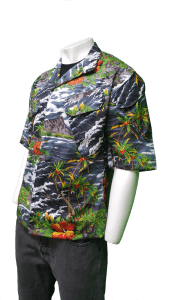 For Dads who like to keep their car shiny and slick, Sara Liberte found this cool Ready-To-Wash "Just Add Water" car cleaning kit.
Badass Gifts
Sara Liberte also advises giving Dad the gift of experiences as an alternative to things.  Maybe take him training on the range, or to an awesome event that you're sure he would enjoy. "I took my Dad to the 100th running of the Indy 500 and it was the BEST eva fathers day gift!"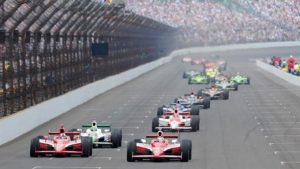 Products from Amazon.com
‹
›
Firearms are always gonna be a win in the Mad Duo group. Patrick Roberts said he thought the Hudson H9 would make a good  Father's Day gift for the dad that likes unique firearms.
Bucky Lawson said, "I've been making goo-goo eyes at the new Grey Ghost Precision Mark II Heavy rifle and the Mauser M03 and M12 hunting rifles."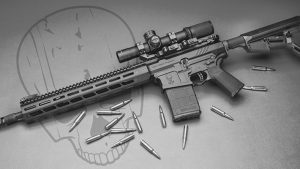 If your Dad is an outdoorsy kinda guy, maybe some camping gear is a good idea. Ryan Houtekamer recommends Gen2 Titanium Folding Firebox Nano 4 oz Ultralight Stove. He said.  "I love this little stove for hiking. Can fit in your pocket."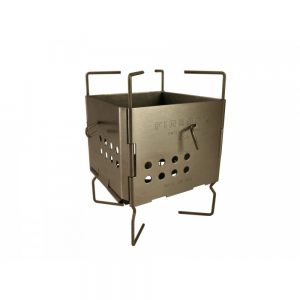 This list would not be complete without a Mad Duo Minion beverage recommendation. Joe Dawson told us about Knot Irish Whiskey. Take a look at the label on the back of the bottle. Ha!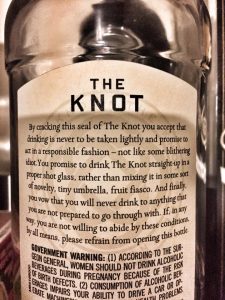 Useful tools make great gifts, and the Minions have a penchant for uniquely crafted hand tools.  Patti Miller said that the Pulaski Axe is the newest addition to their rig, and recommends it as a good gift.
Besides his bulldog Charley and his gun, Bucky Lawson's gift ideas are full of glory and grandeur. "If I want to go big I'd say a Ferrari 458 Italia in bright red, or a WWII German Panther tank. Fully functional of course
."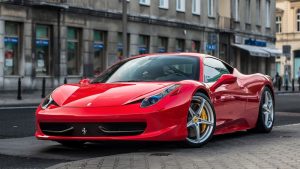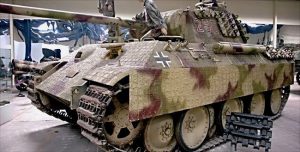 The Gift of Books
As Warrior Scholars who are known to Think and Be Dangerous, the Mad Duo Minions are insatiable readers. Their taste in literature isn't your average yuppy fodder.  Take a look at these book recommendations.
David Reeder's book suggestion is Education before Verdun, by Arnold Zweig. It is one of a series of (debatably) semi-autobiographical novels set during WWI.
The first person accounts of the war, of enduring endless artillery bombardments, physical misery, and privation are compelling, but take care not to miss the political commentary – and know that all of the significant military-political figures in the tale have a real-life analog. Zweig's General von Lychow, for instance, is actually Field Marshal Hermann Emil Gottfried von Eichhorn. There are other "fictional" counterparts, for Gen. Ludendorff, Gen. Hoffmann, and others.
You can read most or all of this series in certain editorial archives online, 
like this one
.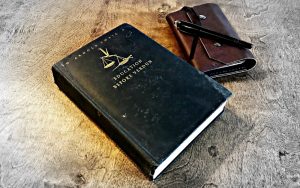 Brad Walker recommends an entire list.  He called these four titles "Books to live your life by."
1. Meditations – Marcus Aurelius
2. Tribe – Sebastian Junger
3. The Way of Men – Jack Donovan
4. Make Your Bed – Admiral William McRaven

For a deeper, more unusual selection, Walker recommends these titles:
1. The Power of Myth – Joseph Campbell
2. Death By Black Hole – Neal Degrasse Tyson
3. The Sociopath Next Door – Martha Stout
4. The Gift of Fear – Gavin de Becker
Moose Marshall recommends this collectors edition of The Iliad and The Odyssey from Barnes and Noble.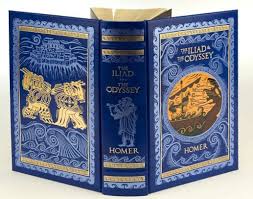 Kat Hel recommends the newly released FBI Miami Firefight by Ed Mireles.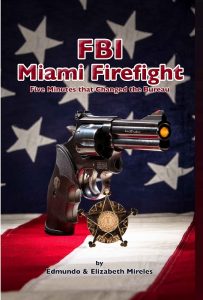 Gifts for Dad's Kitchen
Sometimes the best gifts are the ones that make you laugh. Pat DuFriend suggests this amusing gift set.  Its called the Special Shit family of seasoning mixes. Word on the street is that Pat uses Special Shit in his own kitchen.
Joseph Neuroth had some more seasoning suggestions for Dad's kitchen: Roasterie Coffee BBQ Rub, 6.5 Ounce, and the Killer Hogs The A. P. Rub All Purpose Seasoning. (Apparently, Big Joe likes rubs.)
Something Unique
Some Dads collect unique things. Jon Duty said his Father's Day gift came early this year, "It was the pulp fiction garden gnome to add to my weird garden gnome collection."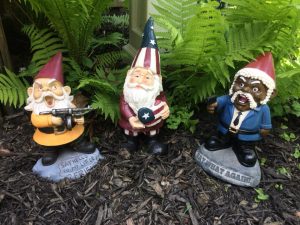 He said he thinks this is going to be his next one.
Whatever you pick out for your Dad, remember what Bucky Lawson says.
"The best gift I get every year is the time with my kids. Honestly, that's what I like the best.
Have fun looking for the perfect gift for your old man.  Happy Father's Day!