Low Light Costa Course + Some Shotgun (Not Double Barrel)
Costa Ludus has added a new class combo to their calendar of courses. Low Light/No Light-Shotgun Employment is a five day open enrollment course that combines their 2 day Low Light/No Light course with their Shotgun class immediately after (two days for the first, completed at approximately 022L, then a break the rest of Day 3 followed by 2 days of shotgun). They advise the reason for the break is because, "…it is not an ideal situation to finish a Low Light, No Light course somewhere between 1-2 am, and then wake up at 6 am to go shoot some 12 gauge in the morning…"
Students are encouraged to stay at Rocky Creek Ranch, which itself is like the bastard love child of a bed & breakfast, resort and shooting range.
Note: this is not a BITE (Biden Institute for Tactical Education) approved course. Shotguns should not have more than one barrel and they must be properly aimed at something before you pull the trigger. There will, unfortunately, be no doors to shoot through or balconies to "fire a couple blasts off of".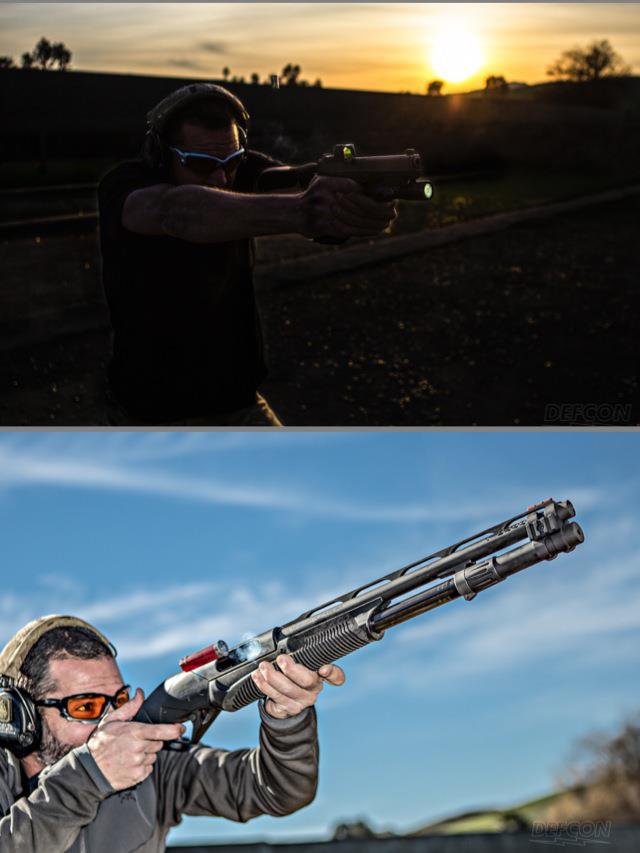 "Nowhere else do you get to take a class and then just sit back and relax a full day with the same guys you were just on the line with," advised Costa, "and then go back out and at it again. Most of the time, we all stay at different hotels and try to make it out to dinner together later. Here, we get to sit around and continue to discuss what we learned in an informal capacity and create a better lasting bond with our peers."
We attended a course down there and we have to admit, it's a nice facility with great chow. The fish fry one night was brilliant, and the cigar smoke thick out on the patio.
This is a packaged deal, so you must take them together.
More details at: http://www.costaludus.com/index.php?route=training%2Fview&path=59_72

Mad Duo, Breach-Bang-CLEAR!