The Long Reach of Leupold Optics

The Long Reach of Leupold Optics
Stephanie Guenther, News Desk
How many pots can one company stir? Behold the many arms of Leupold Optics.
Just this month, they've reached into the viscera of women's shooting sports, conservation efforts, military training, and hunting. This is nothing new for them, it's common LOS (Leupold Operating Procedure).
In support of women shooting sports, Leupold was recently a contributor to the annual A Girl And A Gun Festival.  The event was held October 6-7  at the Rockcastle Shooting Center in Edmonson County, Kentucky. The annual event offered clinics to address specific shooting techniques and skills, several matches, and an awards presentation.   The festival is geared toward building a strong female presence in the world of competitive shooting sports.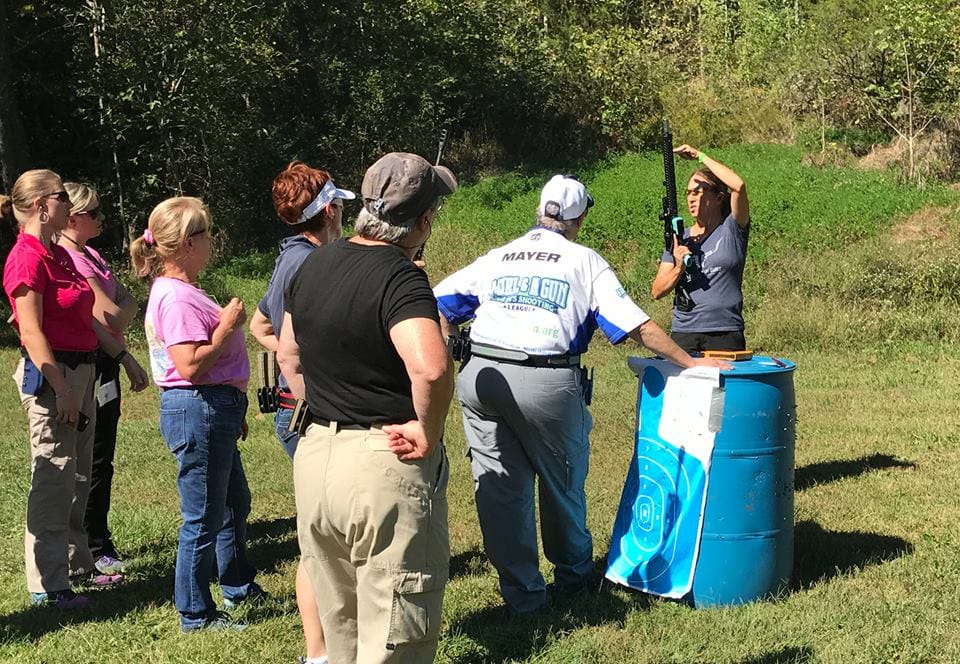 "The energy at the A Girl and A Gun Fall Festival match is fantastic. Watching the camaraderie blossom between the women and watching them take risks and growing – it's all amazing. I'm glad Leupold helps support this match!"
Conservation is important to Leupold Optics.  They recently partnered with First Lite, committing to donating 5% of the proceeds from the sale of every pair of BX-4 Pro guide HD Binoculars in First Lite Fusion toward the support of  Backcountry Hunters & Anglers.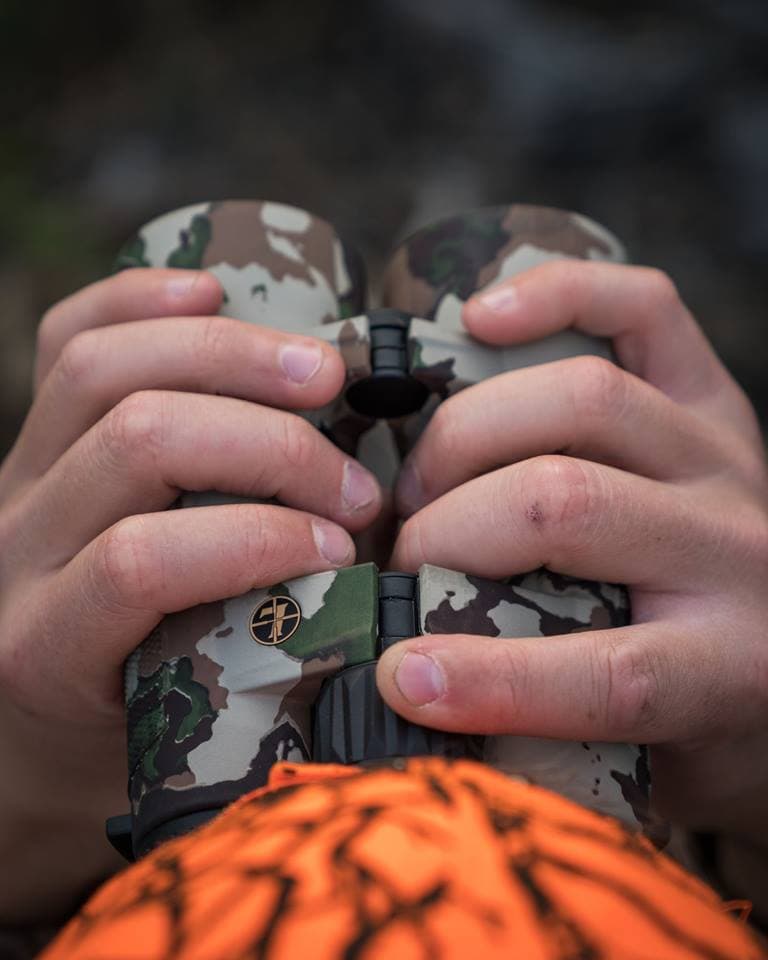 "No other optics or clothing companies do more for sportsman's rights and conservation across the U.S. than Leupold & Stevens Inc. and First Lite."
As a supplier of riflescopes to the United States Marine Corps Special Operations Command (MARSOC), Leupold riflescopes have long served in combat conditions around the world.  This recent photo is of a Marine Scout Sniper Platoon that had used Leupold optics in a training session.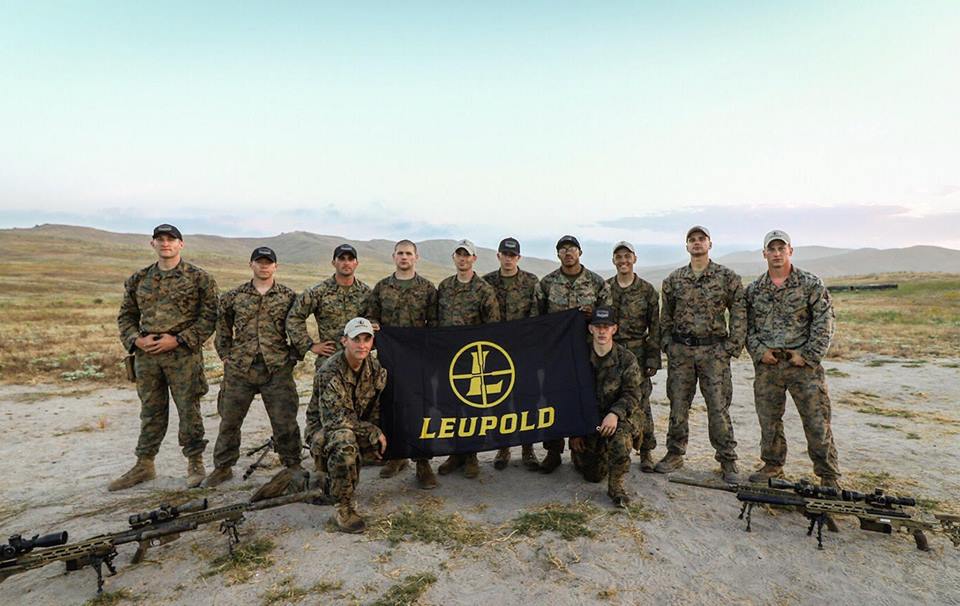 "The recognition of the quality and dependability by MARSOC further strengthens the position that Leupold is well-respected in the U.S. military," said Chris Estadt, Leupold's director of military business development.
And finally, as hunting season has descended, Leupold optics are helping hunters bag their game. Noting that the recent food-consciousness trend is nothing new or unusual to Leupold employees, the website has begun a Field to Table series.  This new series features the demonstration of how they process and prepare meals from the wild game they've harvested.  The first installment of Leupold's Field to Table series is about Elk Chili called Elkamino.  It is a traditional chili recipe with Mexican flare, including Mexican beer. You can find the recipe here.
This has been a Leupold Optics News Report.
Leupold (@leupoldoptics) is a member of JTF Awesome. Follow them on Facebook, /LeupoldOptics/.
[arrow_feed id='47652′]
---
---
This article was lovingly prepared for you by the Breach-Bang-Clear News Team.
If you wish to share or repost, please so kind as to follow our terms and conditions.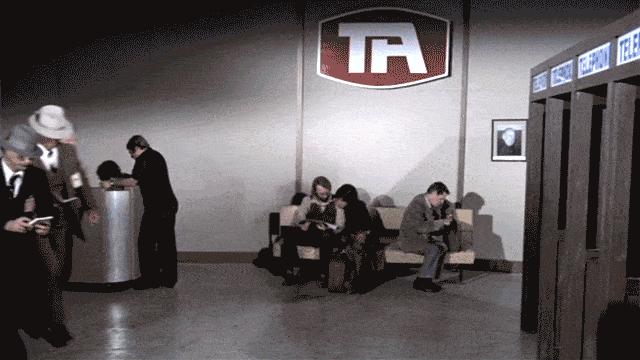 Mad Duo, Breach-Bang& CLEAR!
Comms Plan
Primary: Subscribe to the Breach-Bang-Clear newsletter here; you can also support us on Patreon and find us on Pinterest.
Alternate: Join us on Facebook here or check us out on Instagram here.
Contingency: Exercise your inner perv with us on Tumblr here, follow us on Twitter here or connect on Google + here.
Emergency: Activate firefly, deploy green (or brown) star cluster, get your wank sock out of your ruck and stand by 'til we come get you.
T&C: All original material published by Breach-Bang-Clear is the copywritten property of Breach-Bang-Clear, Inc. If you wish to repost, republish, or otherwise share our content, feel free to reproduce an extract of up to 225 words and one complete, unaltered image, preceded by attribution crediting the source and author's name, to include a link to the Breach-Bang-Clear home page, with a link back to the full article on our website, BreachBangClear.com. You do not require our permission to do this. Please do not reproduce our content in its entirety without contacting us first. We do allow full syndication on a case by case basis (credited, and posted with a canonical link, as is common practice and in good form) but only when mutually agreed upon beforehand. If you wish to reproduce a complete article, please contact us for permission to publish first.