Line of Fire/Dynamis Alliance, Shooter's Glove
Line of Fire/Dynamis Alliance, Shooter's Glove 
Fifty Shades of FDE
Line of Fire Tactical just released another glove at the 2017 SHOT Show, following the Cold Weather Mitt system. The latest product release is the Shooter's Glove, which was made in collaboration with Dom Raso of Dynamis Alliance. Dom is a former Navy SEAL and worked with LoF to create a mission specific glove for special operations trigger pullers.
The partnership between LoF and Dynamis Alliance began in 2011 with a specific goal in mind: exceed the needs and requirements of the elite warriors of special operations. LoF closely listens to input from the guys at Dynamis Alliance, who are mostly former Team guys, and make the necessary changes to create the perfect product.
I stopped by the LoF/Dynamis Alliance booth at SHOT to check out the new Shooter's Glove. Alex of LoF and Eli from Dynamis Alliance showed me a pair and educated me on the history behind the development and features in the Shooter's Glove.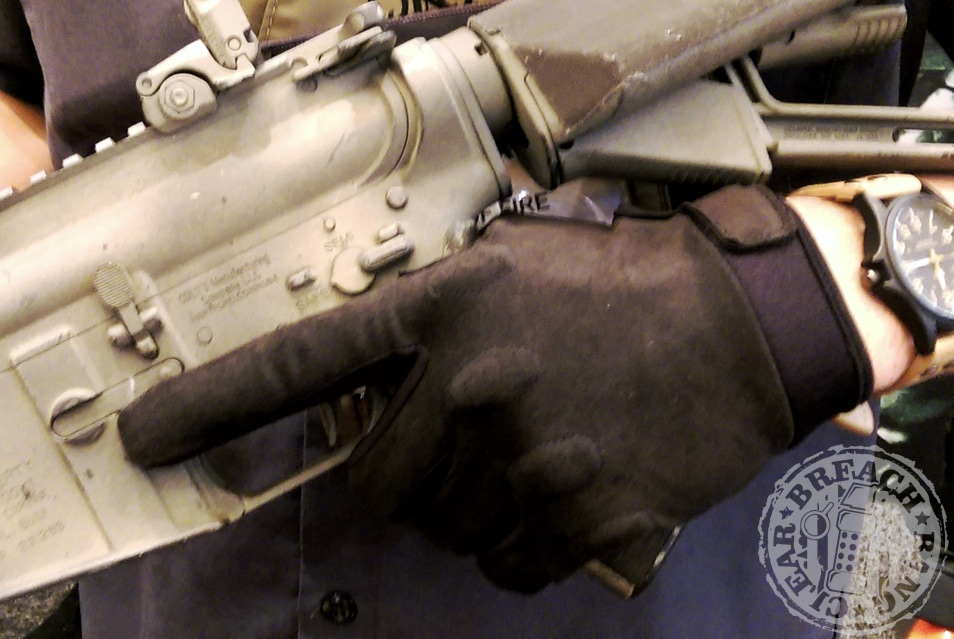 The Shooter's Glove started over a year ago when the end users in the special operations community asked for a light weight shooting glove that would give maximum dexterity and assist in gunfighting, with no chance of snagging on anything. Dom worked on this project personally with several Team guys and LoF to develop the solution. They wanted to get it right, so it went through four different prototypes in a deliberate process. Nobody rushed development because if the glove snags and fails on a real world mission, it could cost a warrior's life.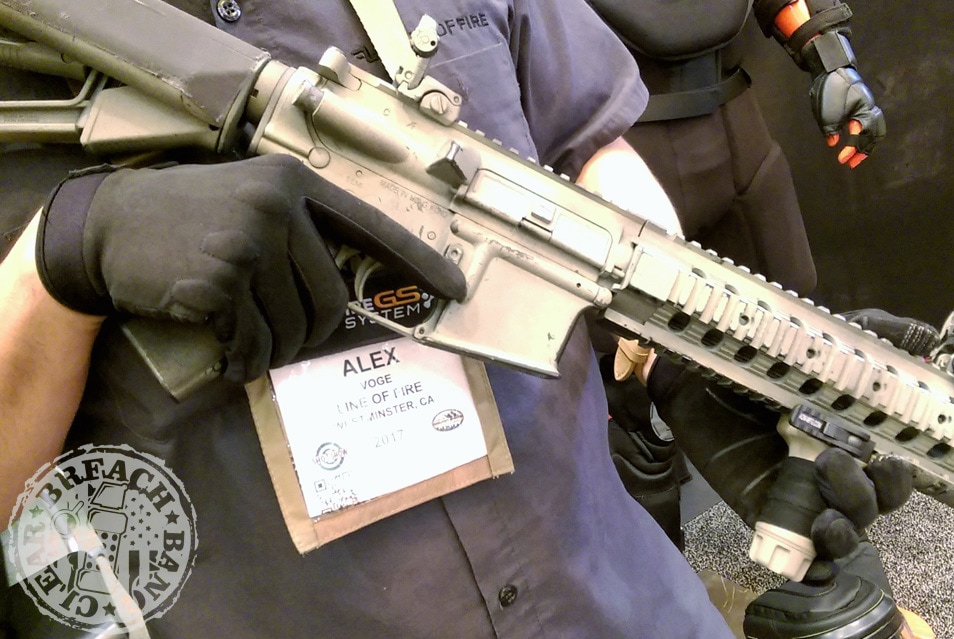 On to the features: The Shooter's Glove is made of micro suede material for breathability, and has a skintight fit with a wrist strap to secure it. The knuckles have some foam padding that doesn't get in the way. The finger tips are touchscreen compatible. These features were the product of a lot of hard work by LoF, with direct input from Dynamis Alliance, for elite warriors who requested the best possible shooting glove.
These gloves are made here in the US of A and come in black only. They'll be available soon for military contracts and the civilian market.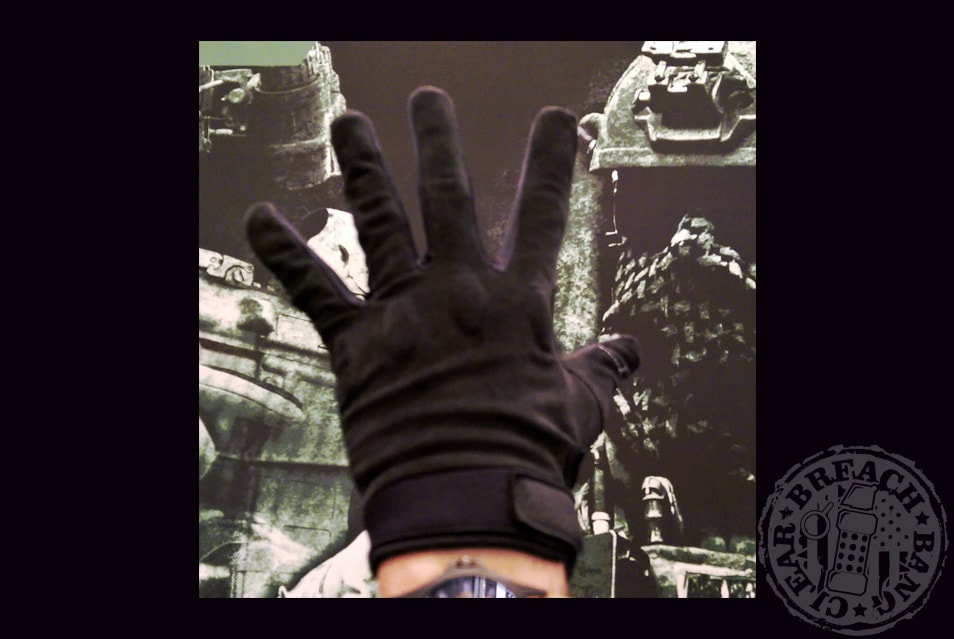 Brian Miller, owner of Line of Fire, started his company many years ago to fulfill military glove contracts, specifically for the special operations community. LoF is now working to cover conventional military contracts and making their products available to the civilian market. LoF is a Berry Compliant company that manufactures their products here in the USA. Whether the order is small or large, Line of Fire can accommodate their customer's needs.
-Fifty Shades of FDE
---
[For more information visit Line of Fire online here]
---
Mad Duo, Breach-Bang& CLEAR!
Comms Plan
Primary: Subscribe to our newsletter here, get the RSS feed and support us on Patreon right here.
Alternate: Join us on Facebook here or check us out on Instagram here.
Contingency: Exercise your inner perv with us on Tumblr here, follow us on Twitter here or connect on Google + here.
Emergency: Activate firefly, deploy green (or brown) star cluster, get your wank sock out of your ruck and stand by 'til we come get you.