LifeSaver bottles – 'cuz $hitt!n' yerself sucks
We had a great talk with the folks from LifeSaver in the "Pop Up Preview" on floor 5 during SHOT Show. We were familiar with their first water filter bottle and liked it, but they've turned this new one up to 11. The bottle only holds 400ml of water, but it does a lot more than just hold water.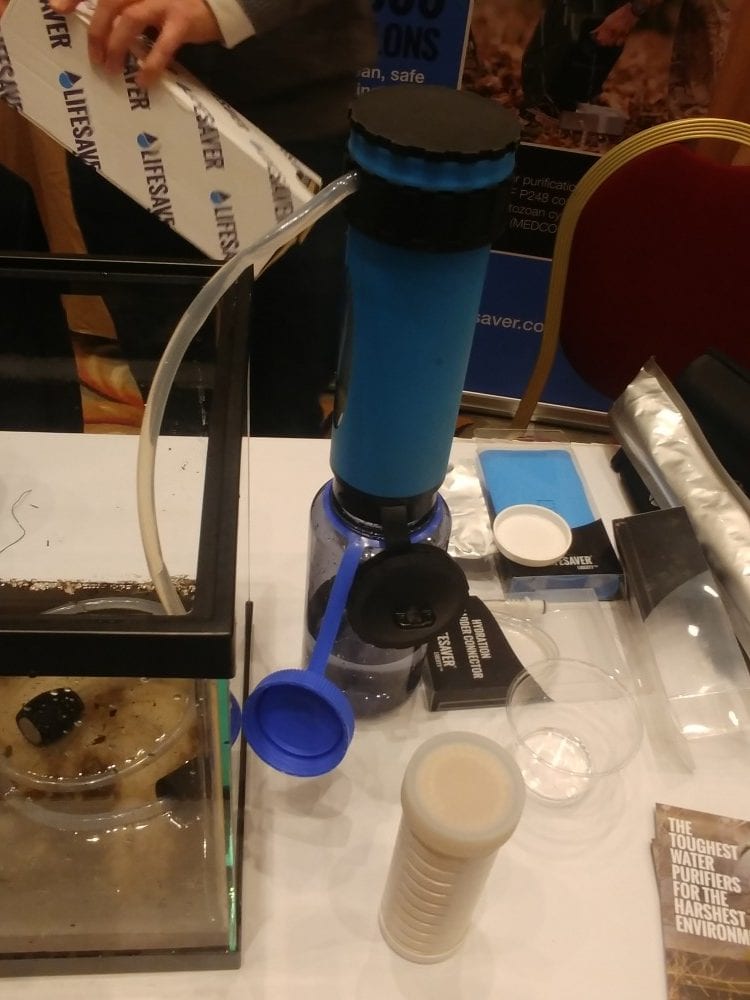 Cover photo: @driventoextremes using LifeSaver in north Africa.
Icon Lifesaver: Filter your water in the field – getting the shits sucks
The Liberty Bottle (available on Optics Planet and Amazon) is like a combination of a traditional pump water filter with the ability to store some water in it also. The bottle has the ability to attach a scavenger hose to it, meaning you aren't scooping it through the fetid water. This decreases the risk of contamination of the drinking area.
Grunts: fetid.
The bottle can mount to a bunch of wide mouth bottles (like Nalgenes) for additional potable water storage. The filter uses a hollow fiber membrane that doesn't require backflushing and slows down and eventually stops around 2000 liters letting you know that the cartridge needs to be replaced.  Taste is improved with a replaceable carbon disc — did we mention this thing has the tests to back up claims of its resistance to viruses, bacteria, and cysts?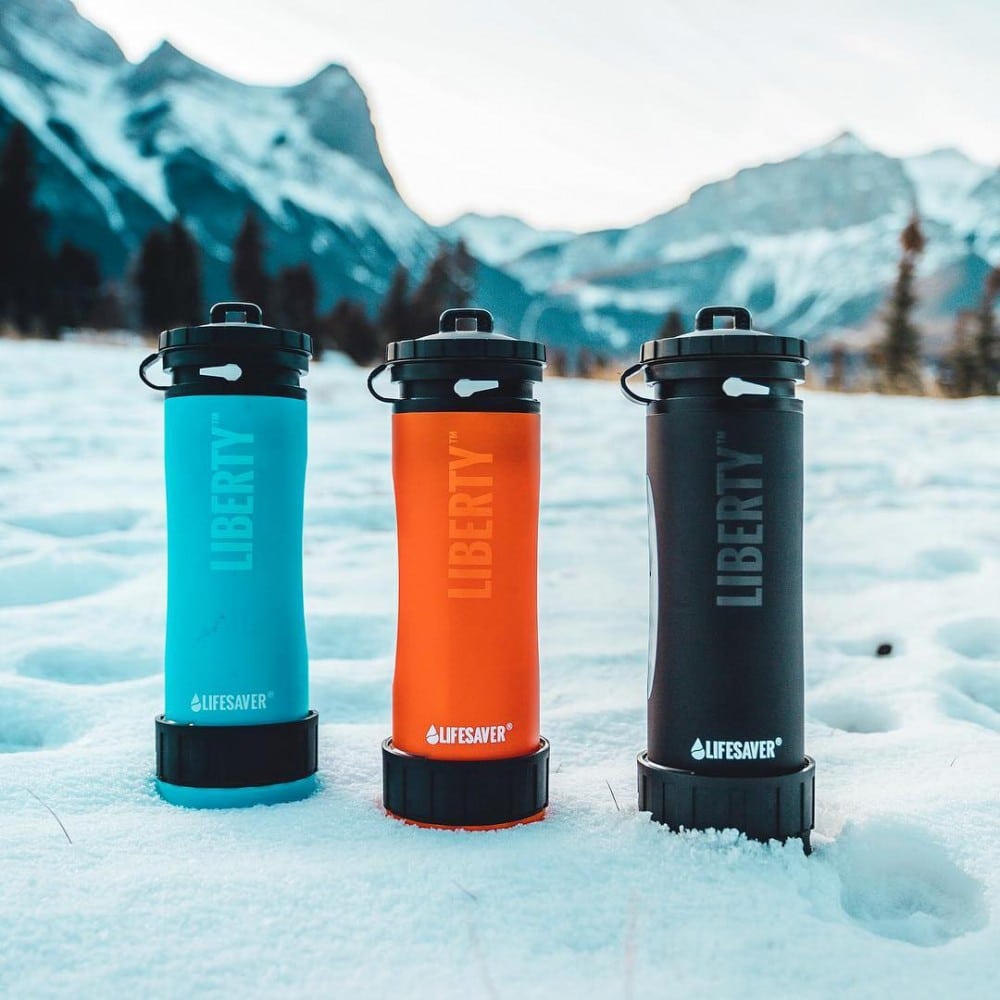 To put that into perspective, you could drink from the sink at Nancy's Squat & Gobble after Dirty Mike and the Boyz were done in it without getting sick (and as you're no doubt aware, they don't exactly meet NSF/ANSI standards to begin with). That is why it would be an excellent choice for someone who was trying not to drive stupid.
The bottle pressurizes meaning you don't have to suck on it in order to drink you just open or close the valve. We plan to pick one of these up and try it out on water we're sure would most certainly give us the shits.
Wish us luck.
Icon LifeSaver Jerrycan: Water filtration in bulk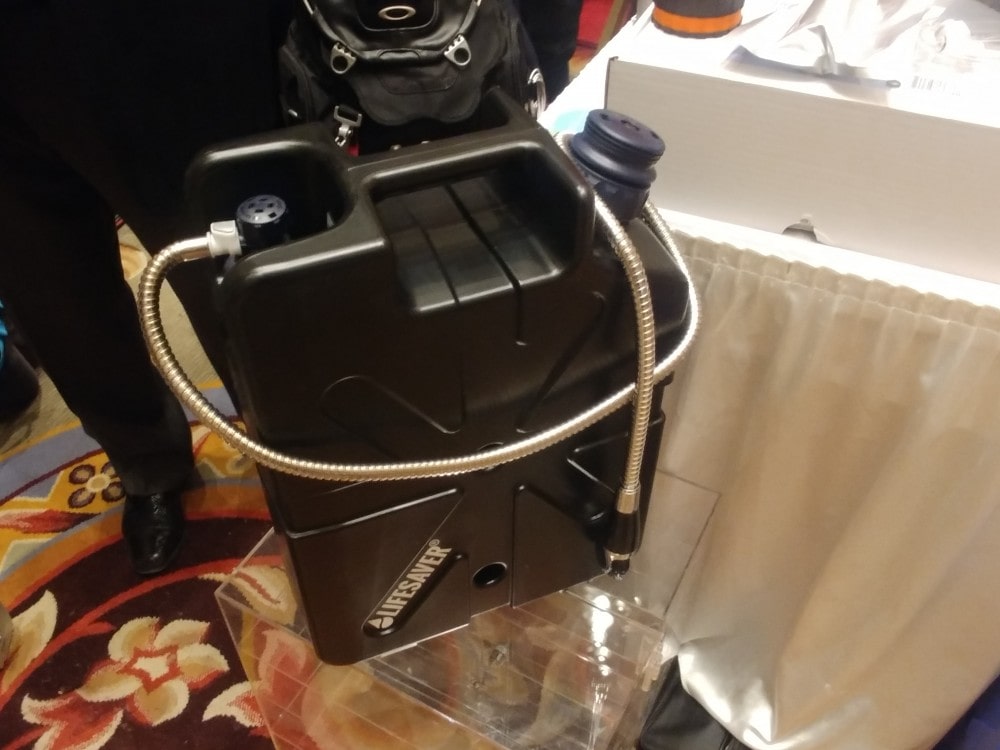 The water cleaning beast you see above has been around for a bit, but it's always worth a mention.  The LifeSaver Jerrycan (also on Prime) comes in two versions; a 10,000 model, and another that holds 20,000 liters. The larger of the two doesn't even cost that much more than the other, though it has just half the water purifying capacity.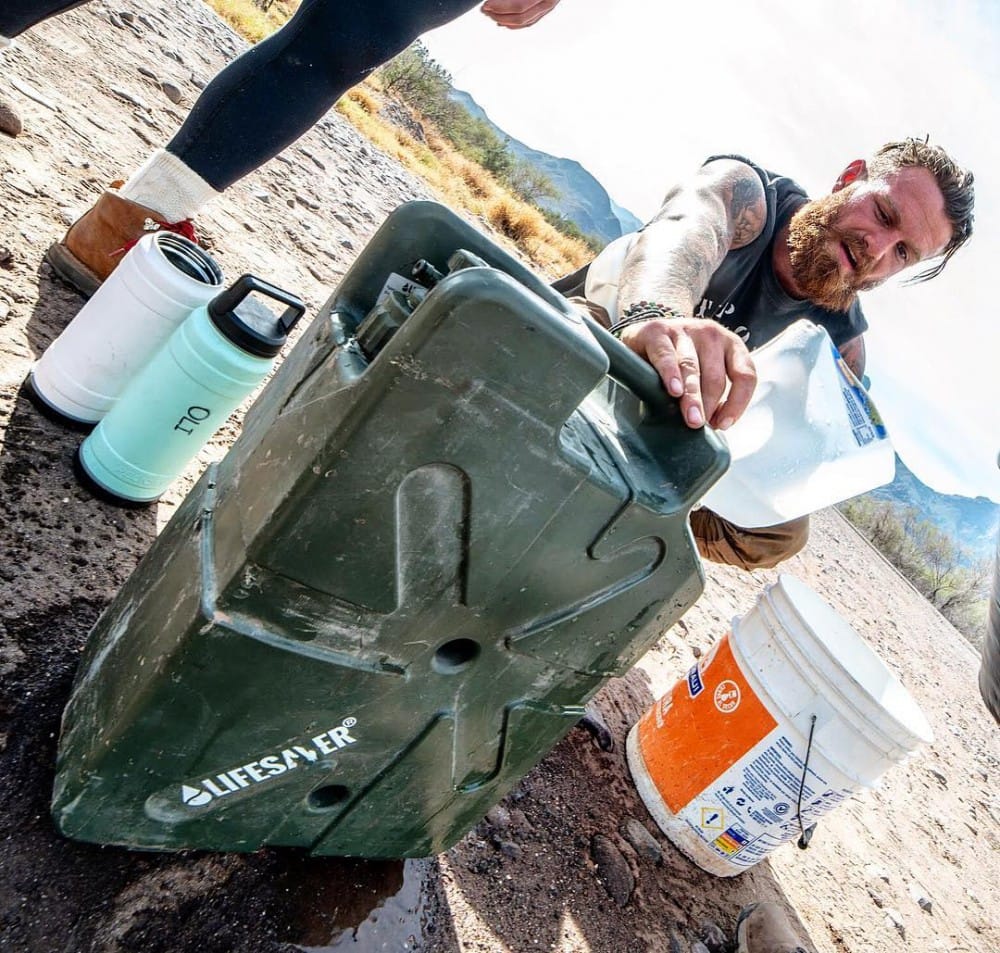 The other cool thing about these is, you can get a shower attachment you can use to create clean water to clean cooking items or even just clean off as the jerry pressurizes to force water through the filter. Store one of these in your overlanding rig — put a bottle in your car.
This only helps with hygiene, mind you. Any other risks must be dealt with separately.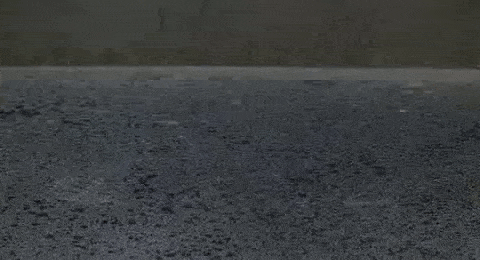 All told, this is a pretty cool system for storing dirty water and making it clean.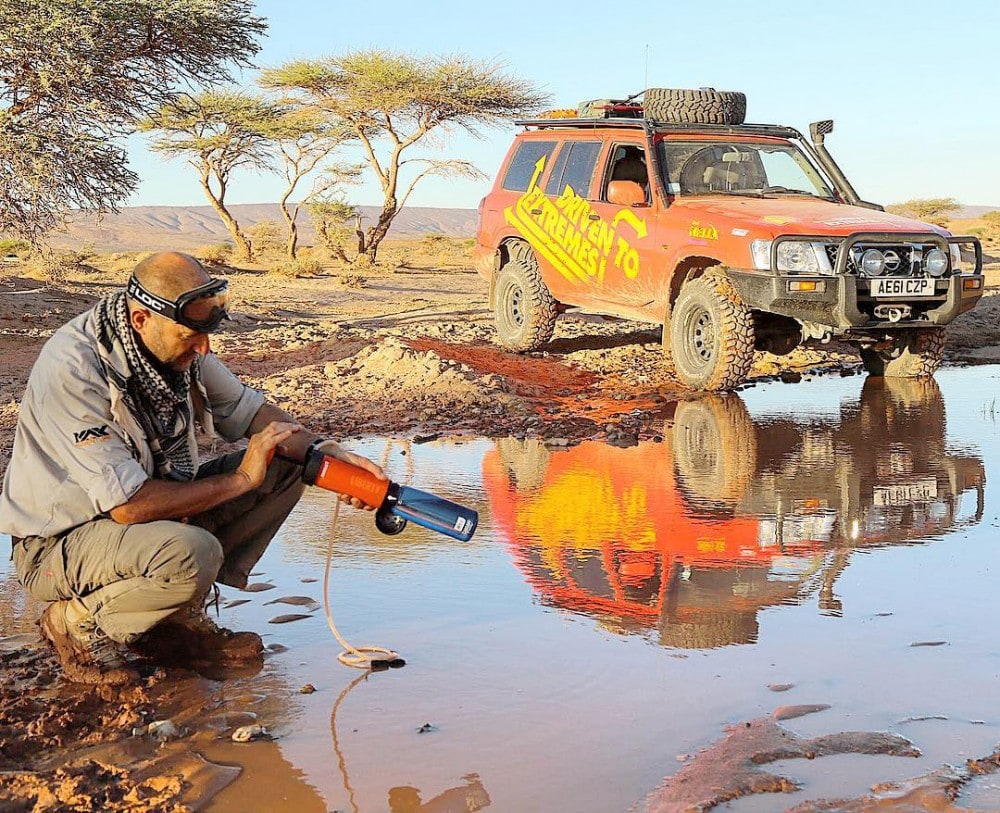 Like what you read here? Consider backing us on Patreon.
You'll be automatically enrolled into the Tactical Buyers Club, thus getting dozens of discount codes to high-end companies in the tactical/firearm/outdoor arena, and you'll earn the right to wear the House Morningwood sigil.
⚠️ Some hyperlinks in this article may contain affiliate links. If you use them to make a purchase, we will receive a small commission at no additional cost to you. It's just one way to Back the Bang. #backthebang