Stocking Stuffer | Kitfox Design Group Launches Firearm Cookie Cutters
Our good friend Sara Westman of Kitfox Design, who you may already know of for her highly detailed firearm graphics in the form of prints, morale patches, and coloring books, adds firearm themed cookie cutters to the mix.  They look pretty awesome, and are just in time for the holidays!
From Kitfox Design Group: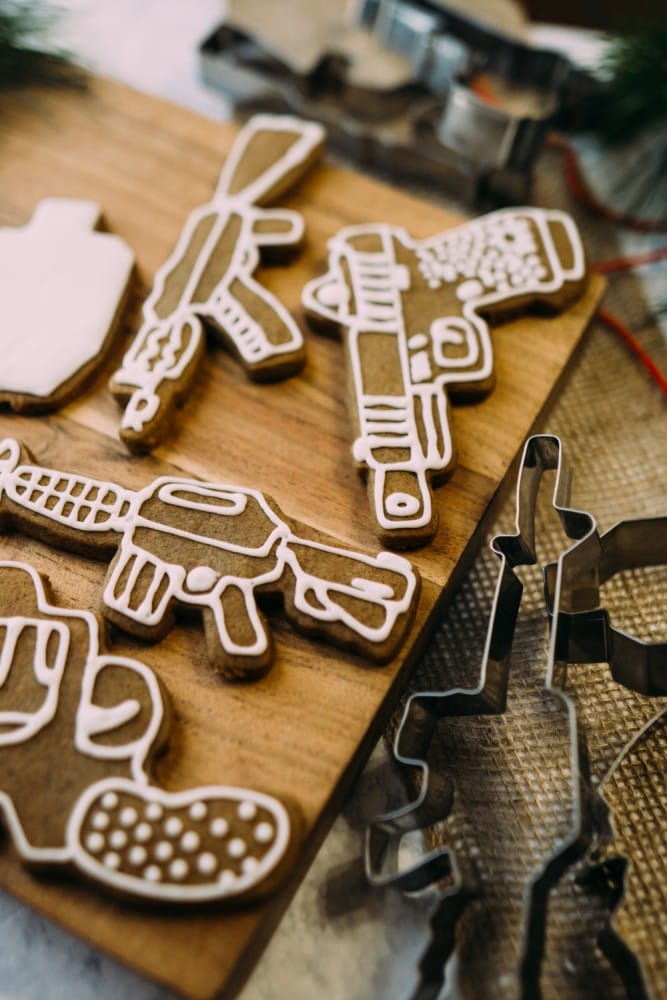 Kitfox Design Group Launches Firearm Cookie Cutters Combining your love of baked goods and weapons.
BOISE, Idaho (November 21, 2018) – Do you remember when Kitfox Design Group broke the internet by creating a coloring book full of firearms? It's hard to forget since it sold like wildfire and was featured nearly everywhere. This time around Kitfox is releasing a set of five firearms themed cookie cutters.
Available as of 9 a.m. Eastern Time today on the Kitfox Design Group website, there is no better way to express your love for firearms at Aunt Judith's annual holiday party than a plate full of revolver-shaped sugar cookies.
Some customers are already saying "that's the most awesome thing I've seen in ages!" If you don't think these cookie cutters are awesome and hilarious, go ahead and forward this along to someone with a sense of humor. The cookie cutters are quite literally perfect for every occasion.
Going to a boring holiday party and want to spice things up with some Krinkov shaped gingerbread cookies? You got it! "My wife and mother in law are giving me shady looks about the cookie cutters. I love it!" They're sure to trigger your safe space loving blue-haired cousin, too. Maybe you're just taking it easy this holiday season, and simply want to eat a Glock shaped keto shortbread cookie with your veteran-brewed coffee while wearing your Kalashnikov-themed ugly Christmas sweater.
It doesn't matter what kind of cookies you make or how you decorate them – these cookie cutters are sure to create some sweet conversation about firearms this holiday season. That is ultimately the goal of Kitfox Design Group: creating the opportunity for positive conversations surrounding firearms without having to be at the range or at a gun counter. It doesn't get much more American than this.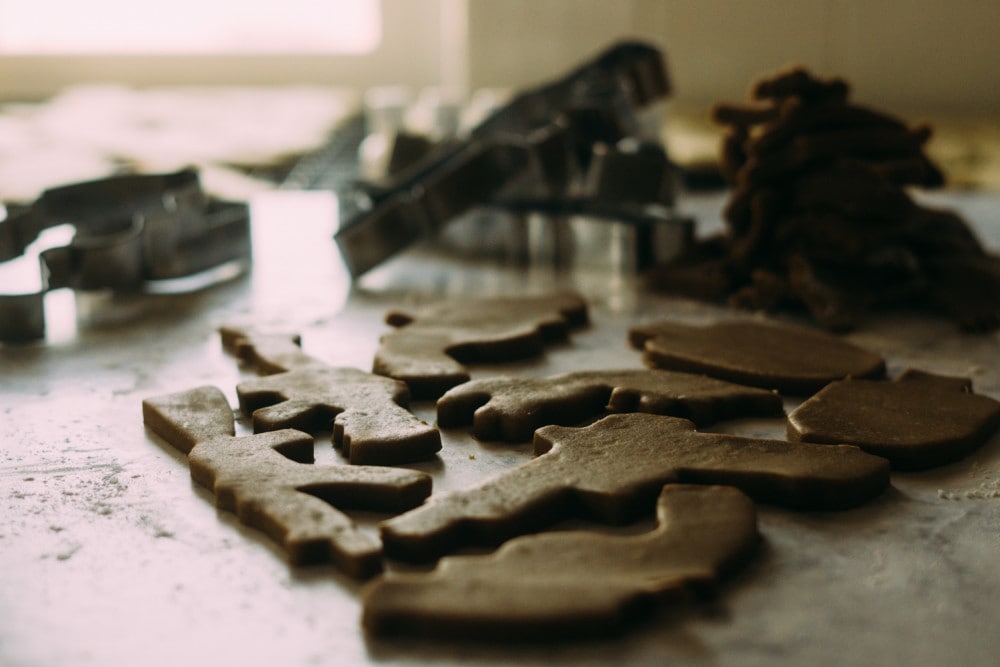 Kitfox Design Group is headed up by Sara Westman, a graphic designer and technical illustrator in the firearms industry, known for her Firearm Coloring Books and high detail firearm morale patches.
You can order them here.
"Due to the busy holiday shipping season, Kitfox will only be utilizing USPS Priority Mail and Priority Mail Express services beginning November 19th through January 1st. Please see the shipping deadlines below and make appropriate plans, please email us at [email protected] if you need to upgrade your shipping option, or change the ship to address."
USPS Christmas Shipping Deadlines:
US Domestic: December 15th for Priority Mail, and December 19th for Priority Mail Express.
International: December 1st for Priority Mail International, December 10th for Priority Mail Express International.
Military APO/FPO/DPO: December 1st for Priority Mail, December 15th for Priority Mail Express Military Service.
Enjoy Breach-Bang-Clear? How about doing us a solid. Back us by joining Great House Morningwood – you'll get stupid awesome rewards for it.