Kitanica's Lightweight Vented Shirt
Kitanica's Lightweight Vented Shirt has been around for awhile, but now it's available in a navy blue and long sleeve version. Potential new wear too much shirt? We'll find out.
Here's what they told us about it:
Constructed of a combination of light but durable 4.5 oz. polycotton ripstop and antimicrobial moisture managing A.M.Y/Sorbtek Mesh, it offers incredible breathability. With a substantial mesh vent behind the arm and gussetted back, this shirt has been designed for great airflow.

It is equipped with left and right angled and pleated front chest pockets with pen tubes on the left pocket. The design of Kitanica's shirt includes a banded collar as well as the ability to wear it tucked or untucked. The shirts are made in the U.S.A.
One review gives it five stars.
Awesome Shirt. Reviewer: Tim Fielding from Kalamazoo, MI United States. Super comfortable, tough and fits guys with big upper bodies and smaller waists, the breathers under the arms work great and look great. Highly recommended.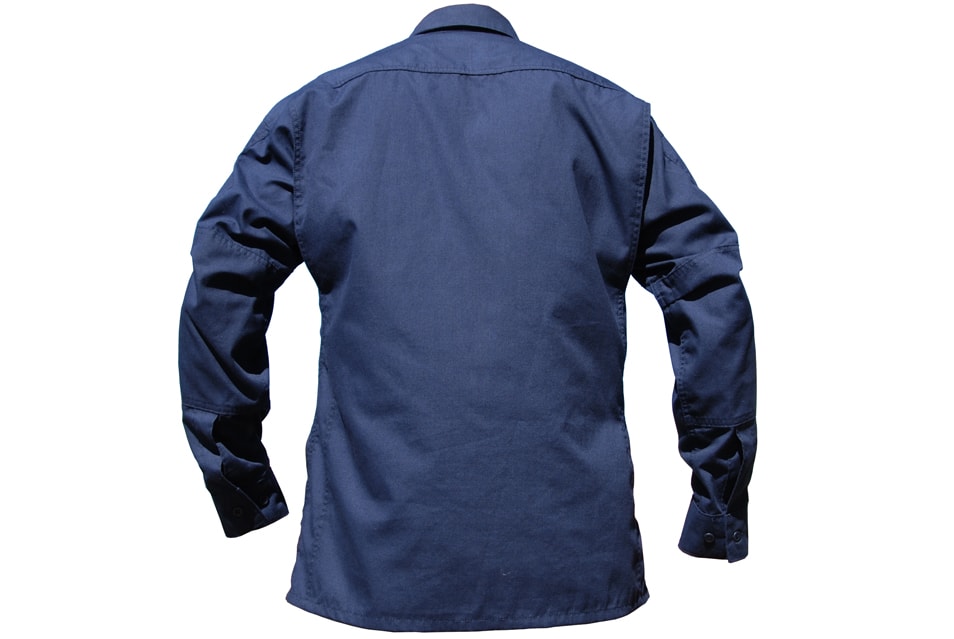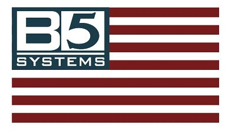 More about Kitanica in their own words:
Kitanica is a word derived from "chitin" (pronounced Kǝi•tin), a key structural component of insect exoskeletons. Due to the overbuilt nature of our designs, we decided it best described our mission to make the most functional and durable gear possible.

Kitanica is a family owned and operated business run by Beej Cronin, his brother Chris Cronin and their cousin Leonard Riccio. Beej Cronin is Chief of Design, while Len Riccio is Chief Operating Officer and Chief Financial Officer, and Chris Cronin serves as Chief Marketing Officer. These three partners grew up together on the East Coast and have worked side-by-side for a lifetime on hundreds of different projects, constructing everything from a 2-bedroom home to tennis ball cannons.

Kitanica was originally formed in Brooklyn, NY in 1995 and moved to San Francisco in 1997. There, Adam Savage of the Discovery Channel's Mythbusters started wearing his Kitanica MARK IV on national television, and the world became aware of the remarkably distinctive utilitarian products Kitanica was producing.
You can find them online here.
---
---
Mad Duo, Breach-Bang& CLEAR!
Comms Plan
Primary: Subscribe to our newsletter here, get the RSS feed and support us on Patreon right here.
Alternate: Join us on Facebook here or check us out on Instagram here.
Contingency: Exercise your inner perv with us on Tumblr here, follow us on Twitter here or connect on Google + here.
Emergency: Activate firefly, deploy green (or brown) star cluster, get your wank sock out of your ruck and stand by 'til we come get you.