Ken Good fires up the new 50W Night Reaper

That's a 50W HID handheld searchlight generating 5,200 lumens of light. It takes lessons learned from developing crew served weapon-mounted lights (CSWLs) and applies them to building a very serious handheld searchlight.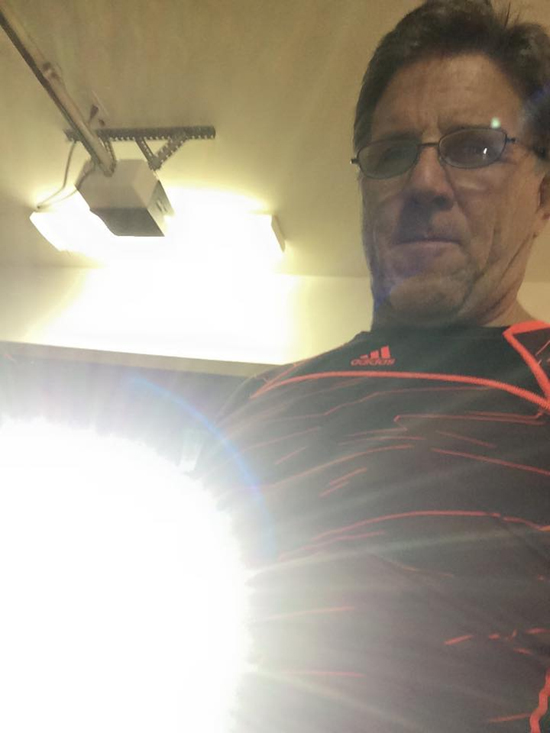 5,200lm not be all the lumens, but it's sure a helluva lot of 'em.
The man holding the spotlight is Ken Good. He's the fella who developed it. Good is a former NSW professional who recently celebrated his hunnerd and eleventy-first birthday; you may remember him from such classics  as Force On Force Training Before It Was Cool, The Strategies of Low Light Engagements, Combat Concepts Inc., the Surefire Institute, Strategos International, Progressive Combat Solutions, Clarity or Chaos and of course his trademark staunch chin. Anyway – he's always had tactical fetish for light, as you can see for yourself by checking out Night Reaper Systems.
FYI according to Good, the battery on that light above will last 80+ minutes with the light turned to high beam – that's pretty sweet, whether you're using it work a crash scene, search for a missing person or just trying to get a look into the upstairs sorority house window.
Night Reaper develops and manufacturers a number of crew served weapon lights, LED handheld lights and related products. Here's a quick look.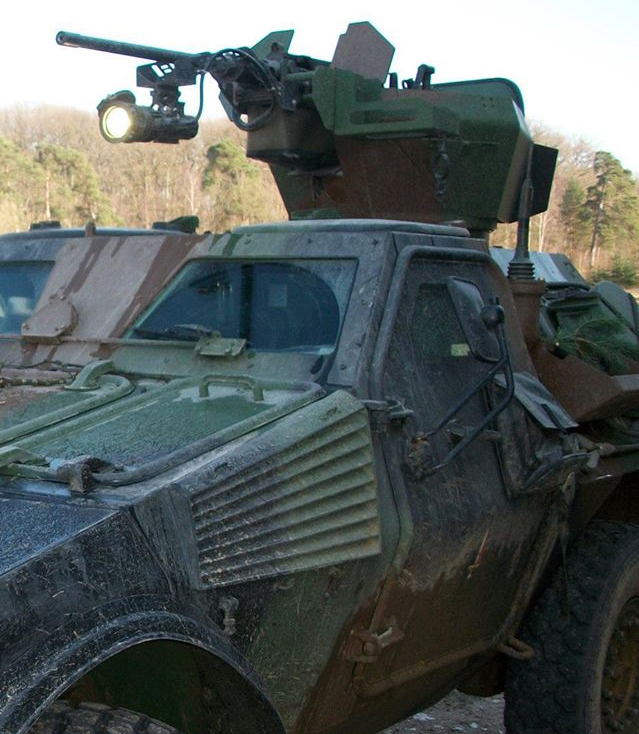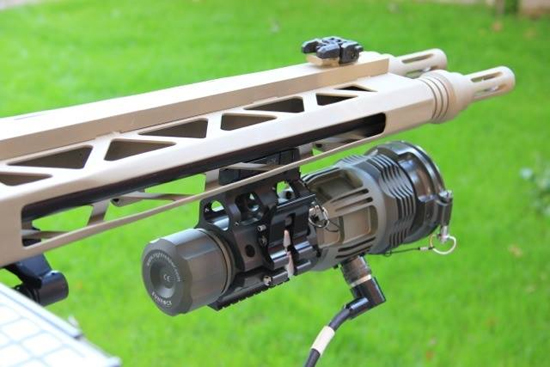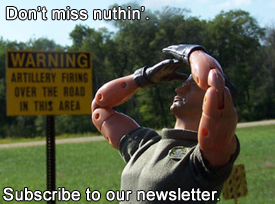 This is the Estrela multi-function flashlight, a 1,000lm handheld described as the culmination of decades of illumination technology research, development and practical experience.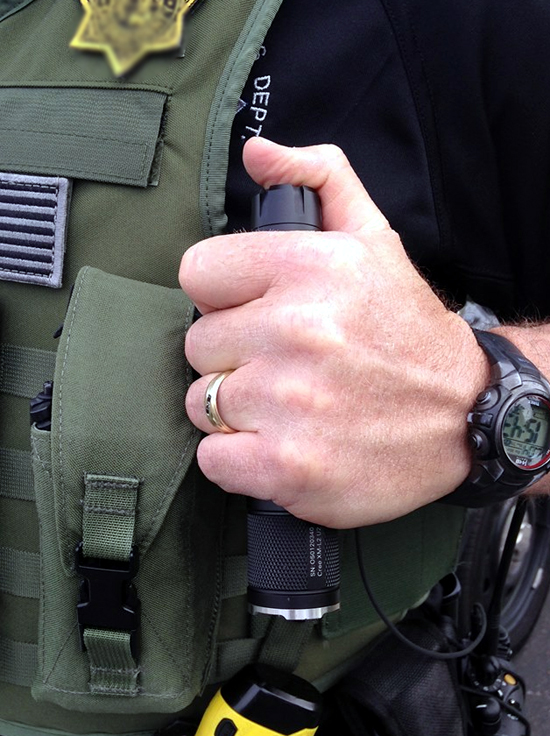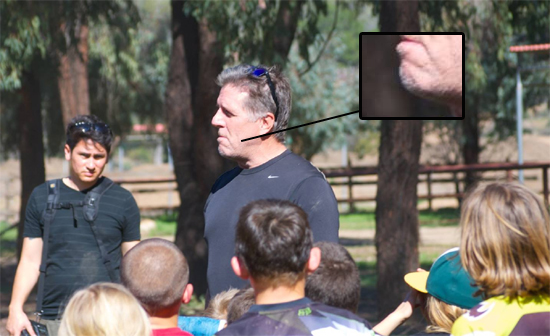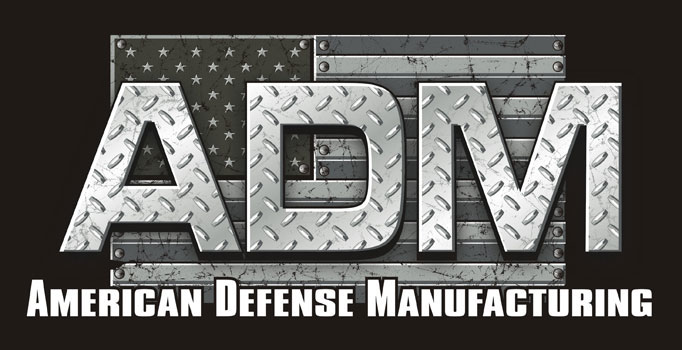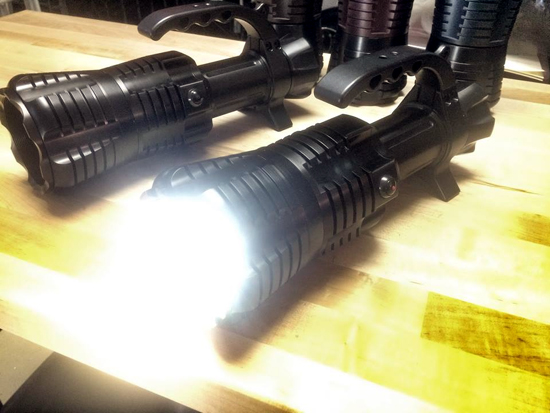 Things have certainly come along way since dudes like this snake-eater carried a 30 lumen D cell strapped to his machine gun.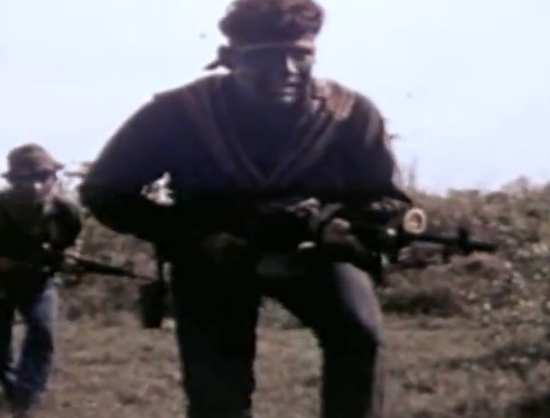 If you like flashlight porn as much as we do, or you work a job where you need a quality light, you might oughta consider checking out Night Reaper Systems.
More information can be obtained by e-mailing [email protected] or just checking out their website online. Follow Nightreaper Systems on Instagram, check 'em out on Flickr, visit their Facebook page, stalk them on Twitter or subscribe to their YouTube channel.
Comms Plan
Primary: Subscribe to our newsletter here or get the RSS feed.
Alternate: Join us on Facebook here or check us out on Instagram here.
Contingency: Exercise your inner perv with us on Tumblr here, follow us on Twitter here or connect on Google + here.
Emergency: Activate firefly, deploy green (or brown) star cluster, get your wank sock out of your ruck and stand by 'til we come get you.
Swinging Dick Approved.