KE-15 Flared Magwells and KE-15 Action Carbine | KE Arms
In case you missed it, KE Arms revised its Flared Magwell receiver design. It now allows the use of Magpul D-60s, X-Products Drums, and Surefire 60/100 round magazines in their rifles.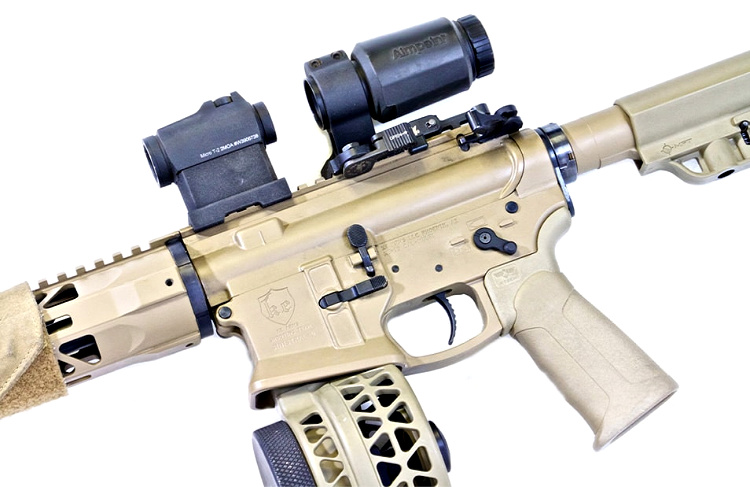 Billet Flared Magwell
The Billet Flared Magwell receivers are available in the following configurations:
80% KE-15 Lower Raw
The KE-15 80% lower receiver is machined from billet 7075 aluminum—made in USA—to mil spec tolerances; then tumble deburred. All that is left to do is machine the fire control pocket, for the trigger group and drill a few holes. Once complete you will have a fully functional KE-15 type lower. The flared magwell accepts D60s, Surefire 60 and 100 round magazines, and all standard AR15 magazines.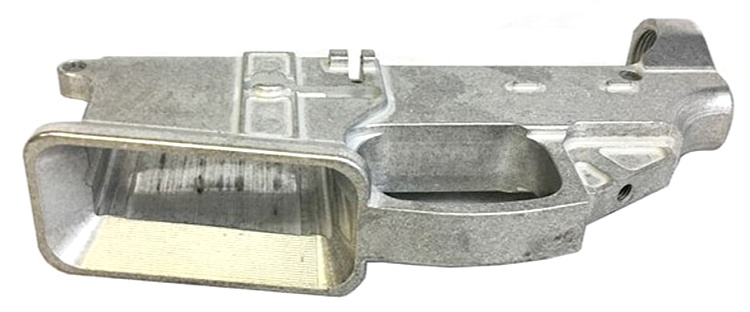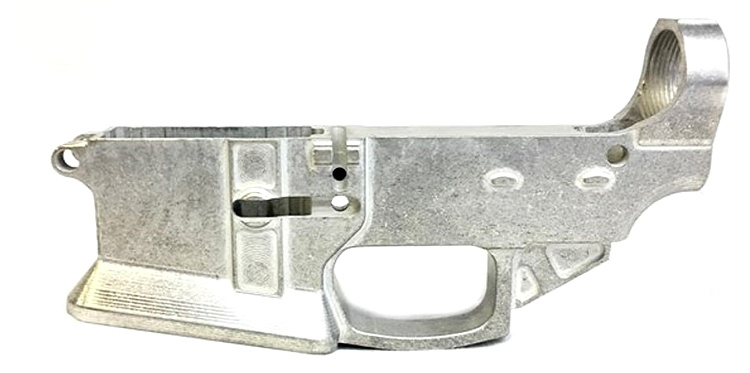 The KE-15 Billet Flared Mag-well Lower Receiver is precision machined in-house from hi-grade 7075 billet master plate to mil-spec standards making it compatible with most mil-spec M16/M4 uppers. Features a broached mag well and mil-spec 8625 type III, class 2 hard anodized.
The current generation of flared mag wells has been revised to work with Surefire 60 and 100 round magazines, Magpul D60s, and X Products Drums. Ready to be assembled with your choice of lower parts kit.
Complete with choice of match trigger.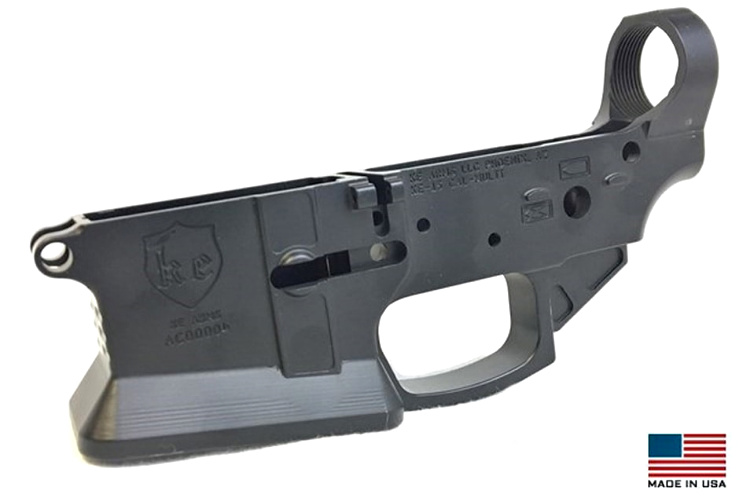 Action Carbine
Here's how the company describes it:
KE Arms proudly manufactures all of our parts in the USA.  The KE-15 Action Carbine is assembled using all of our top of the line parts including the new Billet Flared Magwell receiver and patent pending SLT-1 Trigger to create a package that can perform any expected shooting task from 0-400 yards equally well. The Action Carbine is well suited for Law Enforcement Duty Use, Home Defense, and Action Shooting Sports. Simply outfit it with the muzzle device and optics package needed for your application.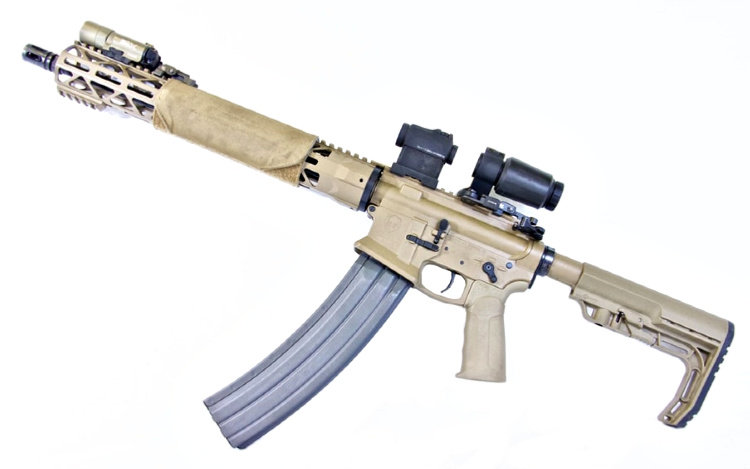 KE-15 Action Carbine for the Win
Russell Phagan, the Marketing Director for KE Arms, told us he used this configuration to win first place in Trooper Division at the 2017 High Desert 3 Gun, and First Place in Trooper Division at the 2017 Independence Day Action Rifle Match — we've added some of those images below.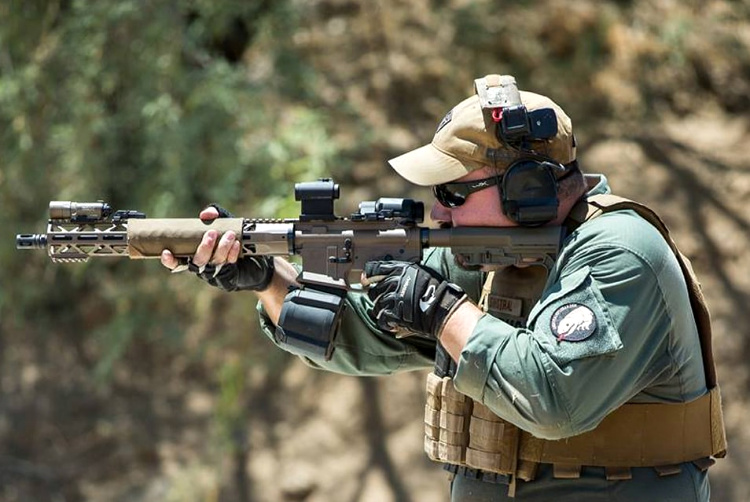 Check out the details and specs on the KE-15 action carbine for yourself.
About KE Arms
KE Arms is a manufacturer specializing in products for the firearms industry. These product areas include complete firearms and components for AR15 and AR10 rifles, shotguns, pistols, and roller lock firearms. Our emphasis in manufacturing is robust quality and a dedication to the advancement of firearms technology and usability. Our team combines 25+ years of tier-one manufacturing experience in the automotive, aerospace and semi-conductor industries, along with modern combat in both Iraq and Afghanistan and law enforcement applications. Our competition shooting team actively participates in our cycle of research and development. This unique combination allows us to produce firearms and accessories with the most advanced tools and techniques in the industry that are specifically designed for real-world applications. Our products are all made in America by Americans.
You can follow KE Arms socially on Facebook, Instagram, and You Tube.

 This article may contain affiliate links. If you make a purchase using such a link, we will earn a small commission from that sale at no additional cost to you. 
Like what you read on Breach-Bang-Clear? Consider joining our Tactical Buyers Club.