RCS Vanguard 3
Fifty Shades of FDE
Running a Weapon Light concealed is always a challenge. I don't run one myself, but that may change…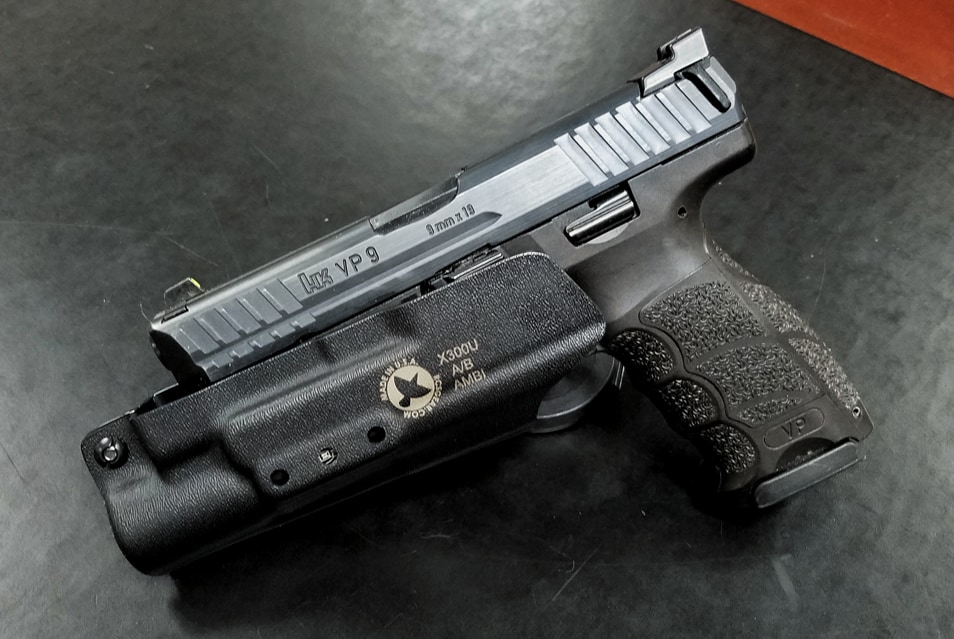 It may change because Raven Concealment Systems came up with a minimalistic solution to carrying a WML-equipped pistol: the Vanguard 3 holster. This is just a quick glimpse of the Vanguard 3, expect a full review once I have the chance to run it for a while.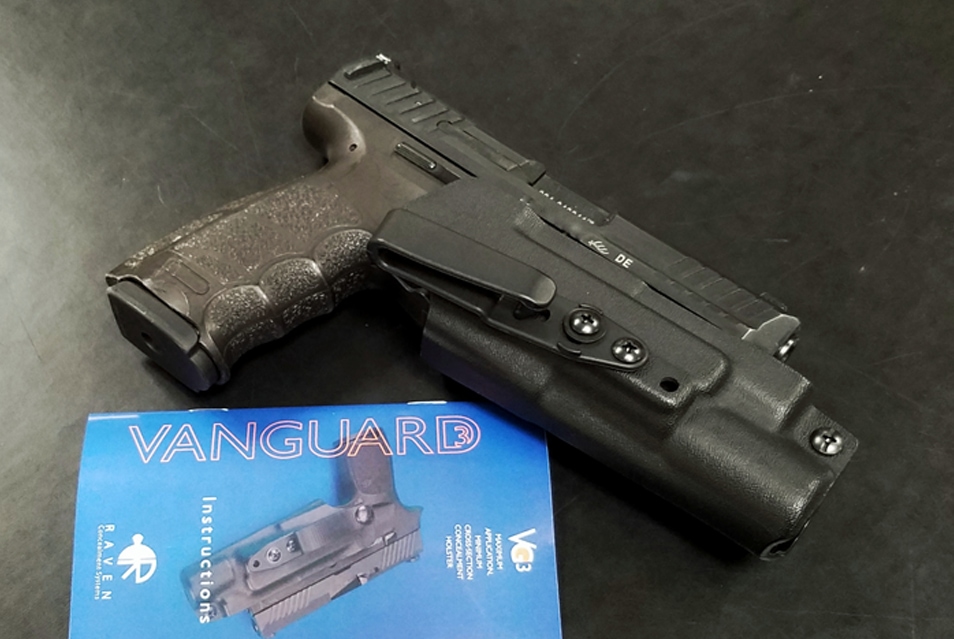 The Vanguard 3 comes in two models: one for the Surefire X300U A/B, and one for the Streamlight TLR-1/HL. It holds and secures the weapon system by the weapon light and covers the trigger guard without having the bulk of a full holster. Another advantage to the minimalist design is that it's compatible with multiple pistols (the list is too long to post, it's available at the website). It's also fully ambidextrous with either tuckable soft loop or overhook struts in 1.5″ or 1.75″.
Sometimes less is more, as this one holster can accommodate almost all of your carry options by itself. Stand by for a full review!
They go for $54.99.
For more information and a compatibility list, click here.
-Fifty Shades of FDE
---
---
Mad Duo, Breach-Bang& CLEAR!
Comms Plan
Primary: Subscribe to our newsletter here, get the RSS feed and support us on Patreon right here.
Alternate: Join us on Facebook here or check us out on Instagram here.
Contingency: Exercise your inner perv with us on Tumblr here, follow us on Twitter here or connect on Google + here.
Emergency: Activate firefly, deploy green (or brown) star cluster, get your wank sock out of your ruck and stand by 'til we come get you.