JTF Awesome, In the Flesh at NRA
If you haven't had a chance to check out JTF Awesome yet, you're in luck… if you're in the Atlanta area this weekend, or even if you have access to internet. The NRA Annual Meetings are happening Friday through Sunday and are open to the public. Here's a quick rundown where you can find BreachBangClear JTF Awesome members while at the show, the deals they're offering, and the gear they're giving away…
Strategic Armory Corps (Booth 1849)
SAC is the parent company of Surgeon Rifles, Nexus Ammunition, Armalite, AWC Silencers, and McMillan Firearms. SAC is giving away 100 rounds of Nexus ammo, a Thor Raider, and an Armalite M15Tac16… you don't even have to be at the show to win. 
GIVE AWAY!!!

1000 rounds .223!!!

Enter by Sunday at midnight.

1. Follow @nexusammo

2. Tag three friends

www.NEXUSAMMO.com

_

#nexusammo #precision #ammo

Posted by Nexus Ammunition on Thursday, April 27, 2017
GIVE AWAY!!!

Enter by Sunday at midnight.

1. Follow @awc_silencers

2. Tag three friends on @awc_silencers "GIVE AWAY" post.

www.SURGEONRIFLES.com

_

#surgeonrifles #BeSurgical

Posted by Surgeon Rifles on Thursday, April 27, 2017
GIVE AWAY!!!

Enter by 5/5/17

1. Follow @thearmalite

2. Tag three friends

3. FILL OUT ENTRY FORM

http://woobox.com/bybfnp

www.ARMALITE.com

_

#lion #AR15

Posted by Armalite on Thursday, April 27, 2017
Every show SAC is at, they provide us with a lot to drool over.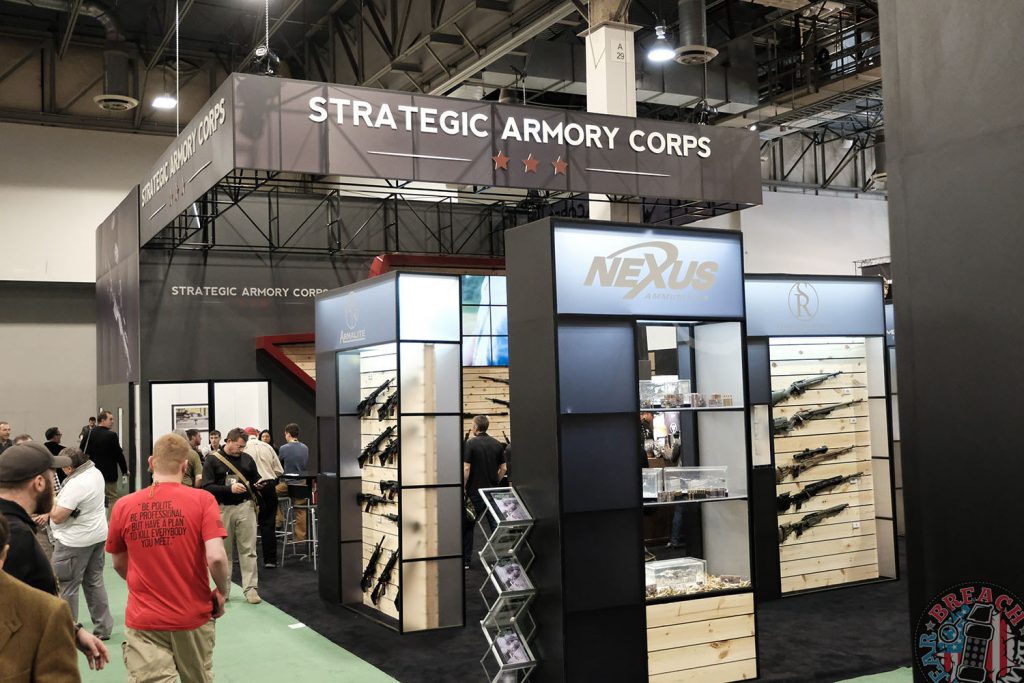 Daniel Defense (Booth 4748)
Daniel Defense has officially entered into the suppressor market. During NRAAM, you can get intimate with their DD Wave. In addition to checking out one of the newest suppressors on the market, you can visit with one of the many industry celebs they'll have at their booth. We're looking forward to seeing Eva Shockey at the DD booth every day.
SureFire (Booth 3250)
In case you missed it, SureFire is giving away 300 Sidekicks during NRAAM. They'll also be offering 20% off MSRP on a shit ton of badass products. Check 'em out, we'll probably be there too often cause we're always hard for SureFire.
[embedyt] https://www.youtube.com/watch?v=Iqa5PGpJ0Go[/embedyt]
Annnnd…just remember…
EOTech (Booth 1341)
EOTech is releasing new scopes for their Vudu line. We spent some time on the range with EOTech recently. Check out video to learn about their new 8x-32x SFP scope.
[embedyt] https://www.youtube.com/watch?v=o41Oit56MpY[/embedyt]
 
Sig Sauer (Booth 3741)
The announcement of more guns is always welcome, and Sig Sauer added to their robust lineup with the M400 Elite line.
[embedyt] https://www.youtube.com/watch?v=RlqlEfqW37Y[/embedyt]
"Since 2010, the M400 has been one of SIG's most successful rifle platforms due to its reliability, accuracy and feature set that distinguishes it from other competitive models," said Tom Taylor, Chief Marketing Officer and Executive Vice President, Commercial Sales. "For 2017, we wanted to once again raise consumer expectation by delivering an accuracy-driven rifle that comes equipped with all the desirable features that shooters look for in a complete AR system."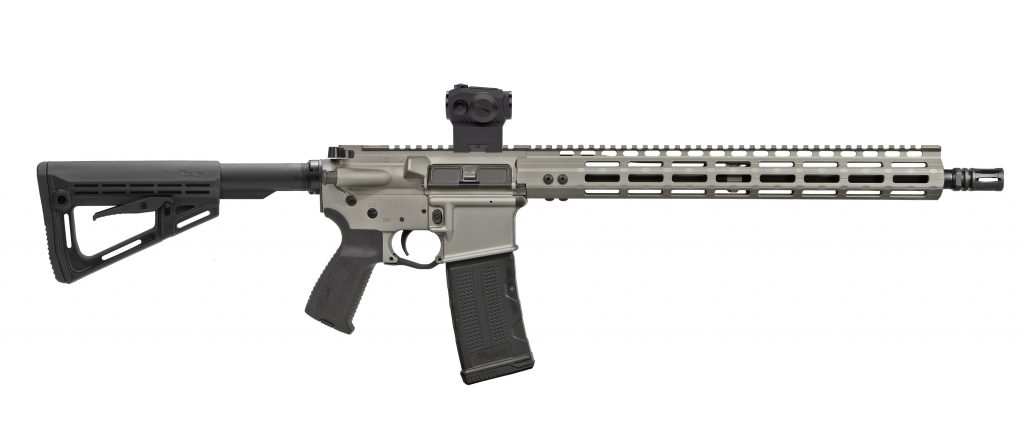 Raven Concealment Systems (Booth 3673)
Stop by RCS to hear from Larry Vickers and Ken Hackathorn. The RCS crew is too much fun to be around, so plan to stay there more than you plan. They're like us, dirty jokes are the standard during any intellectual conversation.
Gemtech (Booth 1214)
Gemtech has some… you guessed it… silencer stuff.
First up on the list is a new and improved version of their Dagger, a 300 win mag silencer. Aside from an aesthetic facelift, the new Dagger is both lighter and quieter. They also added some  rench flats so you can ensure it's as tight as you want it (that's what she said?) and gave you the ability to blind pin it in place, if you're into that kinda thing.
Specs are:|
Caliber:  .30, .300 WIN MAG
Sound Reduction: 30dB
Diameter: 1.5″
Length: 8.8″
Weight: 14.8oz
Mount Thread Mount: 5/8-24
Material: Titanium
Full Auto Rated: Yes
Finish: High Temp Black Cerakote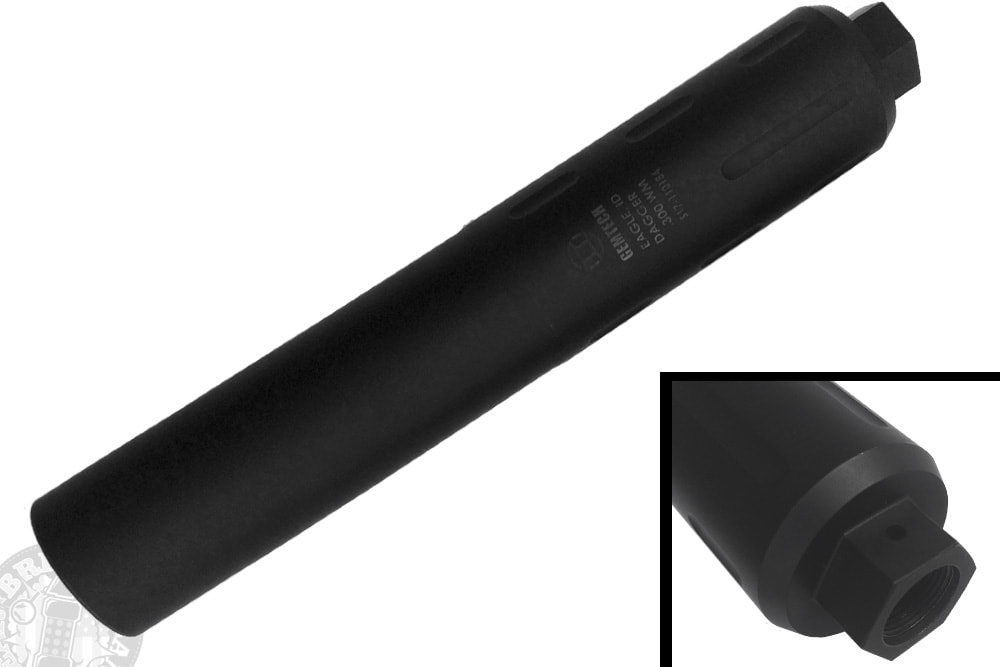 Next up is something that they teased us with a few years ago: a universal quick disconnect adapter for .22lr silencers. If your .22 can is threaded 1/2×28, you can now make it a QD suppressor with the 22QDA from Gemtech. This $130 kit includes the adapter and a muzzle device. It's like an Hk 3-lug mount, but smaller, and with 4-lugs. Is 4-lug a thing? It is not.
Of course, in order to get the most use out of it you'll need spare muzzle devices, which you can get for $33 bucks each. Though they won't be on sale through Gemtech's online store, if you're attending NRAAM they'll have them for sale at the booth.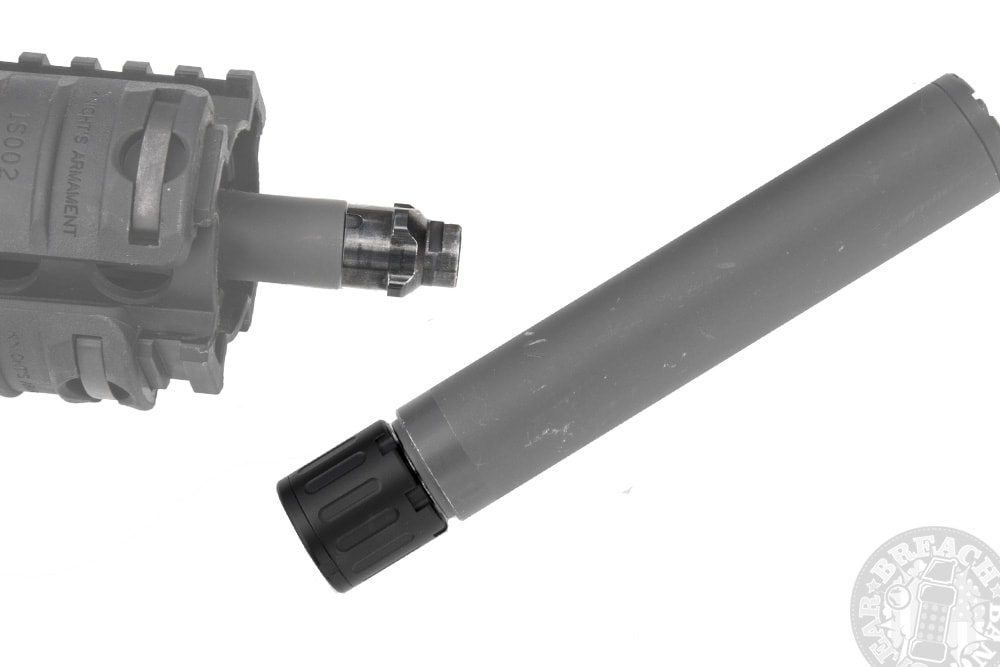 Lastly is another adapter that Gemtech quietly rolled out: an Hk 3 lug adapter for their brand spanking new LUNAR-45 silencer. If you don't yet have the latest and greatest, don't fret because it will also work for the GM-45 suppressor as well as the old Trinity series. These are available now for $150 each.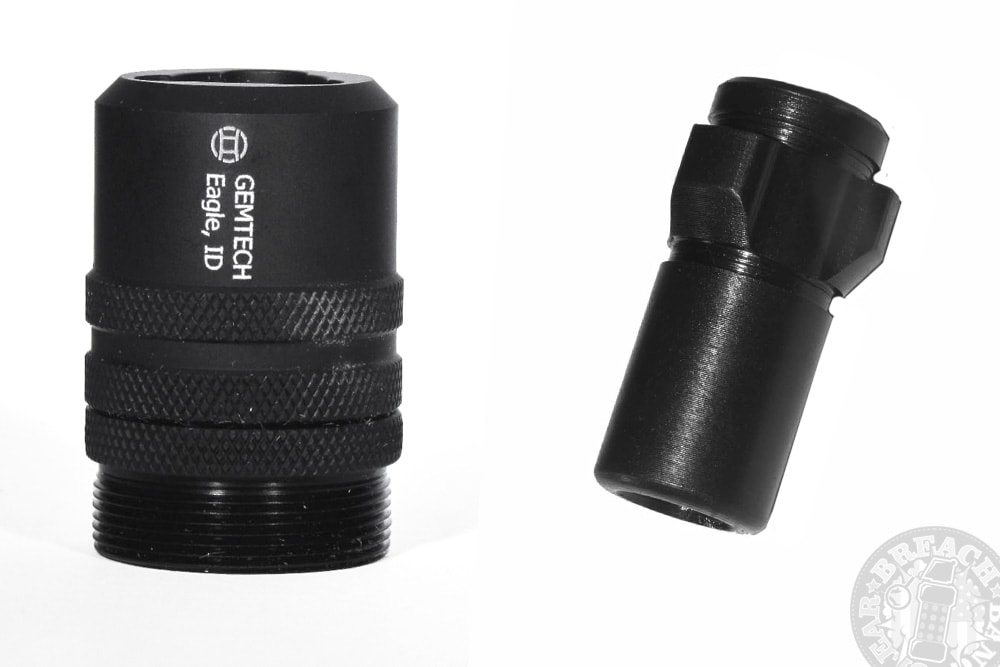 Leupold & Stevens (Booth 1841)
Leupold & Stevens will be releasing a new scope line and another handheld thermal during NRAAM:
– VX5HD Riflescope Line:  The VX-5HD is available in 1-5x24mm, 2-10x42mm, 3-15x44mm, and 3-15x56mm, all featuring a 30mm maintube. A variety of reticles are available, including the Duplex®, FireDot® 4, Wind-Plex®, Boone and Crockett® Big Game and Impact-29 MOA.
– LTO-Quest handheld thermal: This pocket-sized thermal optic helps hunters find downed game, track blood trails and increase situational awareness. The LTO-Quest provides a precise temperature reading of the object being scanned and displays it on the screen. In addition to showing heat sources, the LTO-Quest has a built-in flashlight and camera which allows you to capture and store as many as 2,000 images.
With a detection range of 300 yards, the LTO-Quest seems like a very promising handheld. This is one product we're looking forward to groping.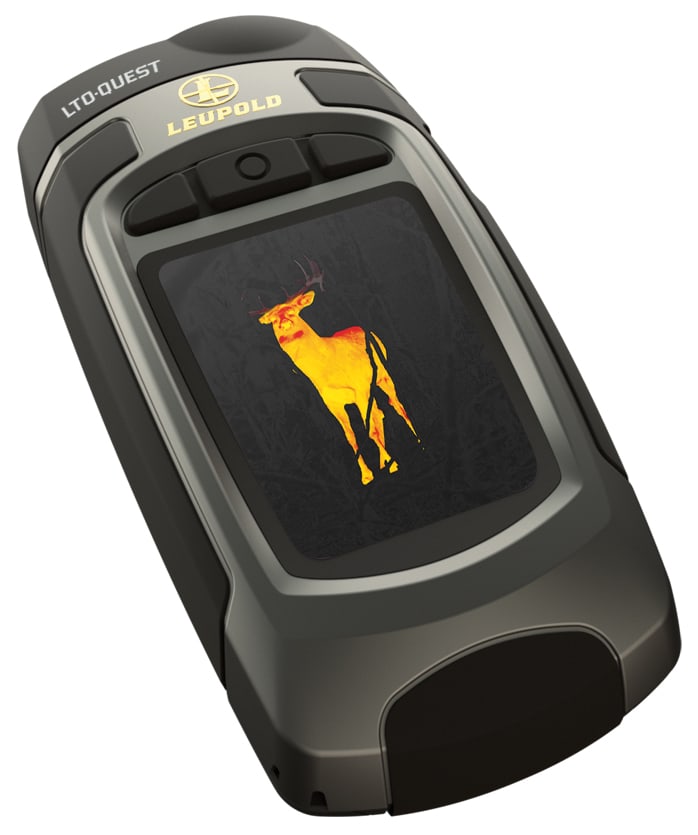 Propper
Our longtime friends, Propper, won't be at the show. But, you can use discount code BREACH20 for 20% off in their online store through June 30th.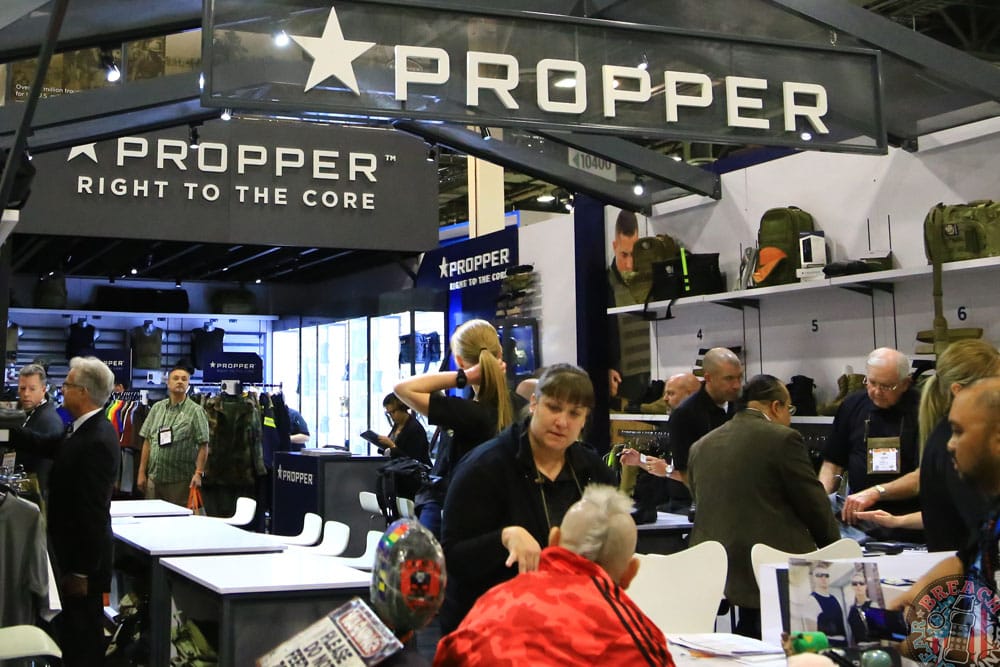 Armageddon Gear (Booth 3680)
Most of the Armageddon Gear crew will be at NRAAM, even the beloved Meat Wagon- which is usually stocked full of beer and AG goodness. Shop at the show or online and enjoy 15% off everything.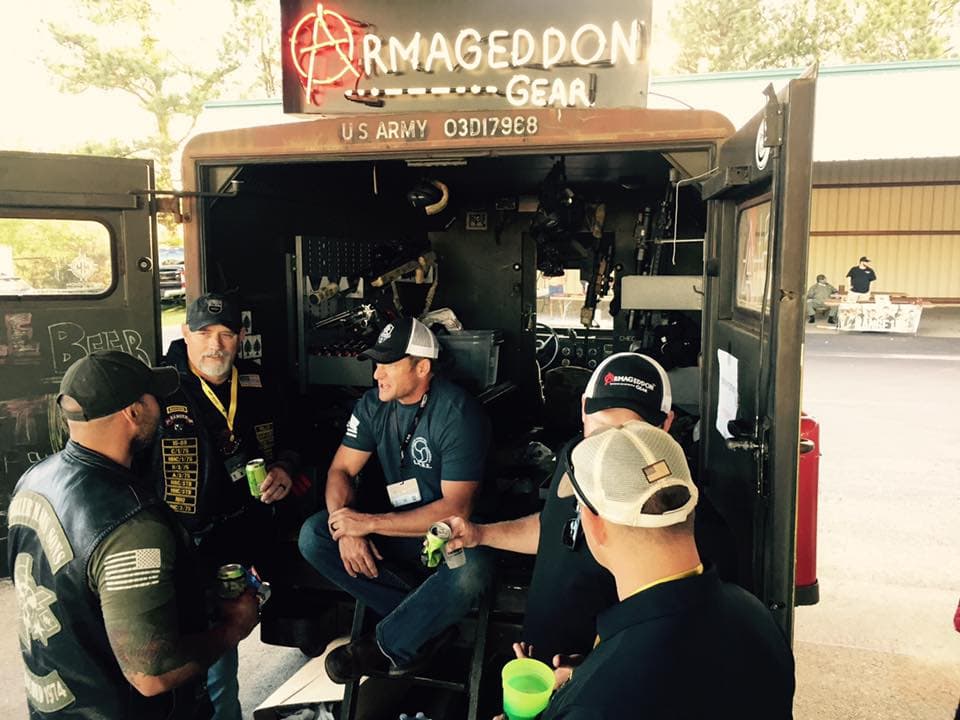 Some of AG's newest products are:
– Heavy Carbine Sling for the SCAR-H, AR10, 7.62 Battle Rifles or any carbine where you want some extra support.
– The
58″ Precision Rifle Case
, which accommodates a rifle with a suppressor attached. This is freaking fantastic because taking off your can every time you need to carry your rifle around, is a pain in the ass. Thank you, for this, AG.
– And an update to their
Perfect Carbine Case
. The case now features hi-vis lining to make keeping up with small parts and accessories easier.
 5.11 Tactical (Booth 812)
We will be running an 5.11 Ultimate Gear Giveaway Sweepstakes at their booth and will have a couple appearances, to include:
–          Black Rifle Coffee Company serving coffee Friday and Saturday (9-11AM)
–          Lt. Col. Grossman signing free copies of his book Friday and Saturday (10-11:30AM)
–          Tim Kennedy, Saturday and Sunday (2-3PM)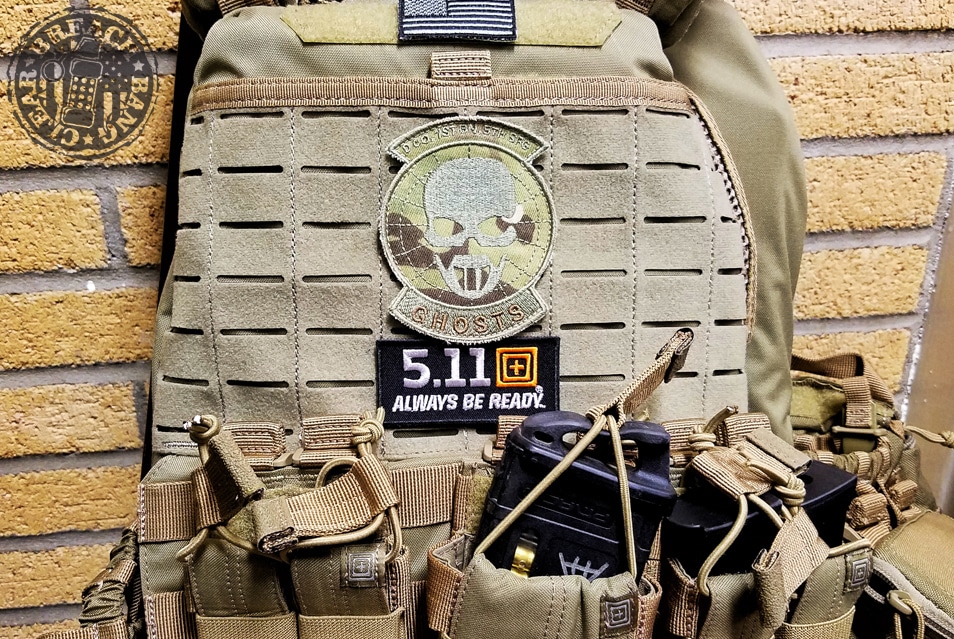 ADM (Booth 513)
While you should definitely go visit ADM, you don't have to in order to take advantage of show deals…
Vertx (Booth 1856)
Vertx's Fusion Stretch Tactical Pants may sound like an oxymoron, but they're actually awesome. Their Fusion pants will be shown to the public for the first time during NRAAM.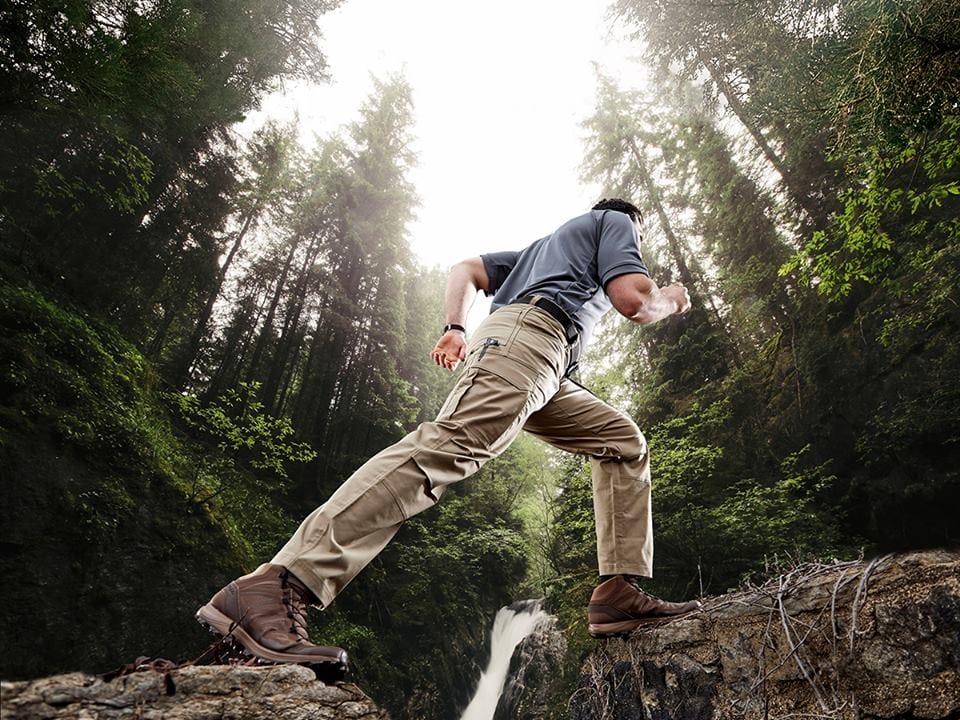 We hope these pants will be included with Vertx's Ultimate Gear Giveaway, worth over $1,200. Enter online HERE and during the show in person for more chances to win.
Okay, we did the legwork to show you the deals and product releases from JTF Awesome- now, go forth and conquer. Let us know how it goes for ya.
---
---
Mad Duo, Breach-Bang& CLEAR!
Comms Plan
Primary: Subscribe to our newsletter here, get the RSS feed and support us on Patreon right here.
Alternate: Join us on Facebook here or check us out on Instagram here.
Contingency: Exercise your inner perv with us on Tumblr here, follow us on Twitter here or connect on Google + here.
Emergency: Activate firefly, deploy green (or brown) star cluster, get your wank sock out of your ruck and stand by 'til we come get you.