Join the Mobile Infantry (bad ass morale patches)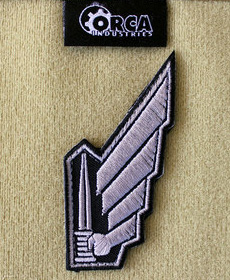 Boys, this may be the best thing to happen to morale patches since the invention of Velcro. Mobile Infantry patches from Orca Industries.
That's right. Awesome eh?
So we're clear, we're talking like this because we love the book. The one by Heinlein. The one that is absolutely in the list of Top 5 Books a Warrior Must Read.
If you haven't already read it, do so. If you have, read it again.
ON THE BOUNCE!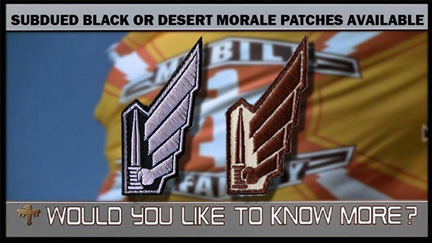 An excerpt from Starship Troopers: We are the boys who go to a particular place, at H-hour, occupy a designated terrain, stand on it, dig the enemy out of their holes, force them ehtn and there to surrender or di. We're the bloody infantry, the doughboy, the duckfoot, the foot soldier who goes where the enemy is and takes him on in person. We've been doing it, with changes in weapons but very little change in our trade, at least since the time time five thousand years ago when the fool sloggers of Sargon the Great forced the Sumerians to cry "Uncle!"
Orca Industries is also on Facebook: https://www.facebook.com/ORCAIndustries
Show them some love, they've got some great stuff.
_____________________________________________
To the everlasting glory of the Infantry
Lives the story of Private Rodger Young…
Mad Duo Clear
(Join us on Facebook or Twitter if you're not a sissy, a hippie or just plain skeert. Service guarantees citizenship.)