John Wick – Return to the Continental on Starz
Bourbon & Boots – unusual, but badass, stuff for your Man Cave.
John Wick – Return to the Continental on Starz
The Lionsgate John Wick Franchise is Coming to Television
News Desk
Multiple entertainment news outlets are reporting that a joint Lionsgate-Starz John Wick series will be coming to television. The announcement, which was made during the Television Critics Association winter 2018 tour, comes not too long after confirmation of a third John Wick film feature.
The spinoff television series doesn't appear to be revolve around the Wick character, though it does continue in the same sub rosa professional assassin community that frequents the Continental Hotel.
As Starz CEO Chris Albrecht explains it,
"This series is truly unlike anything else on TV. The Continental promises to include the thunderous fight sequences and intensely staged shootouts between professional assassins and their targets that fans have come to expect in the John Wick movie franchise as well as introduce some new, darkly compelling characters who inhabit this underground world."
The show will be written by Chris Collins (The Wire, Sons of Anarchy, The Man in the High Castle), with much of the same directorial and production staff as its big screen predecessors.
You can read more on The Hollywood Reporter, Rolling Stone, or IGN.com.
---
---
Breach Bang Clear
From the News Desk: tactical news, gun news, new developments in the firearm industry, updates from the tactical community, and of course tactical gear reviews.
Breach-Bang-Clear is the online publication of choice for Warrior Scholars, Renaissance Persons, Responsible Armed Citizens, Vetrepreneurs, Adventurers, and people who want to think and be dangerous. 
If you wish to share or repost, please so kind as to follow our terms and conditions.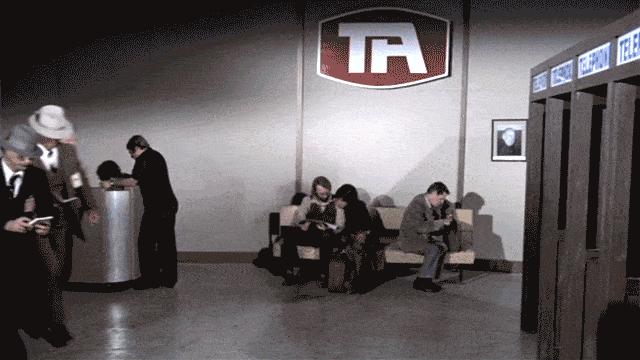 Comms: Our PACE Plan
Primary: You should immediately subscribe to the Breach-Bang-Clear newsletter here; you should also be reading all our pontifications and every single Op-ED we publish.
Alternate: We present superb gun pr0n, knife pr0n, and tactical industry news on on the Breach-Bang-Clear Facebook page; there will be more of that, and some military humor as well, on our Instagram account (@breachbangclear), so be sure to check in there frequently.
Contingency: There will be an additional chance to read tactical news, gun reviews, outdoor gear reviews, adventure equipment reviews, and blade pr0n on our Google + account;
Emergency: Activate firefly, deploy green (or brown) star cluster, get your wank sock out of your ruck and stand by 'til we come get you.
T&C: All original material published by Breach-Bang-Clear is the copywritten property of Breach-Bang-Clear, Inc. If you wish to repost, republish, or otherwise share our content, feel free to reproduce an extract of up to 225 words and one complete, unaltered image, preceded by attribution crediting the source and author's name, to include a link to the Breach-Bang-Clear home page, with a link back to the full article on our website, BreachBangClear.com. You do not require our permission to do this. Please do not reproduce our content in its entirety without contacting us first. We do allow full syndication on a case by case basis (credited, and posted with a canonical link, as is common practice and in good form) but only when mutually agreed upon beforehand. If you wish to reproduce a complete article, please contact us for permission to publish first.