"Jelly" Bryce: FBI Gunfighter
One ought to know one's forebears, which in our case means gunfighter history…at least if you're one of our readers to whom gun handling is of more than an academic interest. B-B-C
'Jelly' Bryce: FBI Gunfighter
News Desk, via Shooting Illustrated (Shootingillustrated.com)
Jacob "Jelly" Bryce was a legendary law enforcement officer in the 1930's -40's. His career ranged from detective for the Auto Theft bureau in the Oklahoma City Police Department (OCPD) to FBI officer and shooting instructor at the FBI Academy.
"A great many impressive exhibition shooters have come to public attention since the days of Wild West shows, but none put their speed and accuracy to deadly effect in enforcing the law."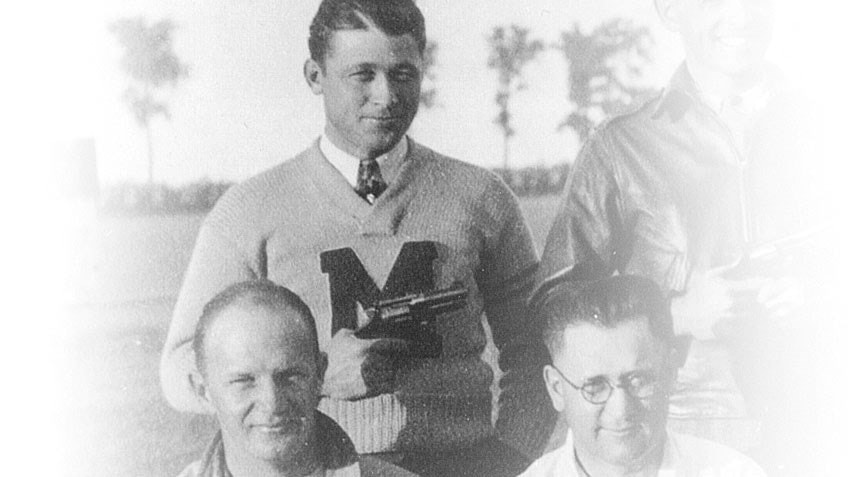 Gunfighter History – Stories Worth Telling
"This was a man who amassed a considerable reputation for deadly shootings, but he did so in a time and place where record-keeping was, at best, marginal. As the gun battles continued to stack up, so did the folklore about Bryce and his skills. "
Bourbon & Boots – improbably awesome whiskey-related things.
"…we can assume he had a steely resolve when facing a lethal confrontation. He may have presided at the demise of as many as 19 felons and that alone makes him unique among peace officers. There have been a number of masters of the trick-shooting game, but few have fired shots in anger to the degree of Jelly Bryce, a man who knew fightin' iron."
Thankfully for those of us interested in gunfighter history, Wiley Clapp of Shooting Illustrated recently published a biography about Jelly Bryce. You can read the full article online at SI, Jelly Bryce: FBI Gunfighter. Additionally, PBS ran a series about American Lawmen. Here is a clip from episode 6 about Jelly Bryce:
Bourbon & Boots has an astonishing array of unusual plunder for your man cave.
---
---
Breach Bang Clear
From the News Desk: tactical news, gun news, new developments in the firearm industry, updates from the tactical community, and of course tactical gear reviews.
Breach-Bang-Clear is the online publication of choice for Warrior Scholars, Renaissance Persons, Responsible Armed Citizens, Vetrepreneurs, Adventurers, anyone interested in gunfighter history, and people who want to think and be dangerous. 
If you wish to share or repost, please so kind as to follow our terms and conditions.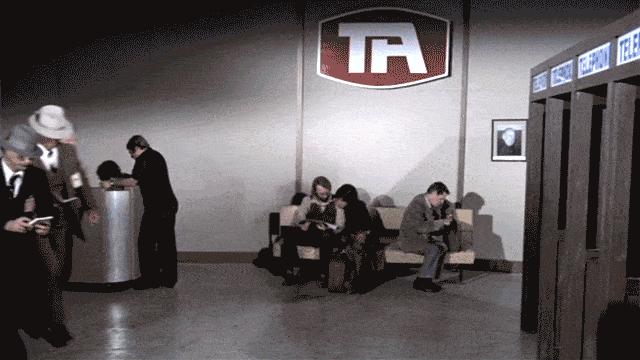 Comms: Our PACE Plan
Primary: You should immediately subscribe to the Breach-Bang-Clear newsletter here; you should also be reading all our pontifications and every single Op-ED we publish.
Alternate: We present superb gun pr0n, knife pr0n, and tactical industry news on on the Breach-Bang-Clear Facebook page; there will be more of that, and some military humor as well, on our Instagram account (@breachbangclear), so be sure to check in there frequently.
Contingency: There will be an additional chance to read tactical news, gun reviews, outdoor gear reviews, adventure equipment reviews, and blade pr0n on our Google + account;
Emergency: Activate firefly, deploy green (or brown) star cluster, get your wank sock out of your ruck and stand by 'til we come get you.
T&C: All original material published by Breach-Bang-Clear is the copywritten property of Breach-Bang-Clear, Inc. If you wish to repost, republish, or otherwise share our content, feel free to reproduce an extract of up to 225 words and one complete, unaltered image, preceded by attribution crediting the source and author's name, to include a link to the Breach-Bang-Clear home page, with a link back to the full article on our website, BreachBangClear.com. You do not require our permission to do this. Please do not reproduce our content in its entirety without contacting us first. We do allow full syndication on a case by case basis (credited, and posted with a canonical link, as is common practice and in good form) but only when mutually agreed upon beforehand. If you wish to reproduce a complete article, please contact us for permission to publish first.