It's almost Hit Time – 5.11 Live Stream
5.11 Tactical is doing a live, streaming video at 13h00 EST. They'll be showing off the RECON line of "activewear" (vs. couch potato wear) in "The Forge" (5.11's office gym) and answering questions about it. There are a couple of reasons you should care about this and "tune in" if you have the time. First, the RECON gear we've had our hands on so far (admittedly not all of it) is holding up very well, though we're not ready yet to publish our various minions' reviews. Secondly (maybe more importantly) this video chat will be hosted by our buddy Dave Rhoden.
Chances are you don't know Red Rhoden, but he's good people. Remember 5.11's latest kilt video? Rhoden's the one driving the humvee. We enjoy the hell out of mocking him, which is (as you probably guessed) about our highest form of compliment. Sure, he's a soulless ginger and you have to speak very slowly while talking to him, but he's a solid dude who is legitimately concerned about the end user. That sounds like a platitude, but it's not.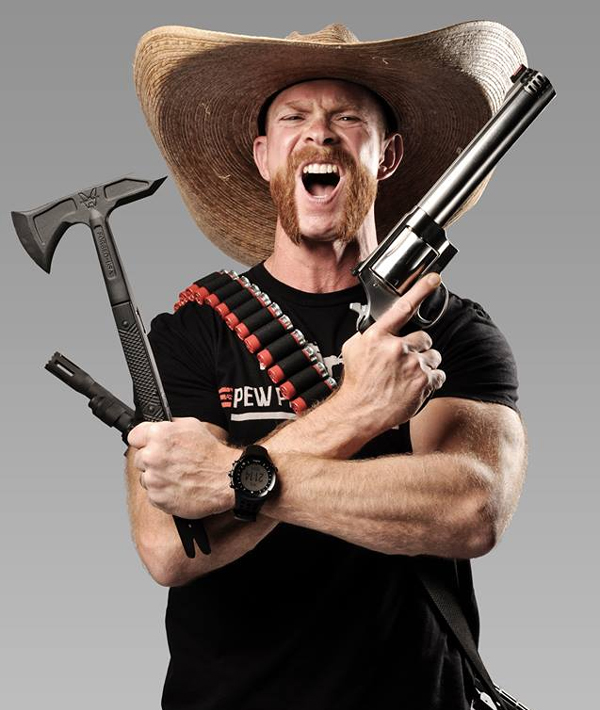 If you're lucky, Tiffany and Driessen will be there too. She'll be the hot one with all the cats and he'll be the one you can't understand, but we'll make fun of them properly later.
You'll be able to watch the video on computer, phone, tablet, etc. and will be able to ask Rhoden and his team questions about their gear. Afterward, 3 winners of a RECON 'Outbound' bag stuffed full of 5.11 loot will be announced (which is another decent reason to watch, come to think of it).
If you want to check it out, do so here. If you call in and get through, tell him the Mad Duo sent you and ask him if he waxes or shaves.