60 For Brain Health Campaign | 5.11 CEO Tom Davin
Wherein 5.11 CEO Tom Davin asks for folks to support his 60 for Brain Health Campaign fundraiser instead of getting him presents for his 60th birthday. Breach-Bang-Clear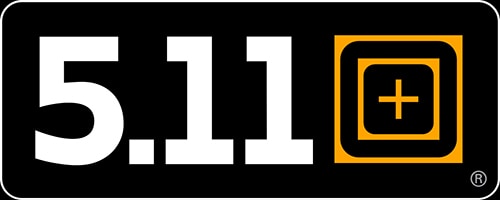 60 For Brain Health Campaign | An Interview Tom Davin
Former Marine Reconnaissance Officer turns 60 and Raises Money to Fight TBI
News Desk
5.11 Tactical CEO Tom Davin has an extraordinary resume (and a voice made for midnight radio). A few of his achievements include an  MBA at Harvard, service as a Marine Infantry Officer, and multiple high ranking business leadership positions. Davin considers his work at a Taco Bell drive-through window to be the turning point in his career.
Surprisingly, it was his military experience that helped him most at increasing positive outcomes for Taco Bell and every business he has led since. In a recent Thrive Global interview, Gavin said
"I didn't follow the Taco Bell playbook… I often got criticized by my leadership for spending too much money investing in my people, but ultimately it helped yield positive outcomes for Taco Bell—and for every brand I've managed since. I eventually became Taco Bell's COO, Panda Express' CEO, and 5.11's CEO. Investing in people became a key component of my leadership formula."
Davin recently celebrated his 60th birthday. Instead of receiving personal gifts, he celebrated by creating a funding campaign to benefit the Infinite Hero Foundation. He credits his previous experience in the Marines and his work at 5.11 Tactical with pointing him toward giving back to the people who have served our country in the armed forces.
"It feels great to work for a company that gives back. 5.11 produces purpose-built gear and apparel for military special operations. Beyond that, 5.11 donated $20,000 earlier this year to the Navy SEAL Foundation…"
The Infinite Hero Foundation funds programs that drive innovation and accessibility of effective treatments for military heroes and their families dealing with service-related mental and physical injuries. In recognition of the need for therapies for issues like Post Traumatic Stress and Traumatic Brain Injuries, Davin created the "60 for Brain Health Campaign." The money raised would fund non-pharmacological research and development for brain-health issues specific to active and veteran military personnel.
Photo Credit: Washington Post
There are some developing therapies for neurorestoration which are not yet FDA approved, but private funding can make them more accessible. For example, Magnetic Resonance Therapy is a treatment conducted by the Brain Treatment Center. It  "…uses brainwave analysis to construct an image of neuronal communication activity. The image analysis guides the development of a personalized protocol for non-invasive neuromodulation." You can read more about Magnetic Resonance Therapy for PTSD treatment in veterans here.
According to Davin's 60forbrainhealth Instagram page,
"There has been progress with regard to neuroscience and the treatment of brain injuries. There are more than 327,000 veterans suffering from brain injuries. Let's help bring attention to the matter and help fund the treatment and research."
The original campaign goal of $60,000 was surpassed, and supporters ultimately raised $70,000.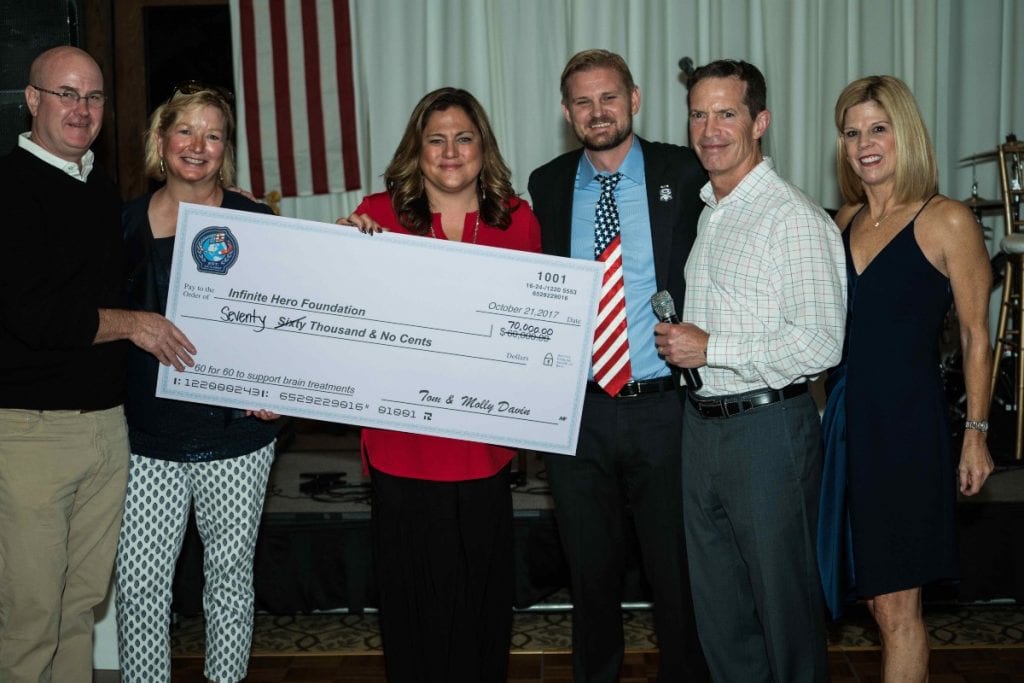 "Through my "60 for Brain Health Campaign," we've been able to provide funding for non-pharmacological solutions for Infinite Hero Foundation and The Brain Treatment Center, an affiliate of USC Neurorestoration — I couldn't think of anything more that I'd want for my 60th birthday than to give to these groups that serve so many."
5.11 Tactical is known for its generous support and outreach toward military and law enforcement. It's all in a day's work when you've got a CEO who makes investing in people one of the most important parts of the plan.
You can read about Gavin's Thrive Global interview here.
5.11 Tactical (@511tactical) is a member of JTF Awesome.
[arrow_feed id='50418′]
---
---
If you wish to share or repost, please so kind as to follow our terms and conditions.
Mad Duo, Breach-Bang& CLEAR!
Comms Plan
Primary: Subscribe to the Breach-Bang-Clear newsletter here; you can also support us on Patreon and find us on Pinterest.
Alternate: Join us on Facebook here or check us out on Instagram here.
Contingency: Exercise your inner perv with us on Tumblr here, follow us on Twitter here or connect on Google + here.
Emergency: Activate firefly, deploy green (or brown) star cluster, get your wank sock out of your ruck and stand by 'til we come get you.
T&C: All original material published by Breach-Bang-Clear is the copywritten property of Breach-Bang-Clear, Inc. If you wish to repost, republish, or otherwise share our content, feel free to reproduce an extract of up to 225 words and one complete, unaltered image, preceded by attribution crediting the source and author's name, to include a link to the Breach-Bang-Clear home page, with a link back to the full article on our website, BreachBangClear.com. You do not require our permission to do this. Please do not reproduce our content in its entirety without contacting us first. We do allow full syndication on a case by case basis (credited, and posted with a canonical link, as is common practice and in good form) but only when mutually agreed upon beforehand. If you wish to reproduce a complete article, please contact us for permission to publish first.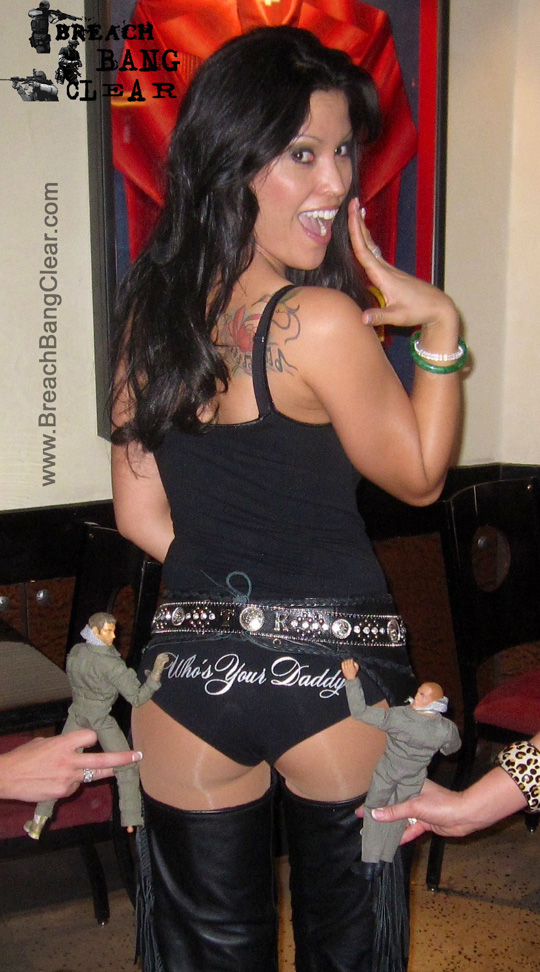 If you wish to cite, syndicate, or curate our material, please be so kind as to read our Terms and Conditions.
---
From the News Desk…
Breach-Bang & CLEAR!
We're not comparing ourselves to these folks at all — hell, we'd be more qualified to join the Justice League. We're just saying these are people you should know.