Hudson Manufacturing recently announced that the H9 is now legal for USPSA production division. This is of interest because it signifies that there are at least 2000 H9s in the wild and that the United States Practical Shooting Association recognizes the model as commercially available. With its low bore axis and decreased muzzle flip the H9 may be of particular interest to practical shooting competitors.
Shortly before SHOT Show, we were made aware that KE Arms is now offering slide work to cut H9 slides to accept the Leupold Optics Deltapoint Pro. KE is also making a new front sight that co-witnesses with the Leupold DPP rear sight module. The slides can be recoated in factory grade melonite, or cerakoted. Holster options and zeroing services are also available.
KE Arms Marketing Director Russell Phagan using the H9 with Leupold DPP.
KE Arms has also released +2 magazine extensions for the H9 with more models to follow.
USPSA Competitor Sonny Morton recently took 3rd in Carry Optics at the 2018 Alabama Sectional using a Hudson H9 with KE Arms optic cut and +2 extensions demonstrating that this combination has real potential as competitors gain more experience using it.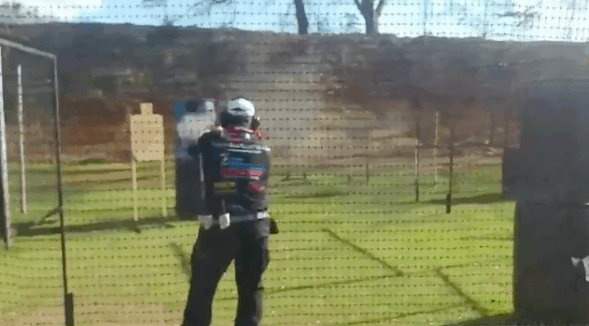 Are you using an H9? Tell us what you think in the comments below.