HSGI's new "Extended Tacos"!
High Speed Gear Inc's new "Extended Tacos"
AJ Lafferty

Be advised – High Speed Gear Inc, fresh in their new awesome world HQ, has announced they're releasing a couple new breeds of Taco, the "Extended Pistol Taco Universal Mag Pouch" and a high capacity rifle mag Taco. It's made to handle high capacity pistol and sub-gun magazines, but better still (for some of the flashlight whores on our eeelight team of writin' flunkies anyway) it will carry large flashlights and collapsible batons – and MSRP is less than $30. That's a good price for gear built this well.
The new Tacos will be available in black, coyote, OD, MC and assorted gucciflages.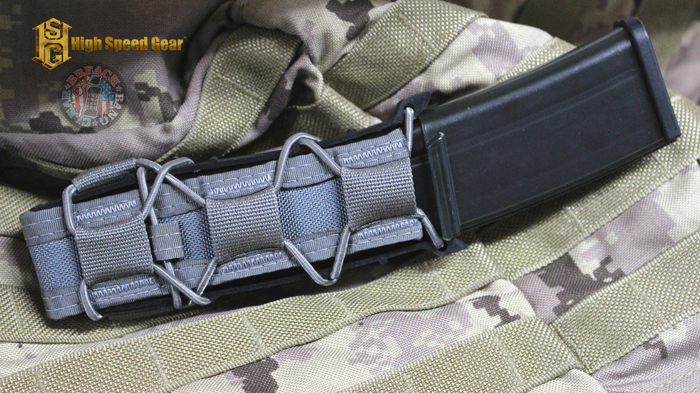 They're also releasing a High Capacity Rifle Mag Pouch – the HCM Taco will use injection molded polymer, Cordura and shock cord to handle larger capacity rifle and shotgun magazines, as well as radios (note: it will not hold an eternal capacity assault massacre magazine, but most anything else will fit). The HCM Taco uses just 3″ horizontal inches of LBE real estate, which is nice for you scrawny dudes or guys who go way jocked up. 
Find out more on the HSGI web page.
In closing, please consider the term taco within a taco.

Mad Duo, Breach-Bang & CLEAR!