For Classic Style, Consider an Homage Watch

Personal style is important to the distinguished man, and accessories add the final details to his outfit. Probably the most important accessory that a man chooses is his watch. Some men are able to sport a classic luxury watch, but for those who don't quite have $3,000 to spend, there are homage watches. The six watches featured at The Art of Manliness range from $60-$200, offering classic luxury style without breaking the bank.
"Instead of buying a knock-off of an original luxury watch, consider picking up an 'homage' to it. An homage watch is one made by another company that takes design inspiration from a classic wristwatch. They're not exact replicas of the originals (so you avoid the issue of wearing a counterfeit watch), but they look pretty dang similar and evoke the same classic style cues."
 "…many watch aficionados that own an expensive classic luxury wristwatch will often also have an homage version of it to use as a 'beater watch' — a timepiece you wear on a daily basis or when you're doing things that might result in it getting knocked around. They'll only bust out their original classic for important events."
Homage watches look similar to and display the same classic style as luxury watches, but they're accessible alternatives for the man who wants a good-looking watch that tells time.
If you like watches (which we most assuredly do), you should go right now and read the astonishingly awesome feature post, Six Reasons You Should Wear a Watch.
Made possible today in part by MadDuoCo, our own store – check it out, help us pay the wretched men and women who write for us.
---
---
From the Breach-Bang-Clear News Team: tactical news, gun news, and developments in the firearm industry, not to mention tactical gear reviews. As if that's not enough, we bring you All The Things a Warrior Scholar, Renaissance Person, or responsible armed citizen might want to know. Think and be dangerous.
If you wish to share or repost, please so kind as to follow our terms and conditions.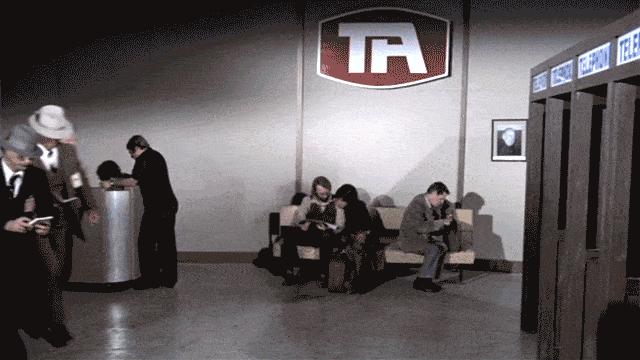 Comms: Our PACE Plan
Primary: You should immediately subscribe to the Breach-Bang-Clear newsletter here; you should also be reading all our pontifications and every single Op-ED we publish.
Alternate: We present superb gun pr0n, knife pr0n, and tactical industry news on on the Breach-Bang-Clear Facebook page; there will be more of that, and some military humor as well, on our Instagram account (@breachbangclear), so be sure to check in there frequently.
Contingency: There will be an additional chance to read tactical news, gun reviews, outdoor gear reviews, adventure equipment reviews, and blade pr0n on our Google + account;
Emergency: Activate firefly, deploy green (or brown) star cluster, get your wank sock out of your ruck and stand by 'til we come get you.
T&C: All original material published by Breach-Bang-Clear is the copywritten property of Breach-Bang-Clear, Inc. If you wish to repost, republish, or otherwise share our content, feel free to reproduce an extract of up to 225 words and one complete, unaltered image, preceded by attribution crediting the source and author's name, to include a link to the Breach-Bang-Clear home page, with a link back to the full article on our website, BreachBangClear.com. You do not require our permission to do this. Please do not reproduce our content in its entirety without contacting us first. We do allow full syndication on a case by case basis (credited, and posted with a canonical link, as is common practice and in good form) but only when mutually agreed upon beforehand. If you wish to reproduce a complete article, please contact us for permission to publish first.