The Hobo Stove | a How-To Guide
There is much goodness to be found on Art of Manliness — one of those things is a recent tutorial on how to build a "Hobo Stove." Breach-Bang-Clear
The Hobo Stove | a How-To Guide
News Desk, via Art of Manliness
Practical knowledge is a useful and satisfying thing. There are plenty of reasons to know how to take care of basic needs with limited resources. One example of human ingenuity was the advent of the Hobo Stove. With a nod toward nostalgia, The Art of Manliness has published a How-To Guide about how to shape a simple tin can into a portable and functioning cookstove.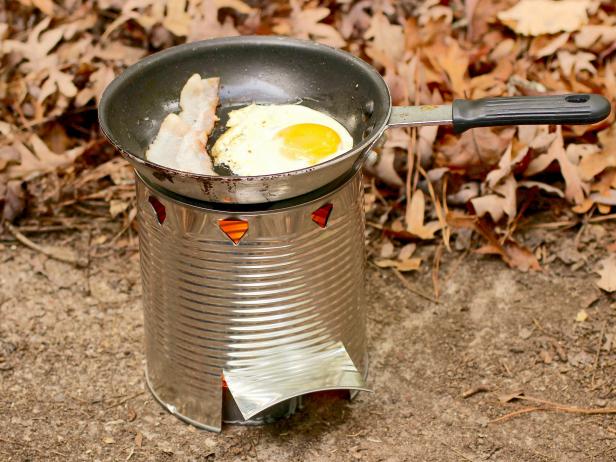 "The humble hobo stove traces its origins back to the Great Depression. No. 10 tin cans had become a standard package of food stuffs like coffee and fruit before the Depression and so were plentiful. Short on resources, hobos improvised the cans into suitcases, water containers, and stoves."
All that's necessary to construct one of these simple stoves is a can, a knife, and a can opener. The clever design of the stove facilitates the draw of air in through the vents at the bottom and up to the open top of the can. Heat is reflected by the metal walls of the can back into the fire, which increases the amount of heat being generated.
Whether you need to lighten your pack for a hiking trip, are camping on a budget, are looking for an interesting outdoor project to do with the kids, or simply need to cook a warm meal away from the comforts of civilization, knowing how to make a hobo stove could be a useful bit of knowledge.
To learn more, follow the step-by-step instructions in the How-To Guide. Below is a video tutorial of the same concept using smaller soup cans. Once you've made the Hobo Stove, you'll need fire. If you're looking to add fire-starting gear to your pack, read Fire Fixin's.
"Look at that hobo stove! Perfect for making turtle soup while you play the harmonica."
Brothers In Arms is a member of JTF Awesome. Find 'em on Facebook /BIATulsa/ or follow 'em on Instagram, @biatulsa.

If you wish to cite, syndicate, or curate our material, please be so kind as to read our Terms and Conditions.
---
From the News Desk…
Breach-Bang & CLEAR!
We're not comparing ourselves to these folks at all — hell, we'd be more qualified to join the Justice League. We're just saying these are people you should know.