HK SHOT Show 2018: they were DICKS but we'll report on 'em anyway
Fifty Shades of FDE
The only H&K representative that would talk to me didn't have enough knowledge to tell me about anything. He tried very hard to find someone but the Germans wouldn't speak to me due to ITAR restrictions and everyone else blew me off. Good thing I know enough about their weapons to have a look.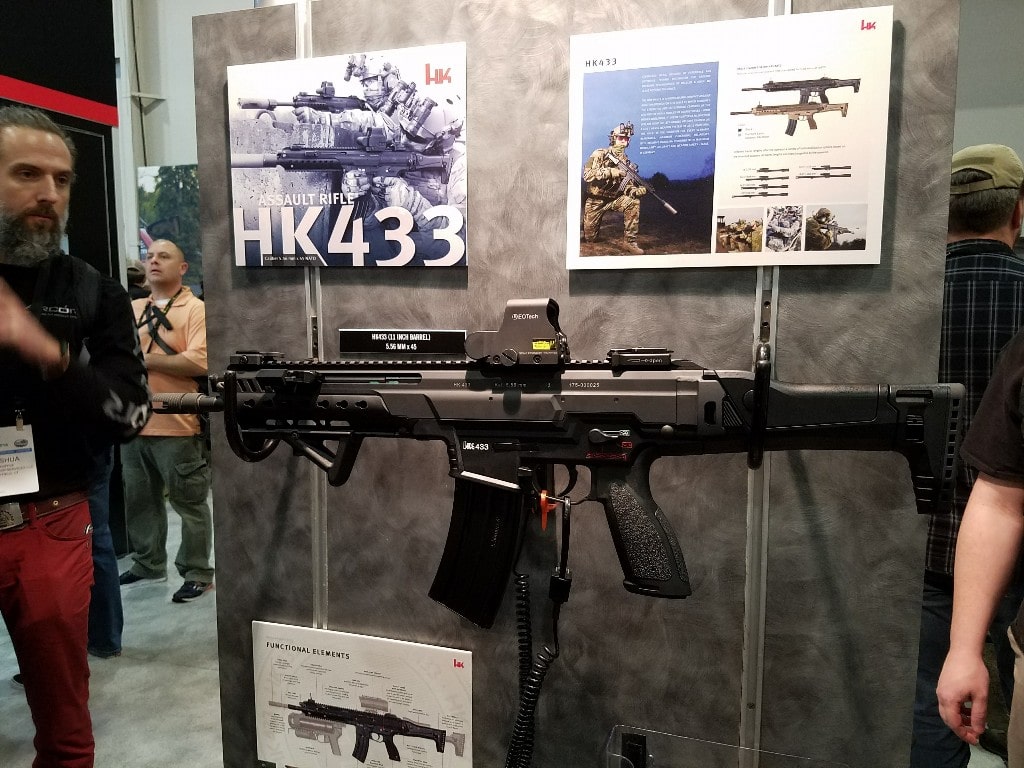 I picked up the new HK 433, which is well balanced and feels solid with a lot of ambidextrous features.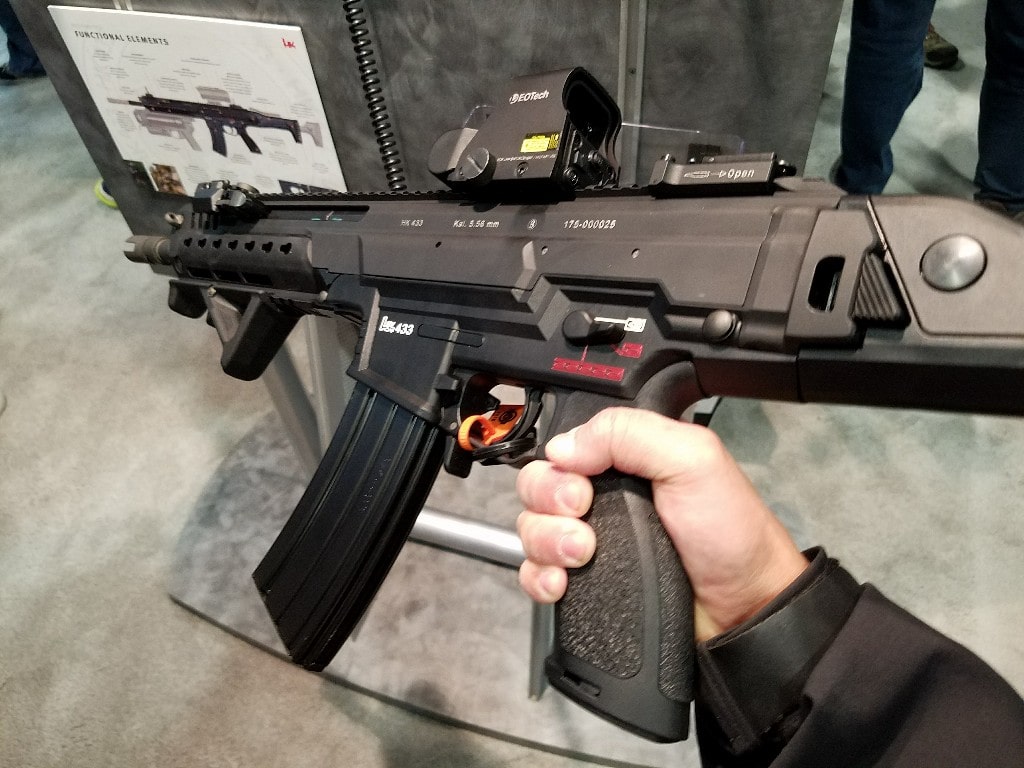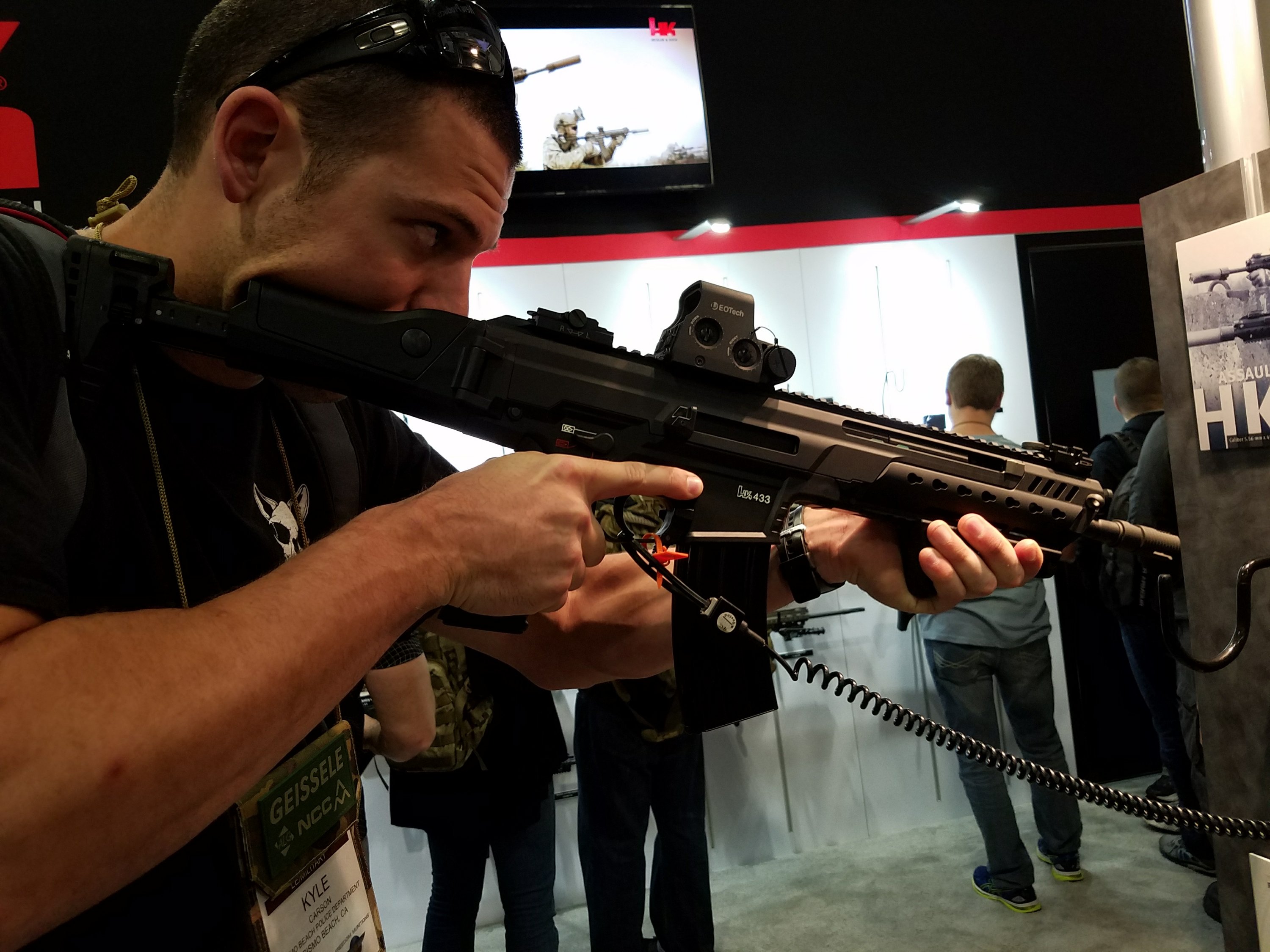 Here are some pictures of the M110A1 CSASS, M27 IAR, HK417 and a badass Grenade Launcher I don't know the name or model number of (it must be restricted due to ITAR).